Feed My Starving Children
By: Alejandra Espinoza
On April 15, Agua Fria NHS helped package roughly 92,000 meals that will be distributed around the world to kids in need.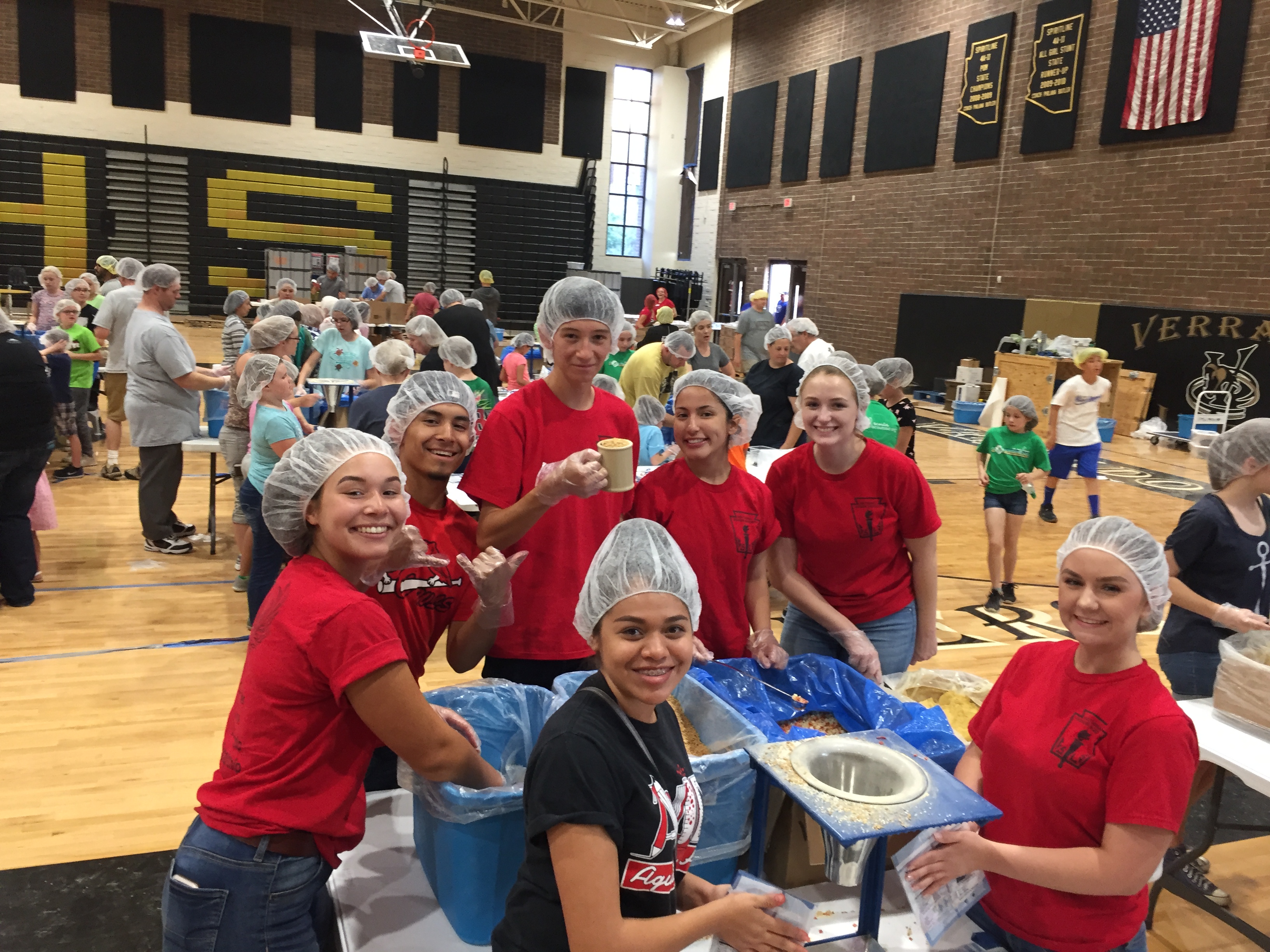 The goal of Feed My Starving Children is to end world hunger. "As a Christian non-profit organization, Feed My Starving Children is called to feed God's starving children hungry in body and spirit." says the FMSC organization. They then continued by saying, "You will hear us say this again and again: 'We want to reach everyone, until ALL are fed.' We truly mean this. This means reaching the hard-to-reach people and places, the "least of these.' They will be found, and they will be fed."
When the NHS sponsor, Mr. Allpress, a teacher from Agua Fria, was asked how he felt volunteering at this event and he said, "I loved that I was using my time to benefit other people and it was very well put together." The way that all the volunteers packaged food had a very efficient method, by having everyone an assigned job. There were even jobs for children to help out as well as the elderly.
One of the volunteers at the event, Kallie Swanson, said that "I liked how at the end we found out how many meals we packed and how many children we would feed for a whole year. It was crazy to know that we did that!"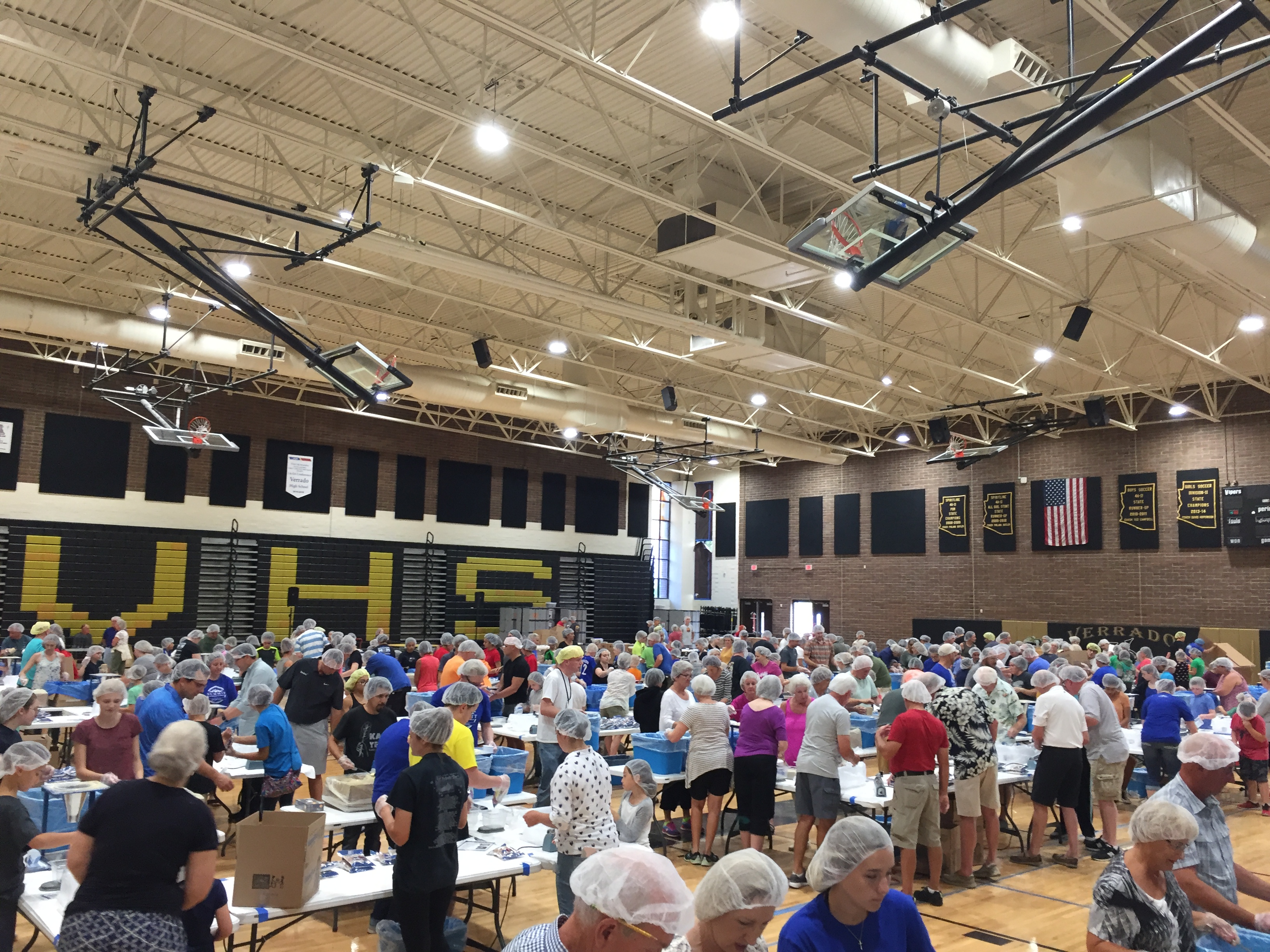 When she was asked in what way does she think world hunger can be reduced, she said, "I think we need two things. We need the band aid approach like Feed My starving Children is doing, where we provide actual meals for people that need them, then we need to support the education infrastructure of communities that struggle with chronic hunger. Specifically I think that investing in the education of women in those communities would make a big difference."

A little help can go a long way. Take the time out of your day and figure out how you can get involved. Click here for more information about getting involved with Feed My Starving Children.