A Fan's Guide for Newcomers: Marvel Cinematic Universe (feat. CJ)
By: Antawn Salinas and Clinton Barney
Twitter: @Antawn_Salinas, @OwlFeedCJ
Instagram: kickpuncherone
Black Panther has just come out, and the comic book film event of the century, Avengers: Infinity War, is coming closer and closer. So close that the thought of the movie is flooding my subconscious. I had a dream about all of the Avengers the other day. I'm hyped even in my sleep.  Same, but one thing, who the heck are you? I'm you, but more eloquent and sophisticated. Huh, alright with that, we are going to do a review for each movie in the Marvel Cinematic Universe, and decide which ones matter the most. Sounds delightful.
Phase 1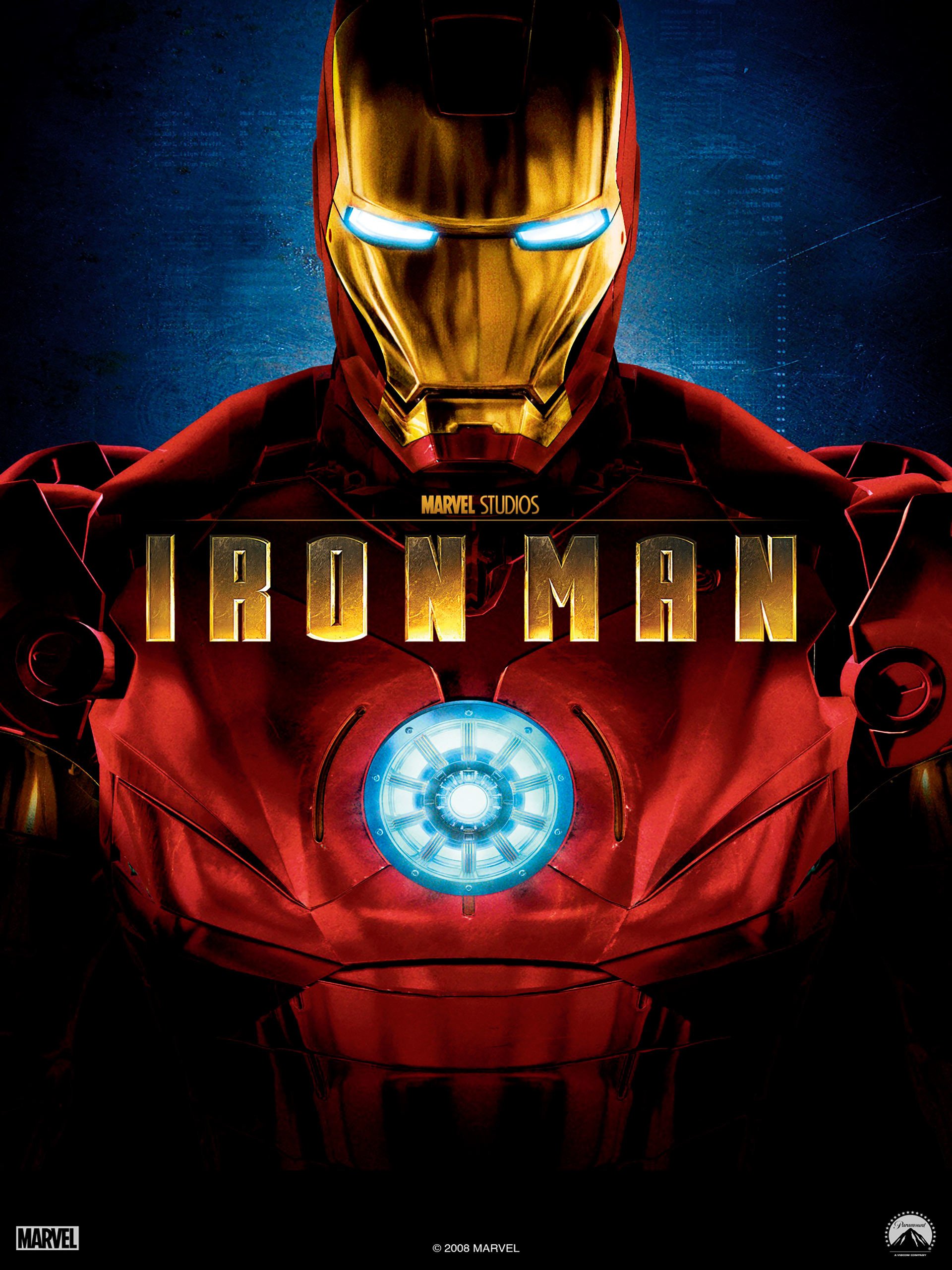 Iron Man: In this first film from Marvel Studios, we get introduced to Robert Downey Jr. as the first ever live action appearance as Iron Man. It also teases War Machine as well as hints at a bigger universe of heroes with the first end credits scene (which I didn't know about till years later).
How Important It Is To The Marvel Cinematic Universe: 8/10
End Credits Scenes:1
The Incredible Hulk: Is this movie a sequel? Heck if I know. I'm not even sure if people still count this one. This movie is skippable at best. It's fun to watch for nostalgia purposes, but you can do without this one. The only tie in it has to the rest of the movie besides the Hulk himself is General Ross who has a brief part in Civil War.
Importance: 2/10
ECS:1
Iron Man 2: This is the first Marvel movie released after they were bought by Disney, but this on still has the Paramount logo before the film. It introduces War Machine, Nick Fury, Black Widow, and shows Howard Stark for the first time, but it doesn't really do a whole lot with them. Not much else. It's one of the weaker movies in this massive franchise.
Importance: 4/10
ECS:2
Thor: This one introduces Thor, Loki, Odin, Asgard, and brings Norse Mythology into the Marvel Universe. This is also the first time Thor has been on the big screen. Want to see his actual first live action appearance, click here. Yeah, that is real.
Importance: 7/10
ECS:1
Captain America – The First Avenger: Do I really have to watch this? Yes, you do. Well it introduces Captain America (obviously) and the Tesseract, which plays a very, very major part in basically every Marvel movie since.
Importance: 8/10
ECS:2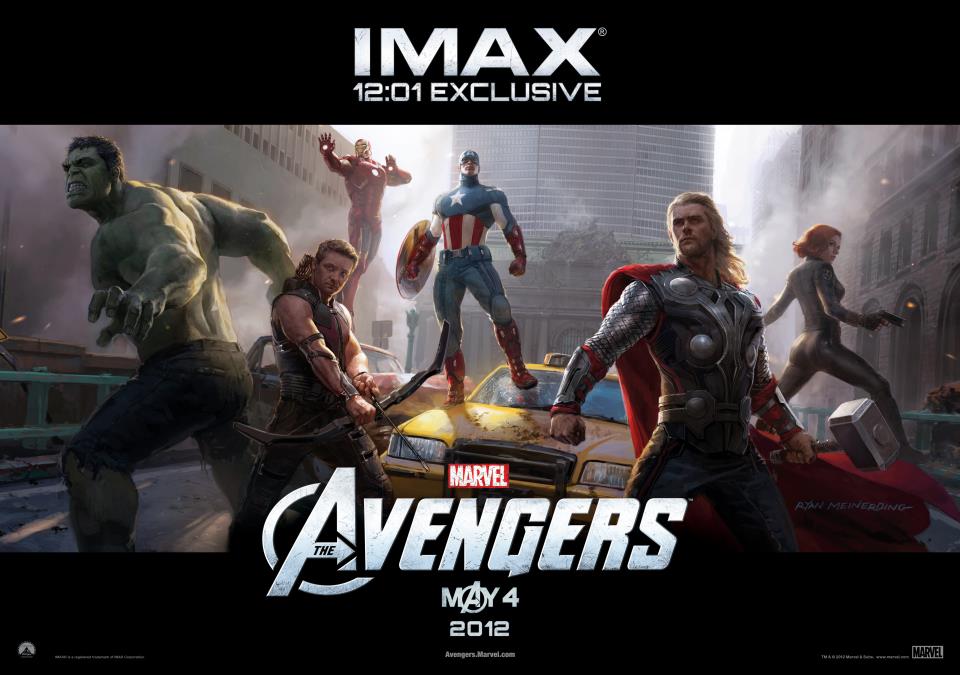 The Avengers: The Avengers (w/ first appearance of Hawkeye) assemble for the first time (in one of the coolest movies, ever) to defeat Loki, and we get our first glimpse at the space titan, Thanos. Also, shawarma.
Importance: 10/10
ECS:2
Phase 2
Iron Man 3: Oh god, not this movie. To summarize, the third and final installment in the Iron Man trilogy shows a grittier and more technologically advanced side of Tony Stark, which solidifies his character arc heading into Avengers: Age of Ultron and Captain America: Civil War. The best part about this movie is that it shows Mark Ruffalo as Bruce Banner. This is definitely one to miss.
Importance: 3/10
ECS:1
Thor – The Dark World: This one introduces the Reality Stone. That's really about it. There was also something about dark elves, and Thor being really serious. I honestly don't know, I haven't seen it. But what I hear from the majority of people who have seen it, you won't be missing much if you skip this one.
Importance: 3/10
ECS: 2
Captain America – The Winter Soldier: The sequel to The First Avenger was taken in a very real and serious tone. Captain America was not seen as the boy scout he usually is; he was brought down to earth and made out to be a fugitive by SHIELD. This movie introduced the Winter Soldier, who for undisclosed, spoilery reasons, plays a big role in Civil War. It also brings the Russo Brothers to the forefront, whose gritty approach to films has shaped Marvel movies ever since and will continue to do so in the Infinity Wars movies.
Importance: 9/10
ECS:2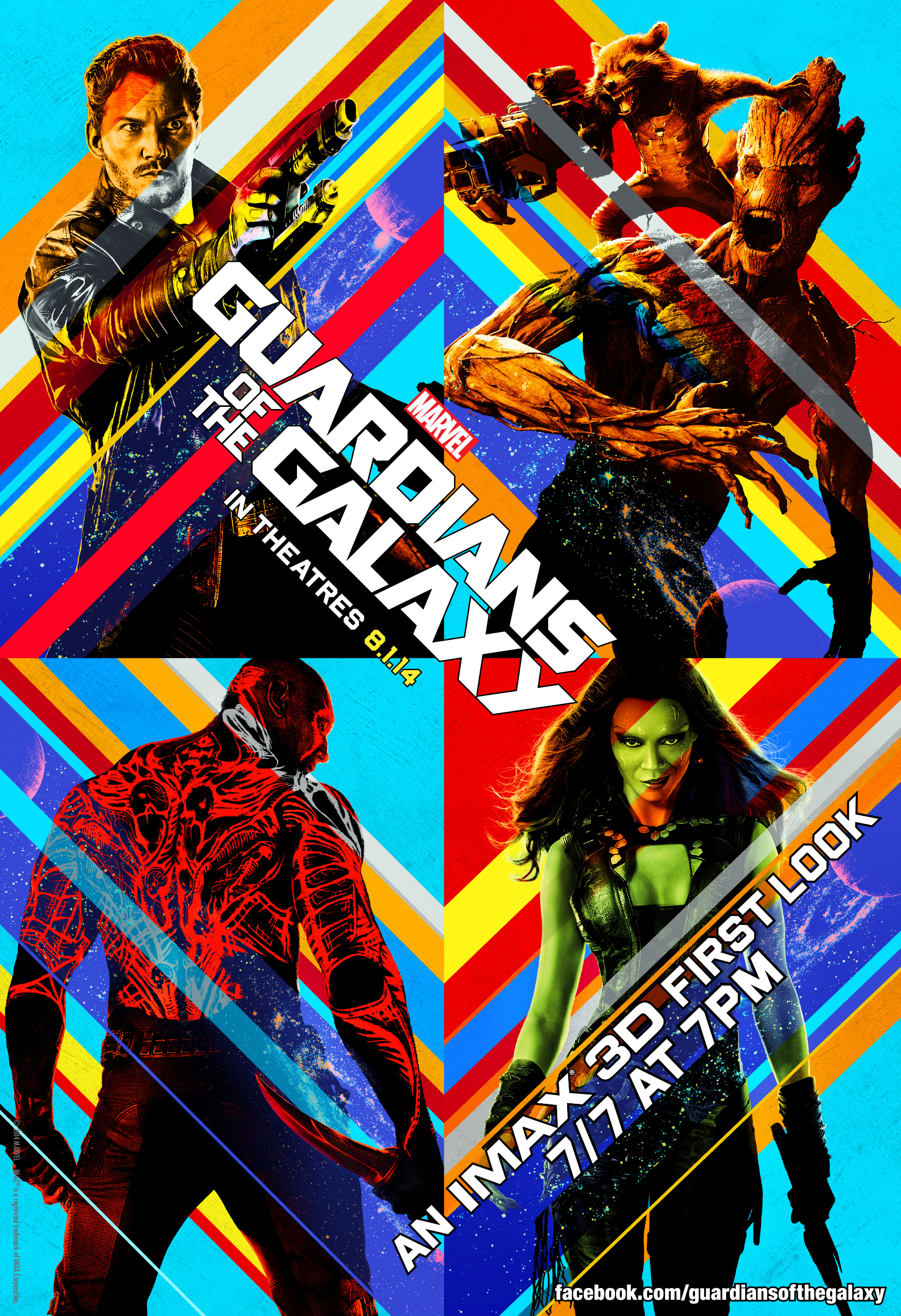 Guardians of the Galaxy: We meet our favorite gang of a-holes from the (at the time) obscure comic series for the first time and this expands more on the universe. Thanos, The Collector, the Nova Core, as well as the power stone all jump from page to screen in my personal favorite of the MCU. Also, it has a killer soundtrack.
Importance: 9/10
ECS:2
Avengers – Age of Ultron: Joss Whedon's last movie marks the major changing point in the stability in the Avengers. This movie is a major set up towards Civil War and the downfall of the Avengers. Even though a lot of people don't like it, it is definitely one to watch. Ultron may not have been the most appealing villain, but hell, he was funny. New Avengers are brought into the scene, Infinity Stones appear, and most importantly, the Hulkbuster Armor makes an appearance for the first time.
Importance: 10/10
ECS:1
Ant-Man: Ant-man is a refreshing movie, bringing a comedical heist movie to the MCU. It gives us our first glimpse at Ant-Man and the technology created by Pym Industries. Besides the fun fight scenes later in the movie, this movie is relatively skippable.
Importance: 6/10
ECS:2
Phase 3:
Captain America – Civil War: Avengers disassemble. Captain America is a fugitive, and the Winter Soldier returns. Also, we get the first appearances of the Web-Head and the King of Wakanda before their solo films. Also, I will defend till the end of time that the airport fight scene is the greatest action scene in any comic book movie.
Importance: 10/10
ECS:2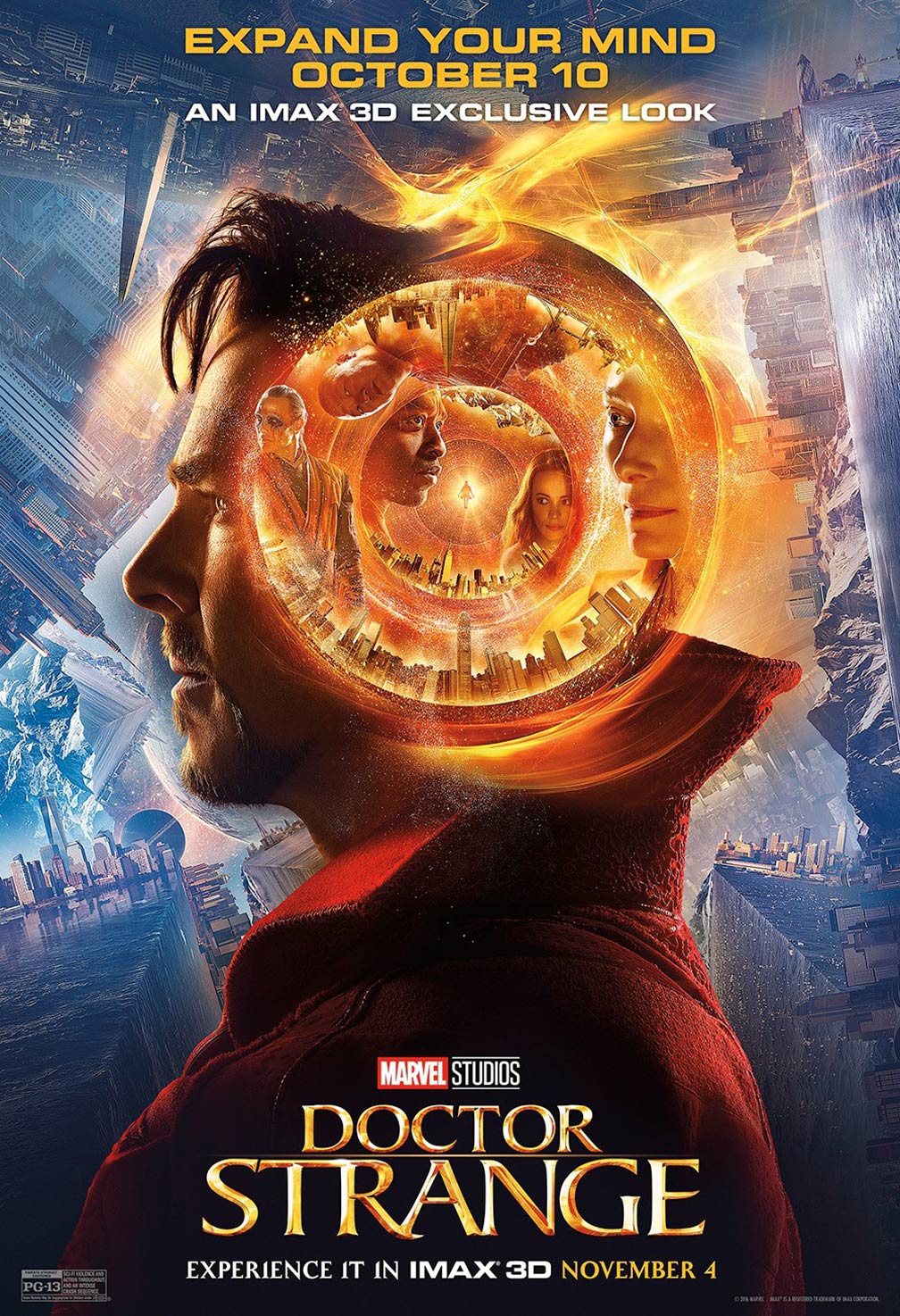 Doctor Strange: Doctor Strange brings to the Marvel Cinematic Universe its first glimpse of alternate realities and time travel through the use of the Time Stone, the fourth introduced Infinity Stone out of six. Benedict Cumberbatch is a great addition into the already star-packed Avengers cast. This movie is the biggest psychedelic trip since Inception and is definitely worth seeing.
Importance:8/10
ECS:2
Guardians of the Galaxy Vol.2: The second chapter in the Guardians of the Galaxy's story doesn't really do much to set up for Infinity War except for the fact that it updates the amount of members to the team. It tries a bit too hard to match its predecessor, but it ends up becoming a lackluster sequel.
Importance: 6/10
ECS:5
Spider-Man: Homecoming: Just like Ant-Man, this movie brings a refreshing twist into the mix, as this movie is more of a teenage drama than anything (but it's infinitely better than Twilight). Audiences may have been tired of news of another Spider-Man rehash, but this movie lives up to all expectations. Tom Holland is amazing as the wall-crawler and Michael Keaton blew audiences away as his third bird-themed character and his highly regarded as the best Marvel villain since Loki. Everything about this movie was great except Tony Stark, who was highly annoying and hands-down the worst part of that movie. Sony is still trying to bring in the Sinister Six, but this time, it works. Many other events are hinted at and revealed in the movie, but I will save that for the audience to experience. 2017 was an amazing year for movies, and Spider-man: Homecoming was no exception.
Importance: 5/10
ECS:2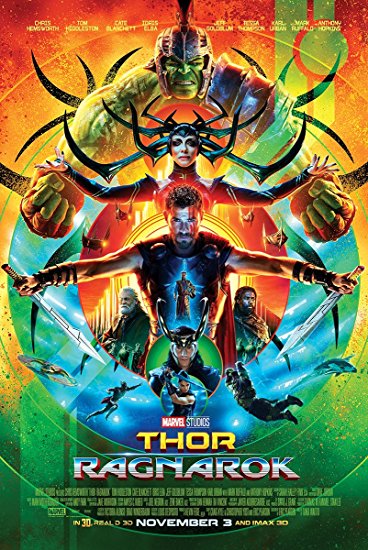 Thor – Ragnarok: Mjolnir is destroyed, Thor teams up with Loki (with a little help from Doc. Strange), finds the Hulk on Sakaar, and Valkyrie is introduced. Also, SO MANY COLORS!!!!!! Jeff eh Goldblum eh also is ehhh in this, and he is ehh eh great.
Importance: 9/10
ECS:2
Black Panther: Take a trip to Wakanda, where you can find an insane amount of vibranium. While there isn't much here that builds up for Infinity War, we get a lot of development for King T'Challa, as well as his homeland, Wakanda. Michael B. Jordan is probably the best villain in any of these films as Erik Killmonger.
Importance: 6/10
ECS: 2
TV Shows: While there are plenty of Marvel TV shows, they aren't really necessary to the rest of the MCU. Agents of S.H.I.E.L.D and Agent Carter are the only ones that are directly connected. It's still debated on whether or not the Netflix shows are connected, since they sort of mention it, but there hasn't been any crossover. I still want to see Spider-Man and Daredevil fight the Kingpin, and Luke Cage team up with Black Panther, but there tones are wildly different.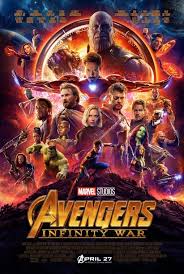 All in all, the MCU is an awesome movie franchise. No one has done something like this on this scale before. While there are a few that are skippable, they aren't bad movies. I'd rather watch Iron Man 2 than watch any of the Transformers movies. I can't wait for Infinity War, which comes out April 27, 2018. Here is the trailer if you haven't seen it yet.