Kali Uchis Exceeds Hype With 'Isolation'
By: Jesus De La Rosa
OwlFeed Journalist
Kali Uchis' much anticipated album, Isolation, finally arrived on April 6th. With constant delays and a 4 year wait between her first EP, Por Vida, the album lived up to and exceeded the  hype, showcasing Kali's eminence creativity and talent.
The vibrant singles "Tyrant" (Featuring Jorja Smith) and "After The Storm" (with Tyler, The Creator and Bootsy Collins) set the artsy, peaceful tones for the album. The album opens up with the smooth "Body Language", easing us into the hour of the pure beauty that is Isolation. Kali sings in a silky, seductive voice, bringing to mind singers like the legendary Amy Winehouse, who's sleak voice and notable accent have become an iconic staple in music history, a legacy Kali is sure to follow.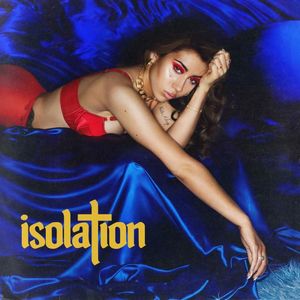 The strengths of this album lies in its ability to mix different styles, genres, influences and time periods all in one easy flowing, modern debut. Ranging from Latino heavy reggaeton like "Nuestro Planeta", the only song fully Spanish on this album, to the tragic love story "Flight 22", which intieces you with its swaying beats and jazzy melody.
The album does an amazing job jumping between upbeat songs like the anthem "Just A Stranger" (produced by The Internet's' Steve Lacey and BROCKHAMPTONS' Romil Hemnani), which gives us an incredibly catchy chorus—"She wants my hundred dollar bills, she don't want love"—and the poppy "In My Dreams" produced by Damon Albarn (of Gorillaz and Blur fame). It also took on a more softer, psychedelic "Tomorrow" (produced by Kevin Parker of Tame Impala) and the funk based hit single "After The Storm" where she enlists the help of Tyler, The Creator and funk legend Bootsy Collins to create a beautiful, uplifting work of art.
Album closer "Killer" provides a perfect end to a magnificent debut, going back to a song Kali wrote when she was 17 during a difficult time in her life. "In that era of my life, I was still really young and I was just kind of figuring everything out. I didn't really have anywhere to stay towards the ends of my high school days. I was in a relationship for five years from when I was 15 to when I was 19 and it was very toxic. That's kind of where it stemmed from, but also it can relate to all of the other relationships that were in my life at that moment."
The song is a plea against the people she's loved who hurt her. Although the subject matter is sad, the song has a hint of victory to it. At the end of her magnificent debut album, the song serves as a reminder of where she came from and how far she's come.