Here's Why You Should Get Involved Next School Year
By: Ariana Moreno
OwlFeed Journalist
Every year, we look back and (most of us anyways) always wish we had taken a different approach at the beginning of the year. Every time you get involved in something, whether it be a club, an activity, an elective, or even just taking part in a lunch time activity with student council, these are the memories that stick with you for the rest of your high school career.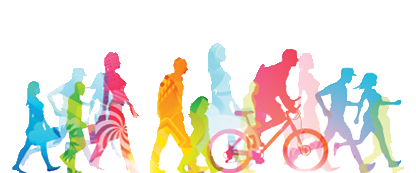 Here at Agua Fria, we have so many opportunities to be a part of something bigger such as sports, music, journalism, art, cheer, clubs, and so much more!
There are so many students out there that don't get involved in school activities because they either aren't confident enough and they feel as though they won't fit in, or they just don't realize how important it is.
So why get involved?
I know what you're thinking—"I don't need new friends or more friends." BUT, there's so many different and good people out there and on the plus side they share the same interest as you since you're involved in the same thing! Meeting new people and networking is one of the biggest benefits of joining an organization. There are so many people out there with new and fresh ideas that can give you perspectives about what you could do with your life compared to having the same friends all through high school that may or may not have any ambition.
Here are a sample of quotes from some Agua Fria students about the importance of getting involved:
"If I wasn't in Key Club or Improv I wouldn't have interacted with as many people as I have. I still would've been in my bubble." – Alexis Nomorosa, Agua Fria Senior.
"Coaches turn into like a family member and they understand you when you have things going on at home, and even though you're not good at a sport, you learn discipline and you learn the mentality and you have fresh start. You even have a whole new family that actually does care about you." – Cairra Page-Stevens, Agua Fria Senior.
"Getting to know different personalities and traveling with those people and making friendships was one of the best things during basketball." – Nayeli Batista, Agua Fria Senior.

¨Being in ROTC and Band gave me lots of new opportunities to meet lots of cool people and lots of new friends…there's so many different personalities you could meet in different places." – Anonymous Agua Fria Student.

Research by Erin Massoni has shown that students who play sports are proven to show discipline while in drills, practices, and routines. When these requirements, depending on the activity, are done correctly they develop a sense of achievement. Because of this, they gain better self respect, self esteem, and self confidence which in turn helps them in the long run. Extracurricular activities increases a students connection to school, raises their self esteem, and positive social natures. Massoni, Erin (2011) "Positive Effects of Extra Curricular Activities on Students,"
Even speaking from personal experience, I never wanted to be a part of anything. All I wanted to do was go to school and work. Little did I know I had a lot in store for me my senior year. I ended up spending 10-18 hours a week with quite a few amazing students and a music director that I never would have met if it wasn't for band. I laughed, cried, sang, and created music with this band. It was the best decision I've ever made. I had the opportunity to be a part of something bigger than myself.  
It was the best experience in the world and I would encourage anyone to join something, just anything because I wouldn't trade my experience for the world.