The 15 Best Childish Gambino Songs
By: Jaeden Andrade
@idkjae715
This year is going great for Childish Gambino and Donald Glover.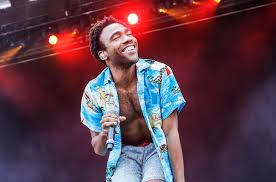 Donald Glover's Atlanta is going strong with it's second season and next month, May 25th to be exact, Glover will portray Lando Calrissian in the new movie, Solo: A Star Wars Story. Gambino also announced some new tour dates which happen to go through Arizona and frankly, my wallet.
On April 3rd, Complex posted an article which was titled 'The 15 Best Childish Gambino Songs.' After reading the article I decided that I don't agree with most of the placements and, well, here we are. Also many of these song have explicit lyrics so, yeah, ask your parents.
Obviously these are my opinions, and I'm very biased:
Redbone (Awaken My Love)
No this list isn't backwards, Redbone is really at the bottom of the list.
Redbone really blew up, that's probably an understatement. Redbone first blew up when it was used in the Oscar winning film, Get Out. This song uses a very hypnotic beat with a beautiful bassline and very dreamy lyrics that tell us to "Stay woke" which served as great foreshadowing for the movie.
Sober (STN MTN/ Kauai)
Sober kinda takes Gambino back to 'Camp' where he matched his electro beats with a nice flow. This song juxtaposes its electronic sounds with a more simplistic use of a keyboard which keys resonate throughout the entire song. 
Be Alone (Childish Gambino EP)
"Music was my side chick, but now we're moving in together."
This song is important to Gambino's discography because it came out when he was still on the sitcom 'Community.' This song uses a haunting hook that repeats, "I don't want to be alone," which pairs perfectly with his hard punchlines and his geekier punchlines such as "Set the game ablaze, arcade fire."
Freaks and Geeks (Childish Gambino EP)
This song takes the previously mentioned punchlines and makes them even more hilarious. Gambino mixes fun and playful lines with subtle boasting with lines like "…having an Emmy just wasn't enough." This song perfectly encapsulates Gambino's attitude towards rap music at the time and proves that he's gonna be in the music business for a while.
Heartbeat (Camp)
"I wanted you to know that I am ready to go"
Heartbeat tells the story about the aftermath of a breakup but they aren't entirely broken up. They keep seeing each other even after trying to see other people. This causes Gambino to question what they are at this point in their relationship.
Pop Thieves (Make it Feel Good) (STN MTN/Kauai)
"I need your love right now."
Pop Thieves brings island vibes and a catchy hook and runs with it. This song is definitely one of the best songs on his STN MTN/Kauai mixtape.
"It's a song that belongs on repeat, with a simple refrain—'make you feel good'—that proves hard to get out of your head." —Brendan Klinkenberg, Senior Editor at Complex

9.The Worst Guys (Because the Internet)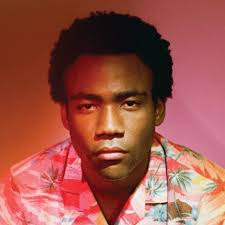 The Worst Guys is the perfect chill song. Its laid back verse and the repetition of "All she needed was some" turns hypnotic as you get caught in the sonic waves that this song produces.
"The key change guitar solo lifts you up just like a wave." —Jack Riedy, a Chicago-based writer
8.FireFly (Camp)
Glover raps about being a broke college student and barely affording falafel for dinner. He then switches to rapping about how people in the rap community don't accept him because he's not "hood" enough even though he grew up in the projects. We all can relate to not being accepted whether it be rap or anything.
Yaphet kotto (Single)
Gambino points out some criticisms but doesn't stay on them for too long. He also references many social issues but then moves on pretty fast. The quote below sums up this song better than I ever could.
"Unlike some of his weaker verses, he doesn't linger on the critiques and is therefore able to transcend them, touching on psychedelic drugs, embarrassing tour stories, viral video references, industry cosigns, police brutality, and more in the song's brief runtime."—Jack Riedy
The Palisades (STN MTN/Kauai)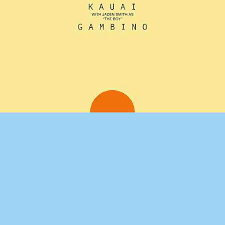 The Palisades is one of the best songs on STN MTN/Kauai, Hands down. His flow is mesmerizing and the hook which is repetition of the phrase "love don't really happen" juxtaposes with the happy tone that it is said in.
"I honestly love The Palisades, dude. I can listen to it at any time and it gets better every time" – Jose Flores, junior at Agua Fria.
Life: The Biggest Troll (Because The Internet)
"Where's the line between Donny G and Gambino?"
This is my second favorite song that Gambino has come out with and I'll try my best to not be biased, but this song is just great. Gambino points out the superficiality that many people have and then switches over to deeper messages in the second verse. One of these messages was how he could've just lived a normal life and be a regular person.
Do Ya Like (Culdesac)
This is my personal favorite song that Gambino has ever come out with mostly because I picture Gambino as this super nerdy dude while he's rapping and that is hysterical to me. He uses a sample from Adele and eventually this song was remixed and sampled by Logic.
Zealots of Stockholm (Because the Internet)
Gambino turns philosopher on this track and confronts death with a new perspective, which is that if you aren't going to get into heaven then you might as well go all out while you're alive, which is admirable.
Telegraph Ave ("Oakland" by Lloyd) (Because the Internet)
This song shows us how Gambino looks at being 30 soon and potentially getting married. He also expresses the uncertainty of moving to a new place, in this case Oakland. This song mixes island vibes with laid back lyrics to make a masterpiece .
Me and Your Mama (Awaken My Love)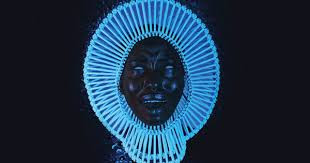 This song is Gambino's Magnum Opus.
This song is a perfect start to his latest album and serves with calm start that transcends into a wild soulful climax. The production on this song is out of this world and you can feel the desperation in his lyrics as the bassline roars.