Best Dressed at The Met Gala
By: Elizabeth Sandoval
Owl feed journalist
The Met Gala happened May 7, 2018 in New York, at the Metropolitan Museum of Art. The theme of this year's Met Gala was "Heavenly Bodies: Fashion and Catholic Imagination". Many people couldn't choose who was best dressed.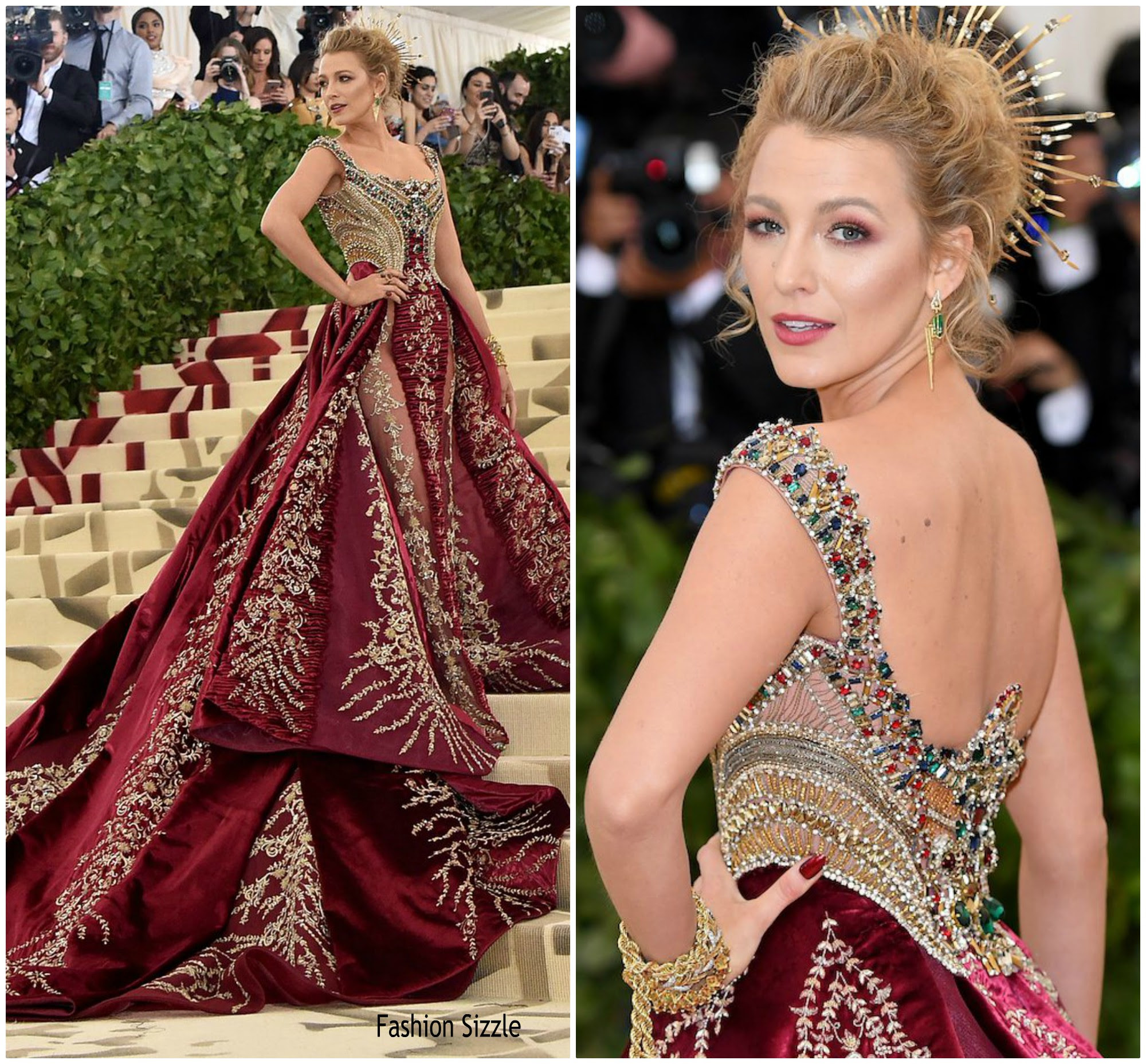 Blake Lively's dress was made by Versace. Her dress was so long that she had to arrive at the Met Gala in a party bus. "Vogue" reported that "spliced with sheer panels on both sides and covered in so many beads that it took 600 hours to embroider the bodice alone, there was no chance that Lively's entrance would go unnoticed." Her dress was a maroon dress with a long train.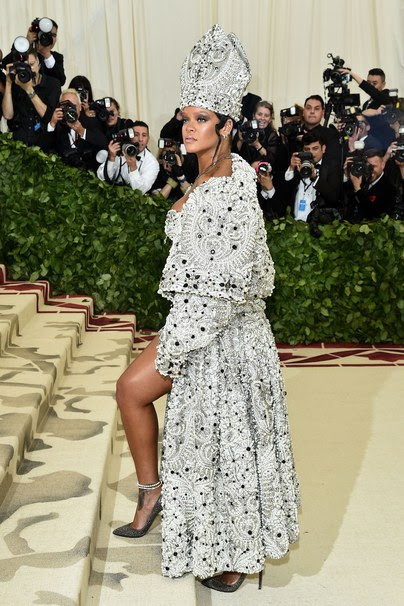 Next, Rihanna queen of the Met took everyone by surprise with her Pope inspired dress. According to "Damon Winter" "she wore a white beaded Margiela corset mini dress under a full skirt, with a beaded bishop's hat to match. The outfit was accessorized with a pearl anklet and bejeweled crucifix necklace". Many fans on twitter were amazed by her dress and makeup.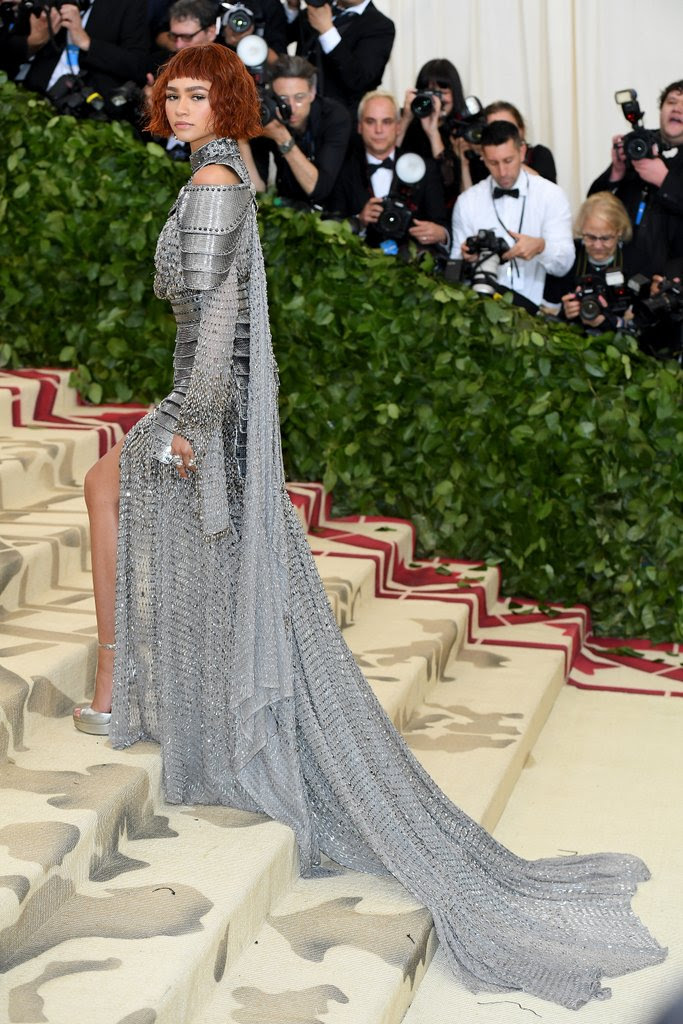 Zendaya stunned everyone with her custom made dress from Versace. Her dress was inspired by Joan of Arc" according to "Alexa Tietjen". Zendaya's stylist Law Roach said "when I knew the theme and Versace, we started the conversation, there were a lot of sketches from Versace and I started thinking about strong women who had a connection to religion. I dreamt of Joan of Arc one night and called Versace and was like 'what if we do something to reference Joan of Arc?' And they came back with really, really great sketches".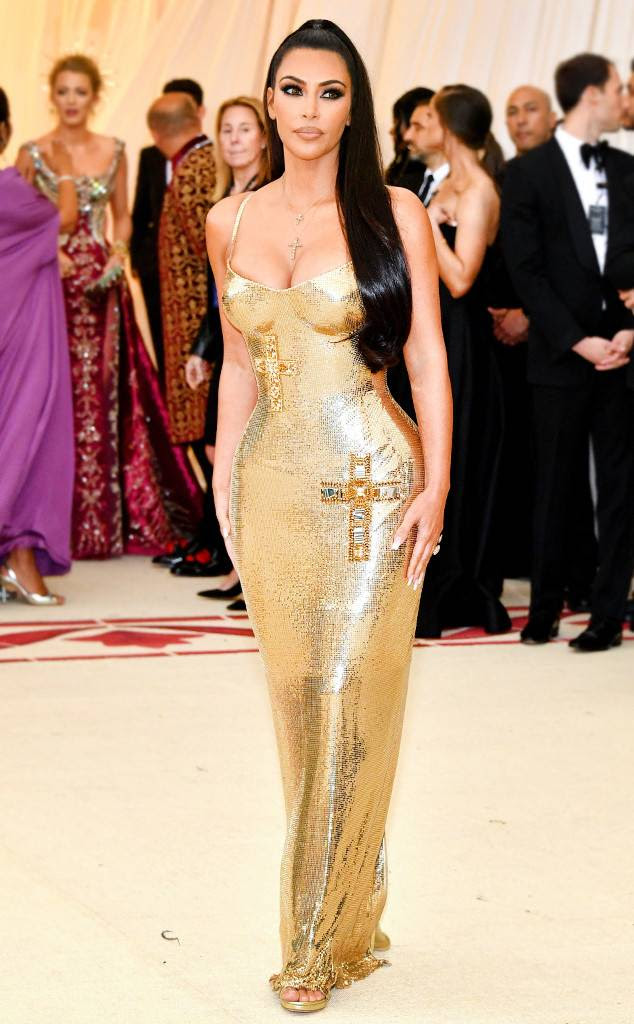 Kim Kardashian caught everyone's eyes with her gold tight fitting dress. Her dress was personally designed by Donatella Versace and herself. Edward Braisman says "the body- skimming dress featured subtle religious iconography in the form of two crosses on the front- one below her bust and the other just above her left thigh- but also gave the back view added oomph than a criss- cross closure punctuated by an embellished gold cross".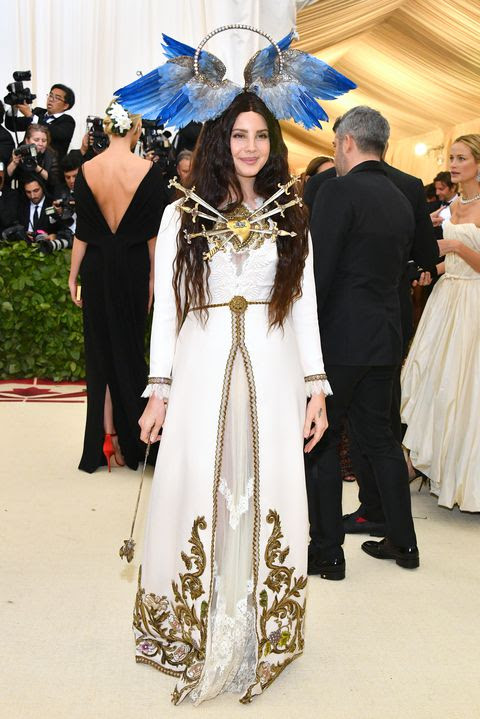 Lana Del Rey dressed in a Gucci made dress as "Our Lady of Sorrows". Shyam Dodge says "wore seven daggers penetrating a jeweled heart at the center of her chest" "a halo hovered over above the Blue Jeans singer's head as she hid her figure in a white frock with gold embellishments" "The outfit was in tribute to a Catholic depiction of Mother Mary and the sorrows of her life". Lana wanted to make sure this was shown by her dress.
Overall, everyone who went was dressed very nice and the Gala seemed to turn out great once again.