A Senior Goodbye From Ariana Moreno: Once an Owl, Always an Owl
By: Ariana Moreno
OwlFeed Journalist
This school year, I have had a ton of new experiences.
The past four years at Agua Fria High School have been pretty interesting from freshman to senior year. Senior year was quite an adventure.
I made new friends, but also in the process I lost a few.
I never thought I would join journalism, like ever. Let alone apply for an editor position my first year and actually get it!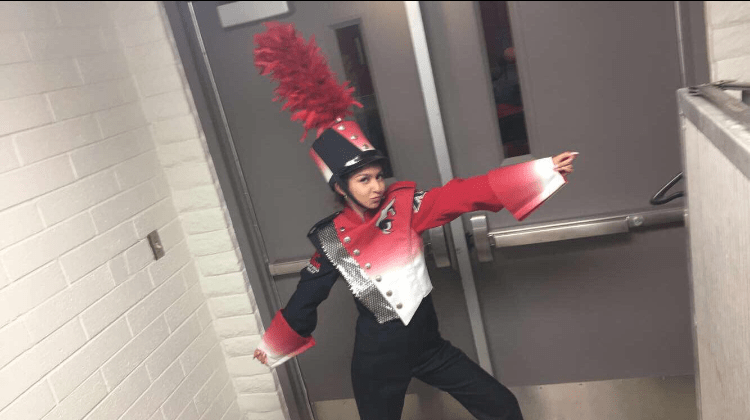 I also never thought I would give band another chance since eighth grade, especially not marching band, yet here I am. I fell in love with both activities, now I only wish I had joined both sooner.
Everyone should take risks in high school, even if you don't feel like you will make the cut; there's always that chance that you might. There are so many opportunities just waiting for the students of Agua Fria to make their move.
Although I am very anxious to graduate, I am definitely going to miss a few things here at Agua Fria.
I'm going to miss the lunch ladies in the cafeteria who always have a smile on their faces, especially the lady who works the hot lunch line register. She always smiles at me, asks me how I'm doing with such sincerity and genuinely cares. Then always tells me to have a good day.
I'm going to miss those sudden conversations with Mr. Molina and his very strong opinions about Agua Fria as well my teachers, especially the ones who have made me laugh over the years.
But most of all, Im going to miss the pep rallies and the sound of the Agua Fria Owls Fight Song as well as Korn (the head bang song that is played at the end of every pep rally).
I would like to thank Mr. Jovanelly for being very patient and for always making journalism one of the very few things I look forward to every day.
Even though he was not my teacher this year, I would like to thank Mr. McBee as well as Ms. Dehnbostel for all the support they have shown me during the marching band season.
But overall, I would like to thank my band director Mr. Garcia. Mr. Garcia has built up my confidence since day one. It's still not all the way there yet, but it's getting there. There were so many times I felt like giving up, but he always kept me motivated. I had a very rough year academically and emotionally, there were so many times I felt like leaving high school and getting my GED instead, but here I am now sitting in my journalism class ready to graduate next week.
I didn't want to go to college when I came in senior year. I was lost, but Garcia helped me realize what I want to do with my life. Now I have plans to start my General Associate's in Arts at Estrella Mountain Community College and transfer my credits to Arizona State University and study Education.
Agua Fria High School will always be in my heart. Once an Owl, always an Owl!