A Senior Goodbye from Lauren Albrecht: Thank You AFHS
By: Lauren Albrecht
Senior OwlFeed Journalist
Writing to me is like the first song of a bluebird upon sunrise. It starts off slow and quiet, but sweet and persistent. It then proceeds into something louder, something bigger put together by a team of winged creatures, from bluebirds to red robins to crows alike.
They sing their song in perfect harmony, one by one, carrying the tune as such that carries the fingers flying on a keyboard. And by the time the sun is directly overhead the forest of wood and green, the cyclone diminishes; for the sweet song of the bluebird is over, only to start again on another day.
That is writing to me. It is an art that has allowed me to express myself through the last four years of highschool and beyond. Everyone has their own story that has brought them here, to this Earth, to this town, to this school. I believe my best way to explain it is through writing.
So as I boundlessly tell my story, I would first like to thank you, the reader, for keeping up with what this crew of rowdy journalist students produced, along with the guidance and support of a wise mentor who has helped us grow as both writers and people.
I moved to the state of Arizona in April of 2015, towards the end of my Freshman year.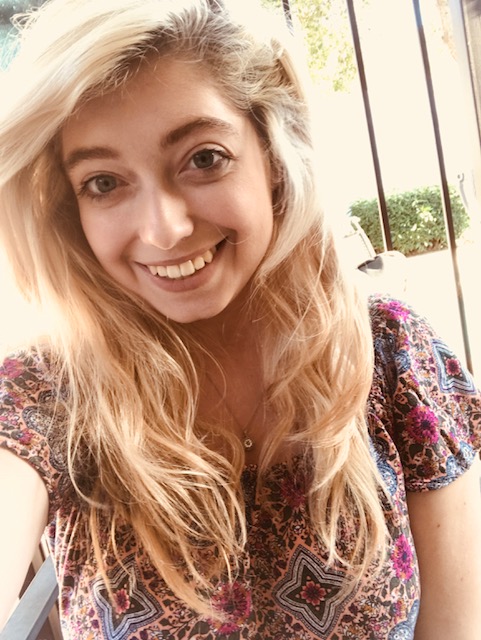 Beforehand, I used to live in a small Pennsylvania town to whom I called home. I was shocked, and stressed, and curious; I had a million emotions rampaging through my head, clashing together all at once.
On August of that year, I began my sophomore year at Agua Fria High School. I had butterflies in my stomach, but I was ready to start my new life. From my first day here, I began so many memories that I will never forget.
Upon coming to Agua Fria, I remember completing my favorite assignments, especially in English. I would write about anything that occurred to me, as my teachers gave me the creative liberty to put my innovative thoughts down on paper however I wanted.
Meanwhile, I grew more as a student than simply as a writer. From childhood, I had many goals I wanted to complete as an adult, but they were all vastly different in their own way. I wanted to be a lawyer, but also a doctor of some sort, and an actress, and an author/journalist/news reporter.
I felt myself being pulled in all different directions, examining all options, asking myself the question, "What do I do next?"
This year, I learned what I loved to do and want I aspired do in the future, and how I can complete it all. I plan on continuing writing, in college and beyond.
Meanwhile, I will also major at the University of Arizona Honors College in Pre-Physiology on the track to medical school. I will continue journalism and writing through the university's broadcast journalism club. I will also continue acting through hiring an agent in hopes of finding roles.
It was not until the beginning of this year in which I finalized my plan, and I have all that thanks to my peers, teachers, and guidance counselors at Agua Fria.
I'd specifically like to thank some teachers including Ms. Miller, Ms. Secor, Mr. Allpress, Mr. Brumbaugh, Mr. Gonzalez, Ms. Dehnbostel, Ms. Johnson, Mr. Byron, Mrs. Ferrante-Jackson, Mr. Mcbee, and lastly, Mr. Jovanelly for being a part of my high school journey and making high school an enjoyable experience. I am positive there are many more people to thank outside of this list of faculty members in our school that enhance us students' learning experiences and therefore, I thank all teachers and faculty at Agua Fria for every day, putting students first before their time, money and lives.
And last but not least, I would like to thank my peers, the student body at Agua Fria High School, for teaching me how to be a better person, both emotionally and spiritually. It is safe to say that it has been a great three years, and I am elated at the future to come.