Student Council Gets Recognized By District Office
By: Alejandra Espinoza
OwlFeed Journalist
Student Council has had the honor to be recognized by the Agua Fria High School principal, Mr. Molina, and the district board.
"Kindness is a gift that everyone deserves to receive," is a quote that the students and teachers may have noticed while walking on campus on Random Acts of Kindness Week. Student Council planned this week and even took a stand of solidarity for Stoneman Douglas High School after the shooting on the week of March 5th-9th. The goal was to incite the student body with kindness to build a sense of community among the student body.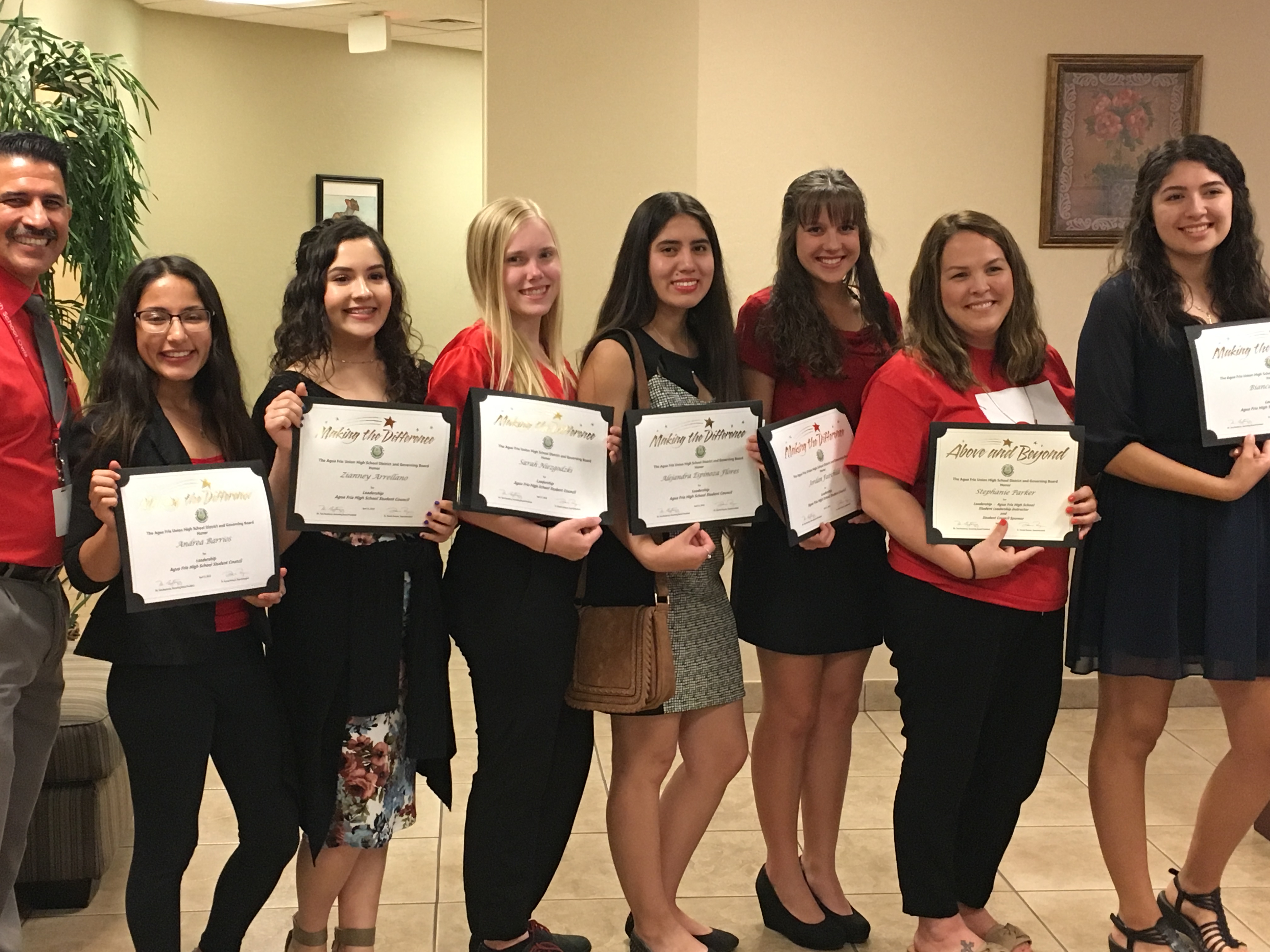 Five student council students were asked to give a speech in front of the district board.  The student body president Bianca Ibuado said, "The event was cool. Seeing how much we impressed the board with our kindness week was a really good feeling."
The board found out that Bianca got accepted and is attending Yale and were even more impressed. Our student council advisor Mrs. Parker was brought to tears by the speech the students gave. After the presentation she said her favorite part was how "The board gave Bianca some words of wisdom by telling her to 'not let Yale intimidate her, and she responded with 'Yale will be intimidated by me!'" The relationship Mrs. Parker has with her students represents the dynamics of the council. As a student council member I can easily say that she cares a boat load about us as individuals.
When Mr. Molina was asked how Kindness week impacted the school, he said, "In this world there are people that put bumper stickers on their cars and there are people bumper stickers are written about. Kindness week was a demonstration that Agua Fria is full of people that bumper stickers are written about."
Kindness is an act that will not go unnoticed regardless of how big or small. Every day we should choose to perform the kindness action.