More Police Brutality Leaves Many Outraged, Again
By: Jaz Rice
OwlFeed Journalist
It all started on prom night May 10, 2018. A 16 year old invited her 22-year-old brother to her prom, to which afterwards they went to their local Waffle House in North Carolina. Inside there was an alleged customer service complaint that escalated to an argument between the two patrons and the employees, and then some other guests. The police were called by the workers and that is when all the real drama began. Morgan Norwood took a video that displayed Wall being choked and slammed up against the glass of the Waffle House with his hands raised in the air, and then finally slammed to the ground.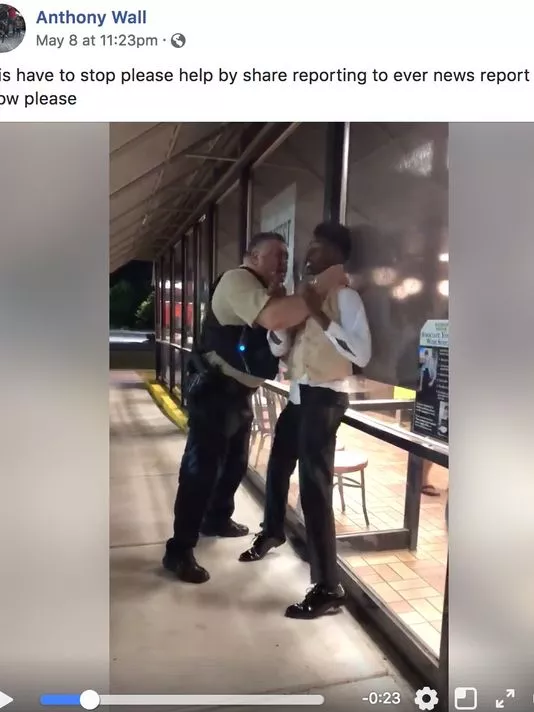 After the video was originally posted to Facebook it got 25,000 shares and many are again, outraged by another police brutality incident. The jurisdiction of the officer has not commented on the situation, so the citizens of Saraland, Alabama decided to do a Waffle House Sit-In that will begin on May 12th that will last until the corporate office legitimately and seriously commits to 1) discussion on racism, 2) employee training, and 3) other plans to change; and until they start to implement changes.
I am very sad to know that yet another African-American was assaulted at another Waffle House by a police officer. Just weeks before, Chikita Clemons was wrestled to the floor inside of a Waffle House in Saraland, Alabama where her top fell down in the process exposing her breast. When asking a classmate who did not want to be named if they would boycott Waffle House to show support, he said ¨No¨ because he has not personally encountered a situation like this," nor will he ever. I feel as though this has not made national news because the food chain is not as popular and a lot of people cannot personally relate to this situation.
It is definitely aggravating to know that a police officer used excessive force when it was not needed.
A senior at Agua Fria named Sierra Denning said, "I feel really bad for them, like that is really embarrassing and that was her prom night, that probably ruined the whole night. The cops are getting very out of hand with this whole brutality against African-Americans, I hope that officer gets suspended or fired.¨
Another senior at Agua Fria named Autumn Dallas said, ¨Wow, it is sad because it is so normal to hear that an African-American was assaulted by a police officer. Like it's almost like you are numb to the fact that this is wrong.¨