OPINION: #RedForEd Walkouts Show Power in Numbers
By: Jaz Rice
OwlFeed Journalist  
On March 28th,  Arizona school teachers gathered at the State Capitol to demand a 20% pay increase. According to azcentral.com, Governor Doug Ducey had agreed to a 1% hike, but that did not cut it for many educators in the Valley.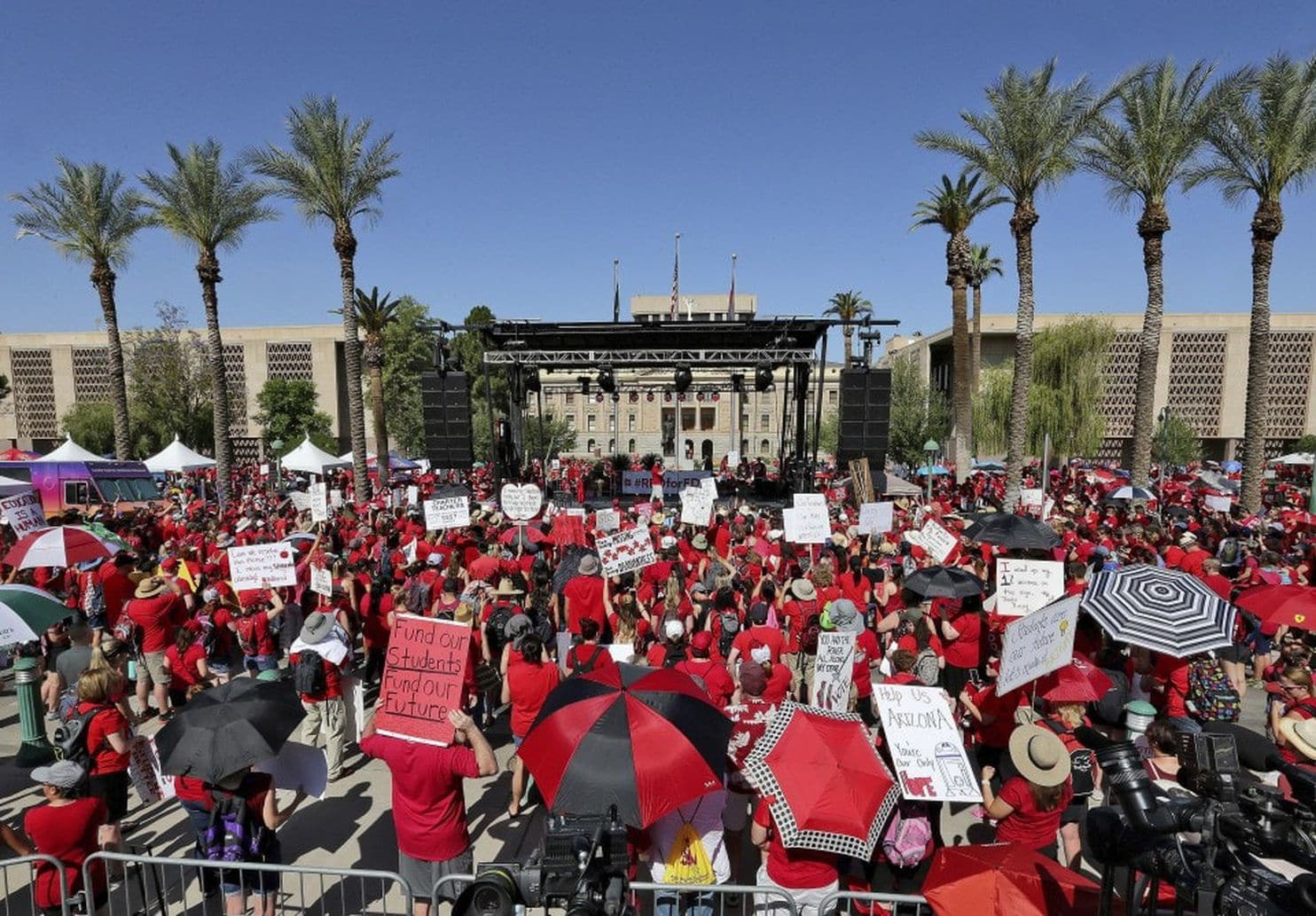 The protesters have a list of demands that include but are not limited to: competitive pay, restoration of per pupil funding, permanent salary with annual raises, and no new tax cuts until education funding is restored to 2008 levels.
The issue of the salary hike comes from the data of the National Education Association which put average pay in Arizona at $47,218, a figure the association said ranked 48th in the country! All teachers deserve a better salary because they are educating the future generation.
The official walkout for Arizona started on April 26th.  Many schools across the Valley including Mesa Unified School District were shutdown and others were kept open only half day. Although the walk out was planned, many administrators, parents and students were still left scrambling at the last minute.
I feel as though there were many misconceptions as to why teachers were walking out, including ideas such as: "My teacher is walking out on me," "Teachers are selfish," and the most brutal of all, "Teachers knew what the salary of a teacher was when they signed up for it." I disagree with all of these statements; the teachers walking out said something to the future generation, that they can make a difference and that there is definitely power in numbers.
The Walkout ended on May 3rd and teachers did not return to their classrooms until Friday May 4th and others not until Monday May 7th after Doug Ducey signed the bill that provided teachers with the 20% rise that they demanded, in addition to new funds for classrooms.
Although the Walkouts were a heroic act for the teachers, many students were left frustrated in fear that they will have to postpone trips to make up for lost school days as well as set a new date for graduation. A Special Education teacher who wishes to remain anonymous states, "For the teachers who walked out I salute them, I envy them, and most of all I am proud to see Arizona educators take a stand. I personally cannot wait for the start of the new school year and I hope that the entire bill that was signed by the governor is fulfilled. The future of the students in Arizona is very promising, what a time to be an educator!".