By: Adriana Moreno and Lauren Albrecht
OwlFeed Journalists
Welcome to a new edition of 11 Cute Things You Should Try: Summer Edition. Let's face it, the hot Arizona summers are just slightly unbearable (I mean seriously, how many times in one year does it have to be above 115 degrees Fahrenheit???).
Many of us want to take this summer to relax and what's the best way to do that without a pool? But let's take it a step up: What if we had a comfortable waterbed we could chill in outside? Ooh, I got it! A floatie!
This time around, we're here to let you know about the cutest floaties we found online. Here we go!

1.Ice Pop: $30
While cooling off in the pool, why not cool off with the ice pop pool float? The 6ft tri-colored float is perfect for everyone. Just try not to melt!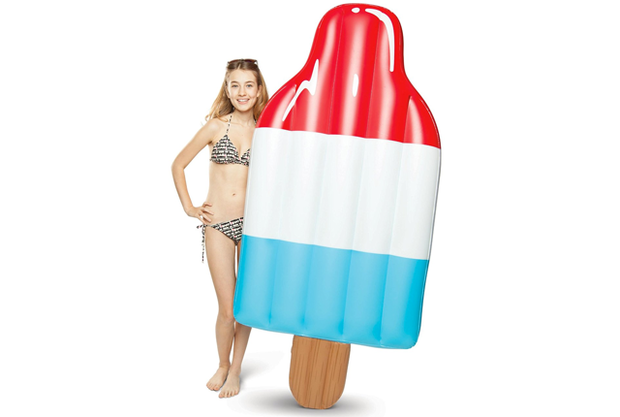 Find it: Amazon
2. Gummy Bear: $25
Ever wondered how relaxing it'll be to lay on a gummy bear? I haven't but now, you'll know with the 5ft gummy bear float. It comes in both green and red, like Christmas!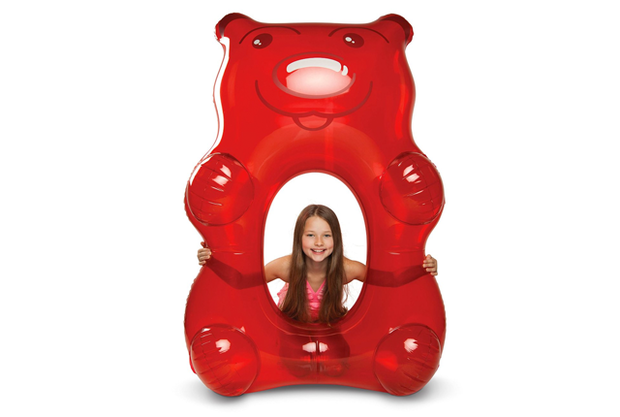 Find it: Amazon
3. Pizza: $34
Pizza parties will have a whole new meaning with this float. The float is 6ft tall, which is comfortably great for adults. The float also comes with bungee connectors to connect the slice to other slices. Now you and your friends can have a real life pizza party!
Find it: Amazon
4. Flamingo: $30
She basic, but she cute. This popular flamingo floatie will fly you to the pool this summer and ensure that you are secured in with 80" of space. You have to FlaminGO on this float!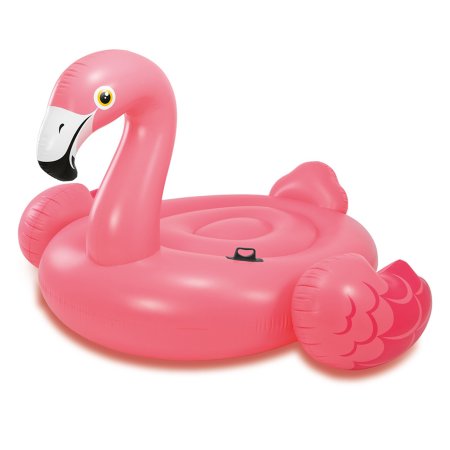 Find it: Amazon
5. Pegasus: $40
Believe in flying unicorns, ladies and gents, because this pegasus floatie will take you on a journey to Narnia! For anyone with a love for fairytales, I highly recommend this floatie so buy it today.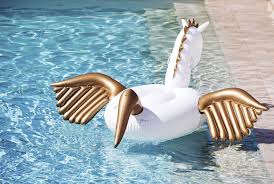 Find it: Amazon
6. Sunny Side Up Eggs: $30
It's always sunny in your pool with this float on the surface! Don't be an egghead and buy this one for a comical, but adorable effect to your pool.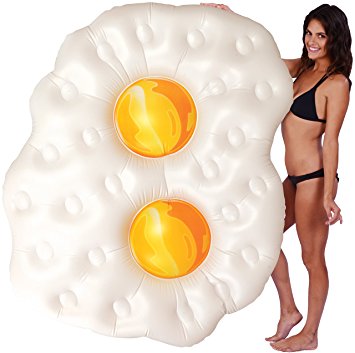 Find it: Amazon
7. Pretzel: $12
Feeling tied up? Well this summer, you don't have to be with the 5 foot wide pretzel floatie! Chill with your friends as it can fit up to three people!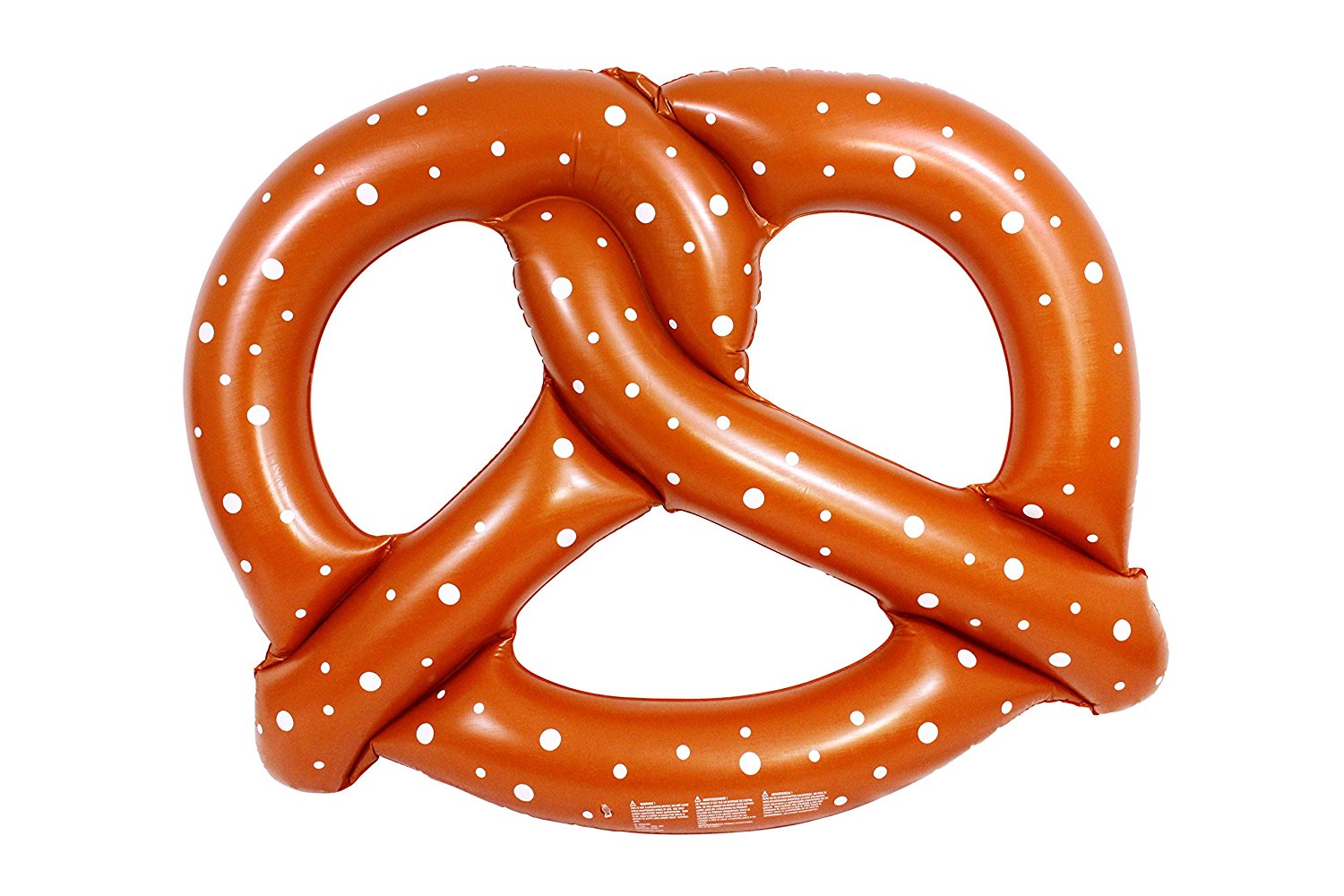 Find it: Amazon
8. Cabana Shirt: $34
Ah yes, another summer in Hawaii. With this floatie, you'll feel like you are riding the waves of Honolulu and hula dancing in a coconut bra… Well, okay not that excessive, but you get the point.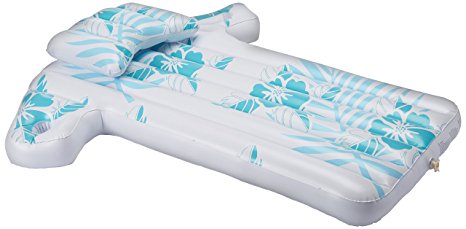 Find it: Amazon
9. Avocado: $25
It's an avocado! You'll sure be thankful  for this floatie when you can relaxing in the pool all summer long.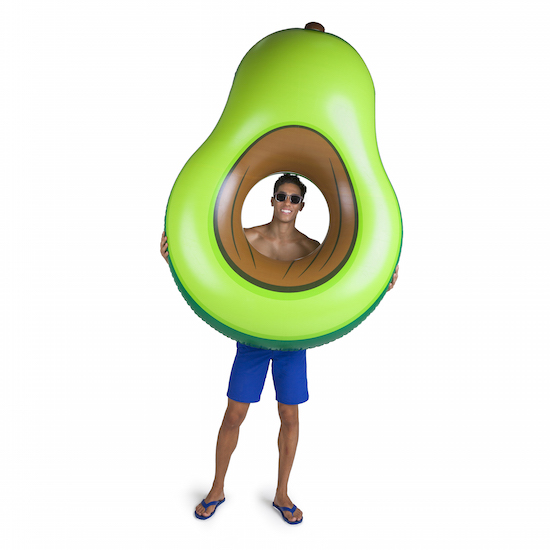 Find it: Amazon
10. American Flag: $25
You'll be proud to be an American just by relaxing on red, white, and blue! This is the perfect floatie for Memorial Day and The Fourth of July and everyone will admire your patriotism!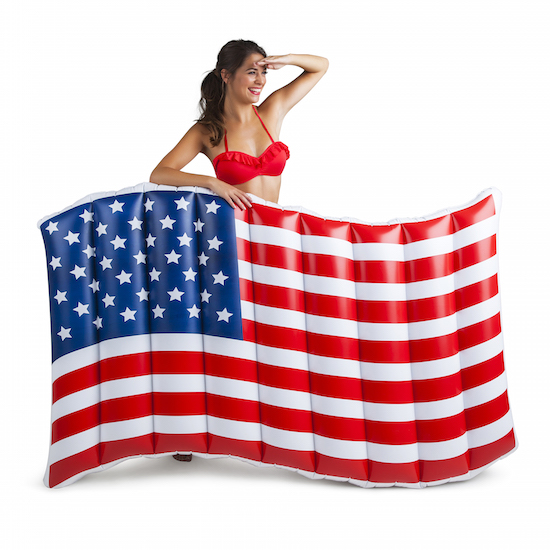 Find it: Amazon
11. Shark: $40
Make sure this Summer doesn't bite with this awesome shark float! With durable, high quality, it holds up to 200 pounds and is a ton of fun in the water.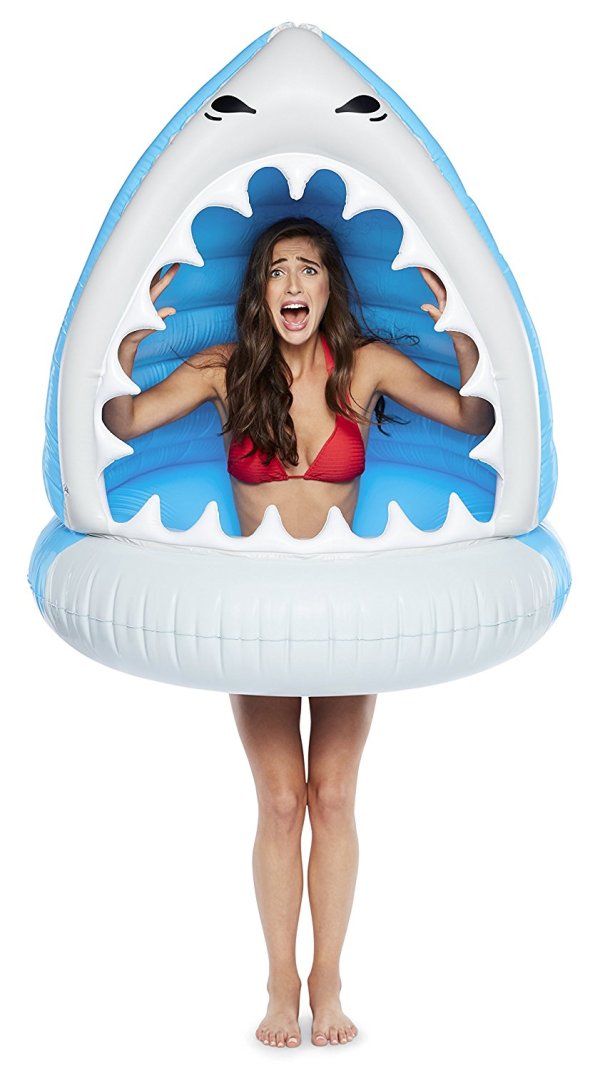 Find it: Amazon
Finally, that is the end of our list of adorable Summer floaties you need to have in your pool this summer! We hope you all have an amazing summer and hopefully celebrate it with ordering a new floatie!