Teacher Profile: Mr. Boothman
By: Zianney Arellano
OwlFeed Journalist
I frantically stumbled into Mr. Boothman's room, apologizing for not obeying the time we had both agreed on. A prior obligation I had went on much longer than anticipated, but nonetheless, Mr. Boothman graciously welcomed me into his room.
Mr. Boothman began teaching last year at Agua Fria in his second semester of his Secondary Education Master's degree at ASU. He obtained his bachelor's degree from Northwestern University with a major in math and a minor in Japanese.
Since then, he has quickly established his role at the school. Not only as a math teacher, but as mentor and a guide to many of the students that have had the opportunity to grow closer to him.
I had a clear understanding of what he has done for his own students. I wanted an understanding of which teachers helped him develop into the person he is.
"I can think of a few… My math teacher in junior high, his name is Mr. Zakaras. I think he's the first person who ever really pushed me in math," Boothman said. "I think that is where my love of math came from."
"He really helped me start to see my potential," Boothman said of his mentor. "He wrote in one of my yearbooks that as long as I chose the challenging path, I'd be successful in anything I set out to do".
He further reflected on a religion teacher he had in high school. "His name was Mr. Browner and I think he most formed who I am as a person. He was an incredibly kind, loving person and that really gave me someone to emulate."
I asked him what is one thing he hopes his students come away with after having been his student, after we discussed how there is usually much more learned from a teacher than the mere material they are expected to teach.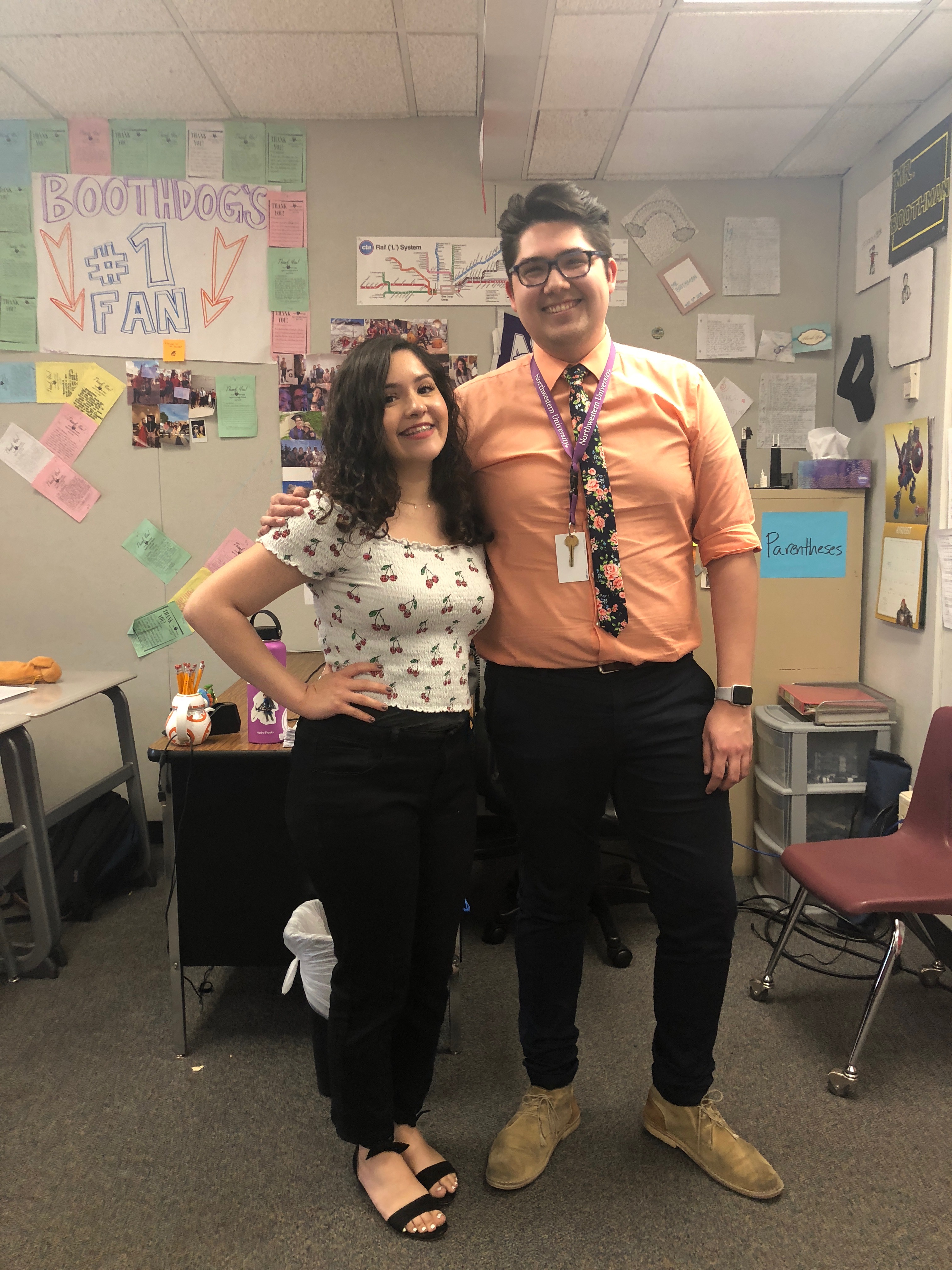 Mr. Boothman set down the pen he had been fiddling with and began to scan the ceiling for an answer. He broke the silence by explaining that the answer to this particular question is usually a speech he gives to all of his classes at the end of the year.
He explained that he understands many people do not enjoy math, which can be said of any  subject. It is fair for students to wonder why they are forced to learn these subjects when the majority do not end up using all of it. However there is an underlying importance behind choosing to indulge yourself in the material.
"There's beauty and worth to be found in everything," Boothman said. "I really want students to come out of here and hopefully not hate math, but, to learn there is value in everything. I think if we all looked for that beauty, that value, that worth, in everything out in the world, things would be a little better than they are today."
Beyond that, Mr. Boothman expressed a hope that all of his students feel that they are at home, that they are welcomed, and that they are loved.
Despite the fact that he cannot imagine himself in any other career, he does acknowledge that there are unique challenges that come within the teaching profession.
"I read a study while I was getting my master's that looked at which profession makes the most decisions… and they found that it is a teacher," he confided. "Teachers in the classroom make more decisions every minute than any other profession; that even includes a doctor, a lawyer, police officers… teachers make more."
He did not believe the information when he initially came across it. But upon further introspection into his own day-to-day responsibilities as a teacher, he realized that his decisions varied from things as seemingly insignificant as when he should allow a student to leave for the restroom, all the way to how he should explain a complex mathematical concept to a classroom full of baffled students.
"There is no way of knowing if you are making the right decisions, minute to minute. It's difficult to know 'Am I responding the way I should?', 'Did I explain that the best way I could have?'… at the same time, it is also one of the greatest parts of teaching — having that opportunity to reflect," he said.
As the interview began coming to a conclusion, I reflected on why I chose Mr. Boothman as the first teacher I wanted to interview for my teacher profiles series.
I want students to understand their teachers on a level that they do not typically get the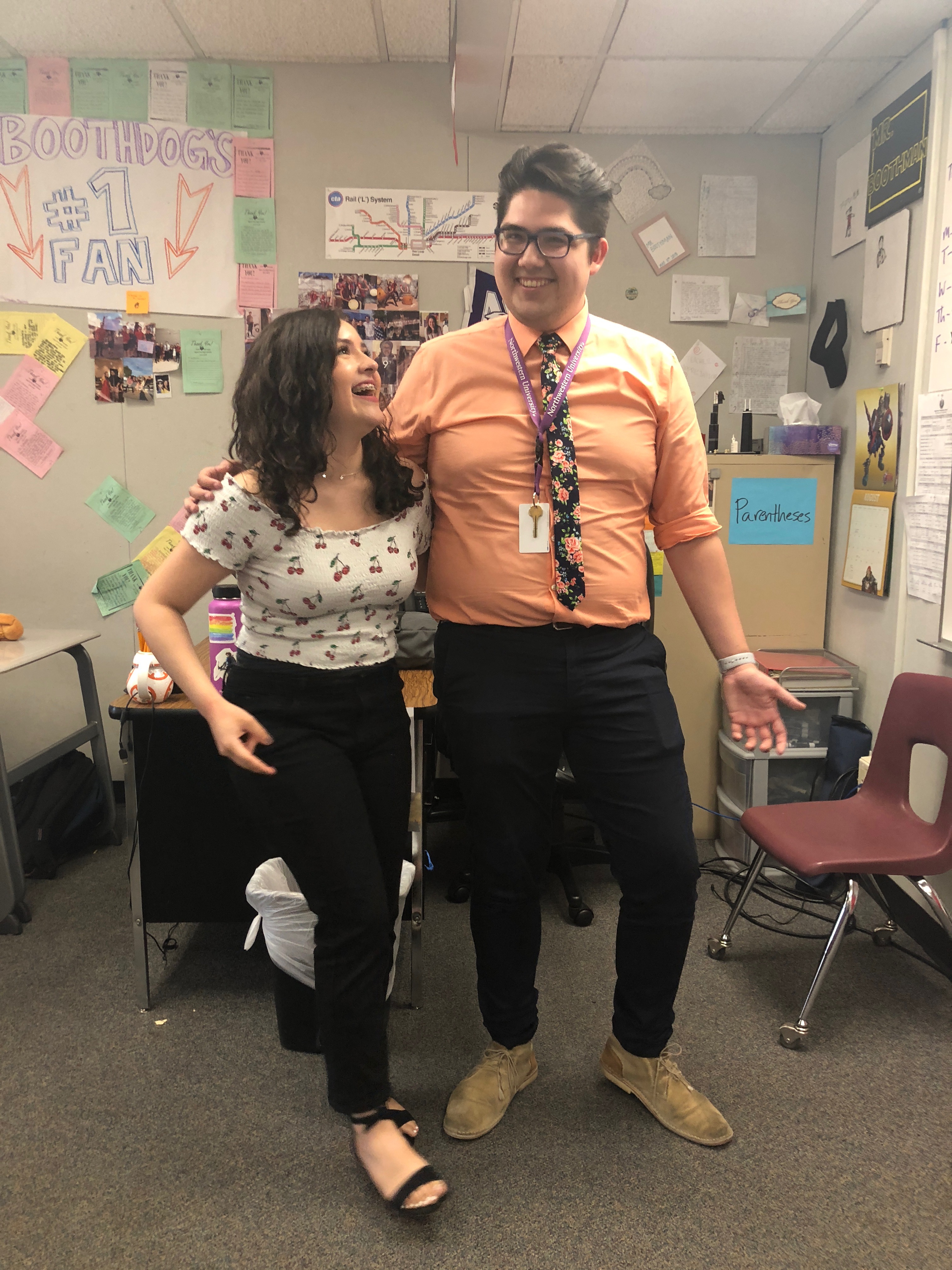 opportunity to. Just as Mr. Boothman mentioned, if we all took a little more time to examine the little things, the faces we are accustomed to passing by in the hallway, the intention behind somebody's decision, then maybe the world would be more empathetic, and kinder.  
"I do genuinely care for every single student that comes into my classroom… Even if they're not in my class, because there's quite a few of them, too," he said, smiling over at a visiting student that had been watching the interview. "I do everything I do because I genuinely want what's best for them."
He temporarily froze in his thoughts.
"I mean this is my life… it's weird to think because I'm still pretty young, but, this is what I've chosen to dedicate my life to," Boothman said. "I've dedicated my life to helping my students."