Meet Hayley Baker
By: Amanda Moreno
OwlFeed Journalist
"When was the last time you did something for the first time?"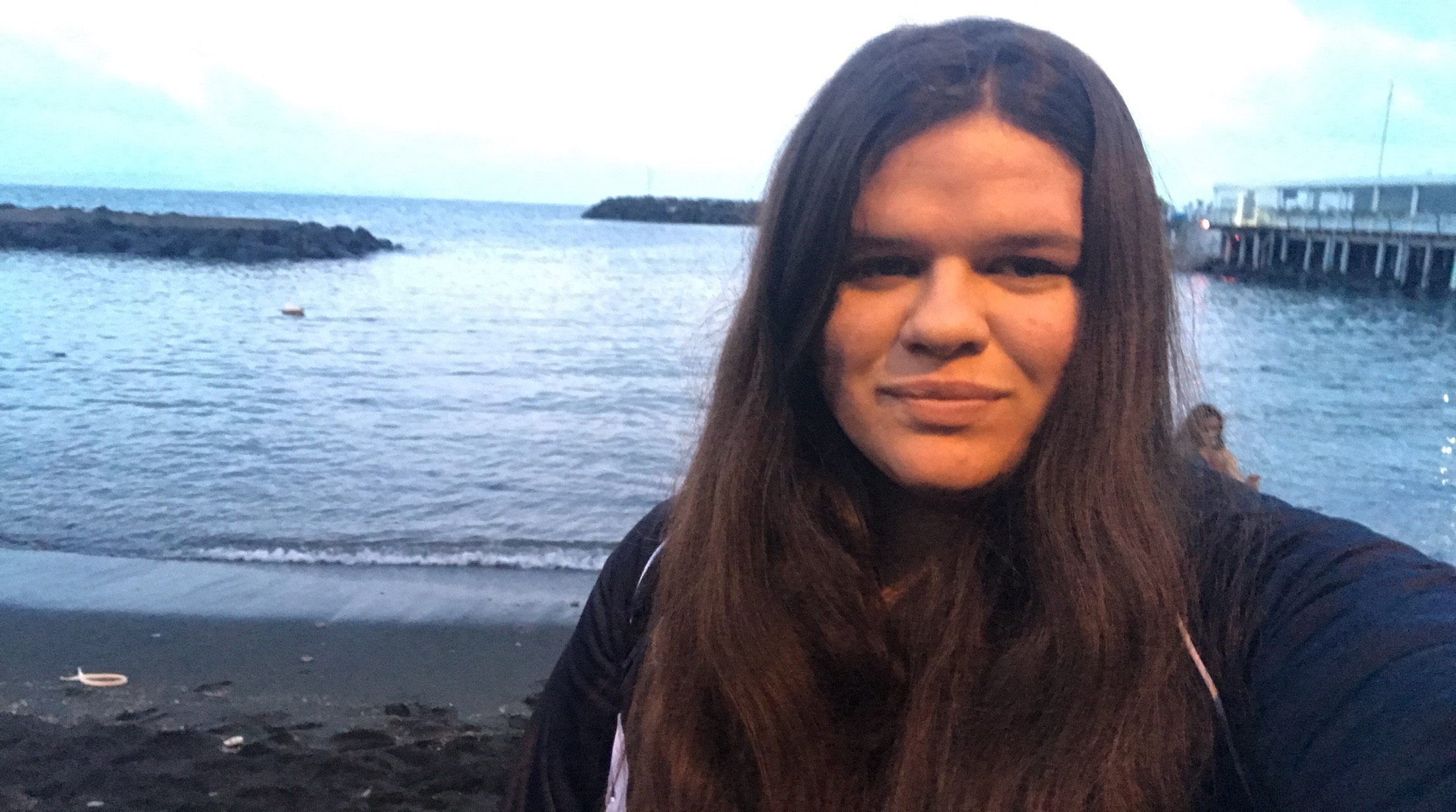 This is a personal quote that brings so much meaning to my new friend Hayley Baker, because she's all about experiencing new things and trying things for the first time. She believes "life is too short to not experience new things.''
Hayley has been to Europe with Travel Club, and also has been to Italy, Greece and is about to go to France and Spain on Spring break. One could definitely say she is adventurous, so adventurous she's encountered many injuries so extreme as ankle reconstruction when she was 15 years old (freshman year) from a quad accident.
As years go by,  she's now a senior at Agua Fria and enjoys to be a part of the school activities and clubs, while also joining six AP classes; three last year and three this year plus juggling eight honors classes throughout high school.
You could describe Hayley as a very productive person especially when it comes to things she enjoys, which is playing golf and being with her friends, who help keep her in check which is good for her.
Growing up can be very stressful especially for someone like Hayley who has a lot on her plate. Since her senior year will fly by,  Hayley has been all about her future, starting off with saving money and coming up with a plan and steps to get there. She has three jobs so far: McDonald's, Sonic, and now she's currently employed at Taco Bell .
With saving money, she's strongly thinking about attending University of Hawaii, Portland, NAU, or as a last resort, ASU . Trying to decide what you want to be when you get out of school is a tough question because no one really knows but you. Hayley wants to become a lawyer and go to law school as her first choice. As plan B it would have to be advertising in marketing; coming from parents who both have experience teaching history, Hayley's third option as a career would be a history teacher.
Hayley claims that high school is ''stressful," yet her advice towards future graduates would be, "Don't spread yourself too thin, don't over do it. Always make time for fun because putting too much on you plate will truly stress you out. School is important but so is being mentally stable.''  
Hayley is so excited to graduate. She cannot wait to start her future!