Meet Amanda Moreno
By: Hayley Baker
OwlFeed Journalist
Meet the amazing Amanda! Amanda is currently a senior at Agua Fria and is 17 years old.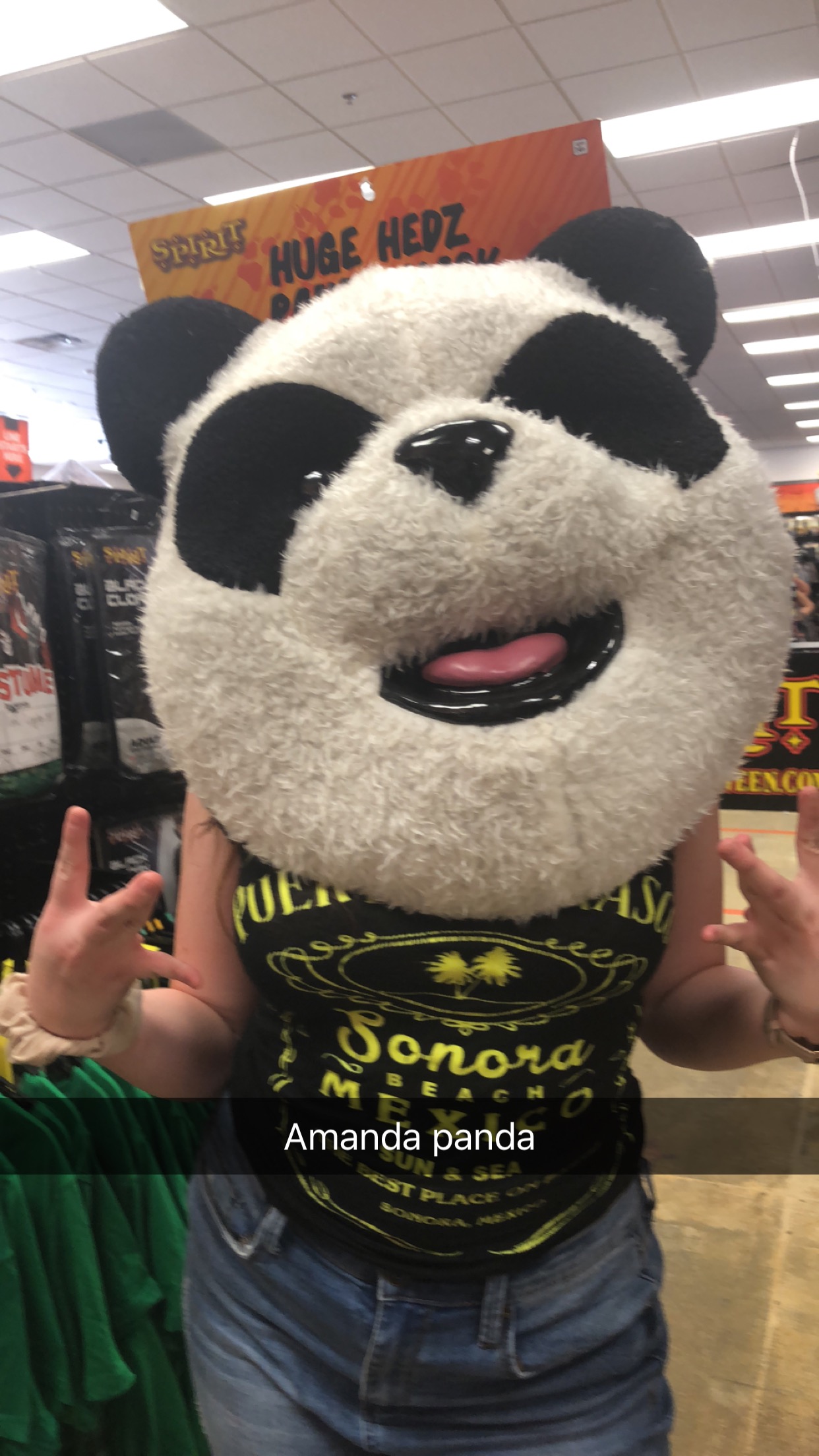 She joined journalism because she believes she is a strong writer. Her current position is a news reporter. She likes school and hopes to go to college specifically at NAU. She enjoys English and forensics and hopes to pursue something in those fields.
Outside of school she works at Chipotle and has been working there since March. When she is not working she enjoys hanging out with her friends, going shopping, sleeping and eating. Amanda has two sisters: Whitney, 22, and Madeline, 10.
In the future she wants to be happy and making money. "Somewhere financially stable hopefully making hella money," Amanda said, which is something I think most of us can relate to. She said she has no plans of having her own children but instead wants to adopt an older child. "I just want to be able to build a strong bond with them and give them a fun life full of traveling," Amanda said.
Amanda has never been seriously injured in her life. She says she had never broken anything. When I asked her about the worst injury that she has had she says it was from quad accident. "I lost control of the quad and a tree branch hit my eye," she said.
Being a senior, we are told to be role models on this campus. Amanda hopes to leave Agua Fria leaving a message or teaching this year's freshman class something. "I want them to know and I want them to learn that the choices that they make when they are in high school do matter, I want them to be aware of this before it is too late," Amanda said.
Some fun facts are that her favorite colors are purple and orange. Her favorite food is steak and baked potatoes. Her favorite animal is a panda because it rhymes with her name. She likes reading and her favorite book is The Miraculous Journey of Edward Tulane. If she could travel anywhere in the world she would go to Jamaica. If she could speak a second language she would want it to be Spanish.
Amanda is one of the nicest human beings and one of the most real people I have ever met. "It takes me awhile to open up to people, but when I do, your life won't be the same," she said.
If there is one thing I learned from Amanda it would be to not be afraid to live in the moment but not to go too far and to just be happy.  Growing up and high school is difficult but being able to put a smile on your face and stay positive through it all is amazing, and that's exactly what Amanda does. No wonder why she really is "Amazing Amanda."