Meet Matthew Willarch
By: Lauren Mitchell
OwlFeed Journalist
Every year Agua Fria High School has an inflow of freshman starting their high school life and an outflow of seniors wanting to pursue their dreams. Out of all seniors here at Agua Fria is Matthew Willarch who is deeply influenced by everything having to do with psychology, writing, and getting out of high school to persevere.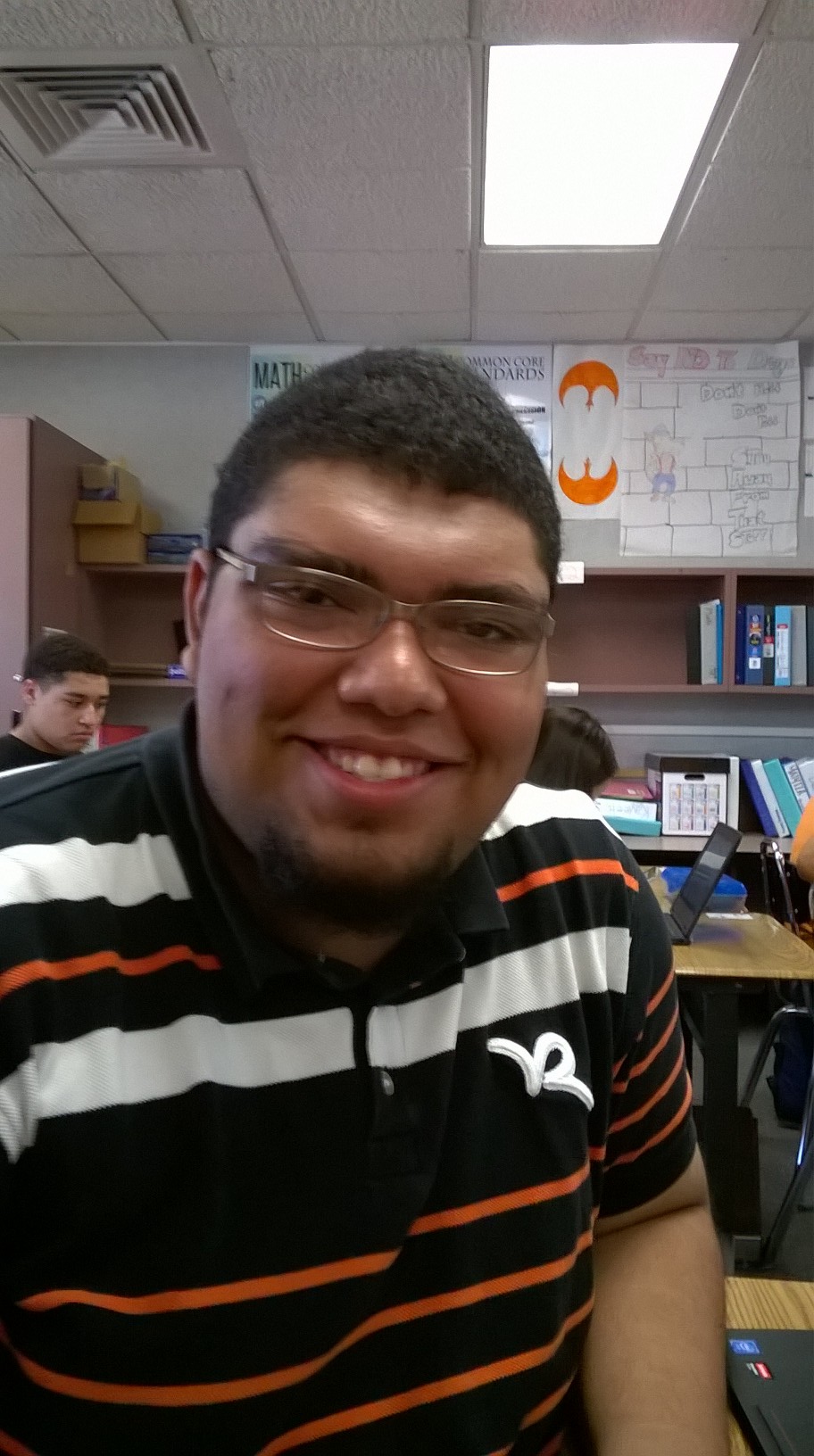 Matthew Willarch is putting his writing and psychology knowledge toward his new position as an Owlfeed opinion journalist.  
Last year, when Matthew lost one of his close friends to breast cancer, it was very difficult for him. "It hit me very hard, so I started writing to help cope with it," he said. It had become a tool for him. The time when he started writing was a very significant time in his life.
He started off writing poetry and short stories, but now is writing a book. He is planning to finish it by the end of 2018. "I am excited for completing that goal," he said. It's based off of Heart of Darkness by Joseph Conrad, a book that has also inspired Matthew's like for psychology, and is a book heavily studied by the psychological community.
Recently, he started his senior year and became one of the opinion journalist writers, he said how journalism "is the best way to expand what I like to write about."
Matthew plans to write about psychology and the human perspective, as an opinion journalist, he will have to make sure to have opinions backed with evidence and facts. "You kind of learn to have a balance when you become a journalist. Obviously I have my opinions, but I am not the kind of person who just voices them for the sake of it," Matthew said.
"I like analyzing the human perspective of what we go through as teenagers from the view of a psychologist," he added. Matthew will be trying a different approach to the opinion reporting, which will be interesting for many Owlfeed readers.  He is excited for what this year's journalism class will bring and what he is going to going to be writing about for Owlfeed.
Heart of Darkness by Joseph Conrad, as stated before, was a huge influence in Matthew's like for psychology. For those who do not know of the book, Heart of Darkness, according to Matthew, teaches that "every person in this world is born with the capacity for evil." Matthew talked of how Joseph Conrad inspires him with this book, and its helped him look at the world and himself in a different way.
Matthew is a member in our school's Bible club and used to box frequently. When it comes to food, he loves the cheeseburgers at Laura's, calling them the "best cheeseburgers I've ever had." He grew up listening to metal and music similar to that. He explained how he doesn't have a favorite band since it all depends on how he feels at the time. His best friend is also a journalism student, Santos Garcia. He has known him since freshman year and he was Matthews's first friend made in high school.
Now, as Matthew starts his senior year, he is excited for it to be over, so he can start his life as an adult. After high school, he wants to go to the police academy and sign up for the marines as a military police, studying psychology. His Algebra I teacher, Mr. Zelaya, was in the Army Reserves, and motivated him to go into the military.
In Avondale, Arizona, "most people who've lived here, has lived here their whole lives," Matthew said. "The only real way to leave is to go to college or be in the military." Matthew talks of how his family can't afford college, since they are on disability, so his only option is to go into the military.
Now that Matthew is in his senior year, he describes being an Owl as being able to discover. "An Owl as an animal is a night predator that is always fixated on what it wants, its always about getting that meal, it's always about survival, and I also feel like that represents this school as well as where it is at," he said. "You know being in a rural environment, it's survival. You have to live every day thinking, 'If I don't get by, I'm not gonna get by, so it's about getting what needs to be done."
In all, Matthew is a true Owl, who is working hard to get what he wants in life. He is a dedicated senior, whose passion of writing and psychology will take him far.