Meet Lauren Mitchell
By: Matthew Willarch
OwlFeed Journalist
¨Be free, don't close yourself off.¨These were the inspirational words that the young junior named Lauren Mitchell would say to any new students to Agua Fria high school.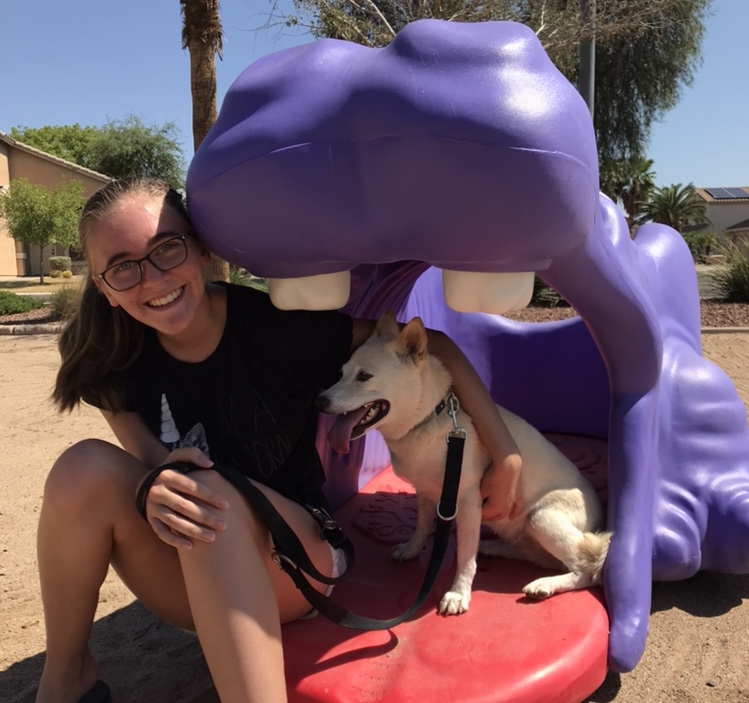 Lauren Mitchell is an only child from Phoenix, Arizona, loves snowboarding and lives with her two shiba inus and father who she deeply admires.
Lauren has been working in the field of journalism since the ninth grade and has gained a passion for writing ever since then. Even though she is more used to working in lifestyle, in what she likes to call ¨Buzzfeed articles,¨ she is very excited about working as a news editor. She has a ¨huge passion for writing¨ that keeps her interested in journalism, saying that it is her favorite class of her junior year.
Having a love for learning, she feels that being able to go to high school is one of the most significant moments in her life. As someone who is very open and enjoys the company of others, being able to expand her circle of friends is very important to her.
On Thursdays, Lauren enjoys going to shelters to help feed the homeless which is something she has been doing constantly since middle school. ¨It feeds my soul¨ she said. Though she didn't have much time to do it last year because of her AP classes, she says she can't wait to get back into it and has plans to do more in the future.
When first coming Agua Fria, like many new students, Lauren was nervous about not having any friends as she didn't have any friends from previous years in her present classes. But after, ¨I let myself be free,¨ she has made many new friends.
She explained how ¨you always make new friends if you expand." And now she has many new friends across all of her classes.
One person that is very important to her is her father, who she lives alone with, along with her two dogs, saying that he works hard as a provider and to keep a home, and is someone she wouldn't know what to do without and is inspired by his level of hard work. And it's this level of hard work that drives her to do well in school and going to college, which she said ¨is a must.¨
So that's getting to know the young Lauren Mitchell, a journalist with a lot of passion for writing, her friends and her family — a young girl with a bright future and potential for greatness.