AFHS Club SkillsUSA Preps Future Construction Pros
By: Angela Macias
OwlFeed Journalist
There's a new organization at Agua Fria that you should know about, and that's SkillsUSA construction organization! Our Agua Fria sponsor for the construction organization is Mr. James. This organization provides opportunities to learn soft skills and leadership traits that are needed to be a member of the workforce.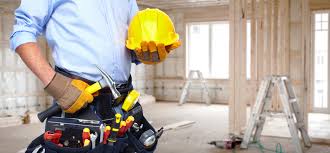 "SkillsUSA is a broad umbrella that covers many different career fields," said Mr. James. "Ours… is the construction career field. It gives the members of SkillsUSA an opportunity to compete in competitions that showcase their skills." This is his first year being involved with SkillsUSA.
This gives individuals the chance to not only work with their hands but to do more community work and fundraising  but also learn leadership skills as well. SkillsUSA allows students to "learn those soft skills, get out and do community work, and to just help the school you're a part of," James said of the club.
The drive behind his organization "is to simply to get those skills out to our students," said Mr. James. Students should have a chance to get out there and learn these type of skills, to help out the community, and build character.
The message is to just "get involved. It's a competitive world out there. There's a lot of people who can swing a hammer. There's a lot of people who can wire a light. What's gonna set you apart? Whats going to make a difference?" asked Mr. James.
There are people who are grateful to hear about this organization. Vice President Alonzo Mejia is glad to become a big part of the organization and to have a part in learning more about what he's passionate for.
"I've always loved working with my hands and finally there's an organization for it. I see myself doing that in the future," Alonzo said. He described the organization as an "opportunity for students here at Agua Fria to pursue a passion that relates to construction."
Students who are taking construction this year have the chance to be a part of SkillsUSA. They need to go through a series of safeties and administration before they can begin and that's the reason that only construction students can join this year. Mr. James is looking forward to branching out in the future and being able to include everyone at Agua Fria High School.
If there's any information or questions you are wondering about, come down to T1 and speak to Mr. James.