Educators Rising Club Preps Future Educators
By: Angel Franco
OwlFeed Journalist
Do you want to become an educator? If so, then the club Educators Rising is the right opportunity for you. You can learn the leadership skills that it takes to become an educator and it can open up opportunities for you that will help you in your career.
Educators Rising is a CTSO organization that is done co-curricularly. A CTSO organization is a Career and Technical Student Organization which means that there are departments in education that incorporate the field of a career that you are interested in that you can take during high school.
A co-curricular program is a program that is pursed during schooling in addition to the normal course of study.
Educators Rising is said to be a club for "aspiring teachers" to be "teaching them to teach," according to Dr. Kunst, Educators Rising advisor and Early Childhood teacher.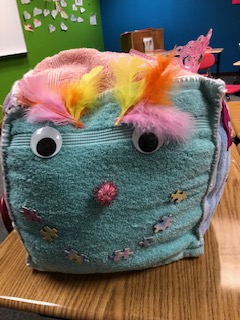 If you have taken or are currently enrolled in Early Childhood Education then you are more than likely already a member of Educators Rising. Members have the opportunity to compete in competitions where they have the chance to win scholarships to the major state universities including Northern Arizona University, Grand Canyon University, University of Arizona and Arizona State University.
Competitions include but are not limited to creating lesson plans, shadowing teachers, TED talks, and writing a children's book. Competitor present their projects in front of judges and get placed into position depending on the score.
In Educators Rising, you have the opportunity to travel with your school teammates to conferences. An upcoming conference includes the fall conference which will be held at the Grand Canyon University campus which will be more of a "rally" to get people excited for what they are about to do. This will be held on the 23rd of October.
Other important dates are State Competition which will be held from March 11-13 in Tucson, Arizona. Also, Nationals will be held in Texas from June 24th through June 26.
Again, if you would like to become an educator or do something similar in the field that works with children then the club Educators Rising is a great opportunity for you.
Special thanks to this year's President, sophomore Zahraa Alsudani, Vice President Linda Ramirez, a junior,  and officers at large for representing Agua Fria as they head into a year full of opportunities and leadership.
If you have any questions about Educators Rising and how to get started, please contact Early Childhood teacher, Dr. Kunst as she will guide you in the direction that you need to become an officer and participate in competitions to become an educator.