New Club Combines Interact and Key Club
By: Angela Macias
Owlfeed Journalist
It's only the second month of school and yet it is already hard to keep up with all the new clubs that are starting. The Interkey Club is a brand new club that combines the former Interact and Key clubs to create one single organization that all students can join.
"Interact Club and the Key Club have the same mission, which is getting more students to be involved in community service and doing more for the school community and the Avondale community," said Mrs. Allpress, the club sponsor. Over the past few years, Interact Club and Key Club have been competing when really they should be working together to build better projects, and that is exactly what they did when they combined.
"Students want a place where they belong, and they want to be able to go to a club where it doesn't matter what your experiences are, doesn't matter what you're good at," Mrs. Allpress said. "This is a club for everybody."
The club provides a sense of belonging and a good environment for everyone. Interkey Club provides a safe place where you can speak and take action on things, and be a part of a family that helps its community. If that's something you're looking for, come to visit one of their next meetings, which are held every other Monday in B12.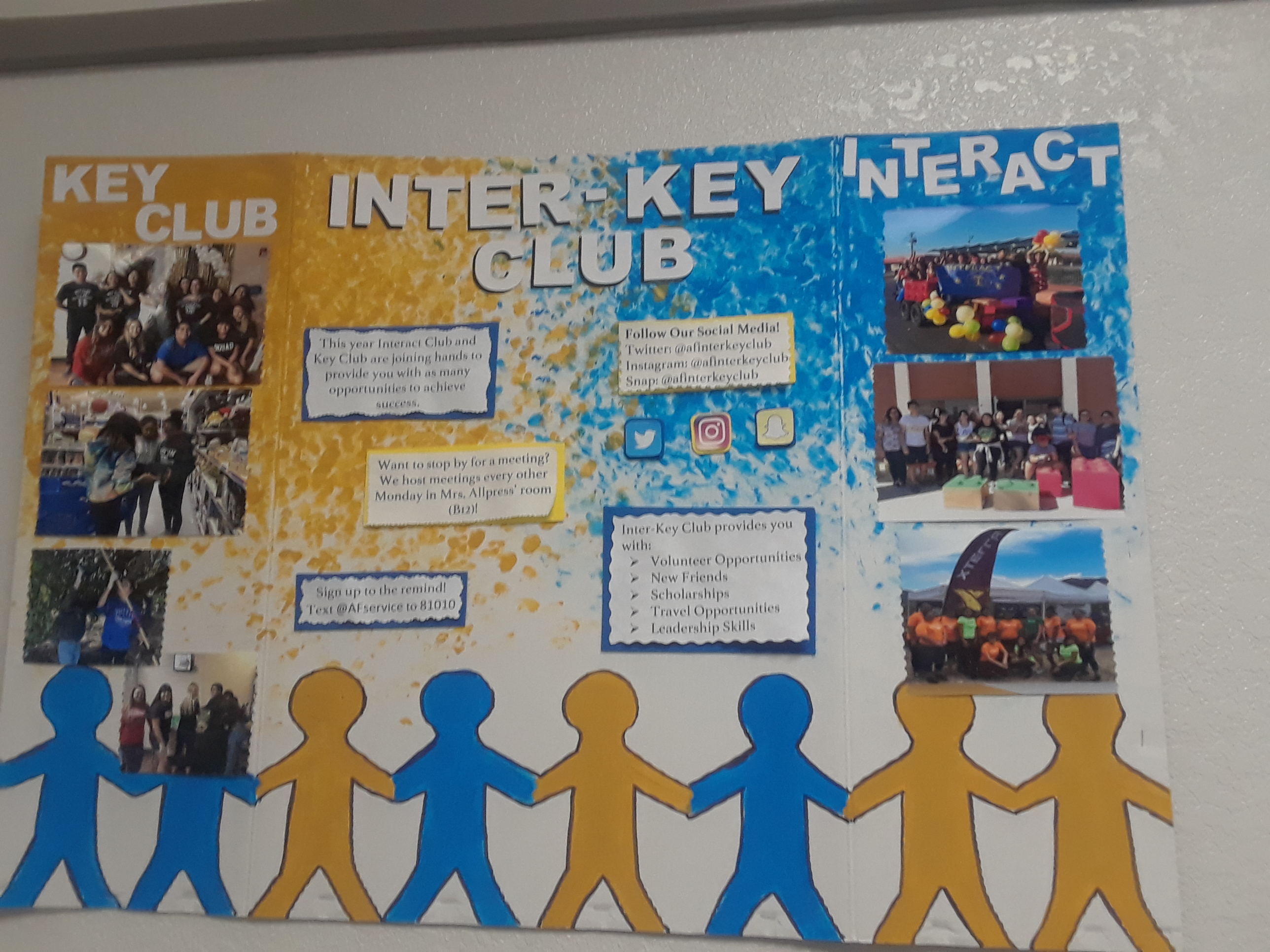 The meeting starts off with an icebreaker to get people to laugh and make friends. They present photos of past events to show students what they've done before and it gives an idea of what's to come ahead. There's plenty of events coming up soon and you don't want to miss out.
The club has about 50 members, but is always open to more students who want to help out in their community. This club also looks great on college applications and job applications. It's an all around great club and presents many great opportunities to students here at Agua Fria.  
For more information talk to Mrs. Allpress in room B12.