The Minds Behind the Safety of Athletes
By: Kaylie Langtry
OwlFeed Journalist
Many don't know how much or what the Agua Fria athletic training club does for all of the sports teams that we have on campus, from simple jobs such as getting ice and water, to being the first people to help an injured athlete on the field. This is a close-knit club where the wellbeing of athletes is the top priority.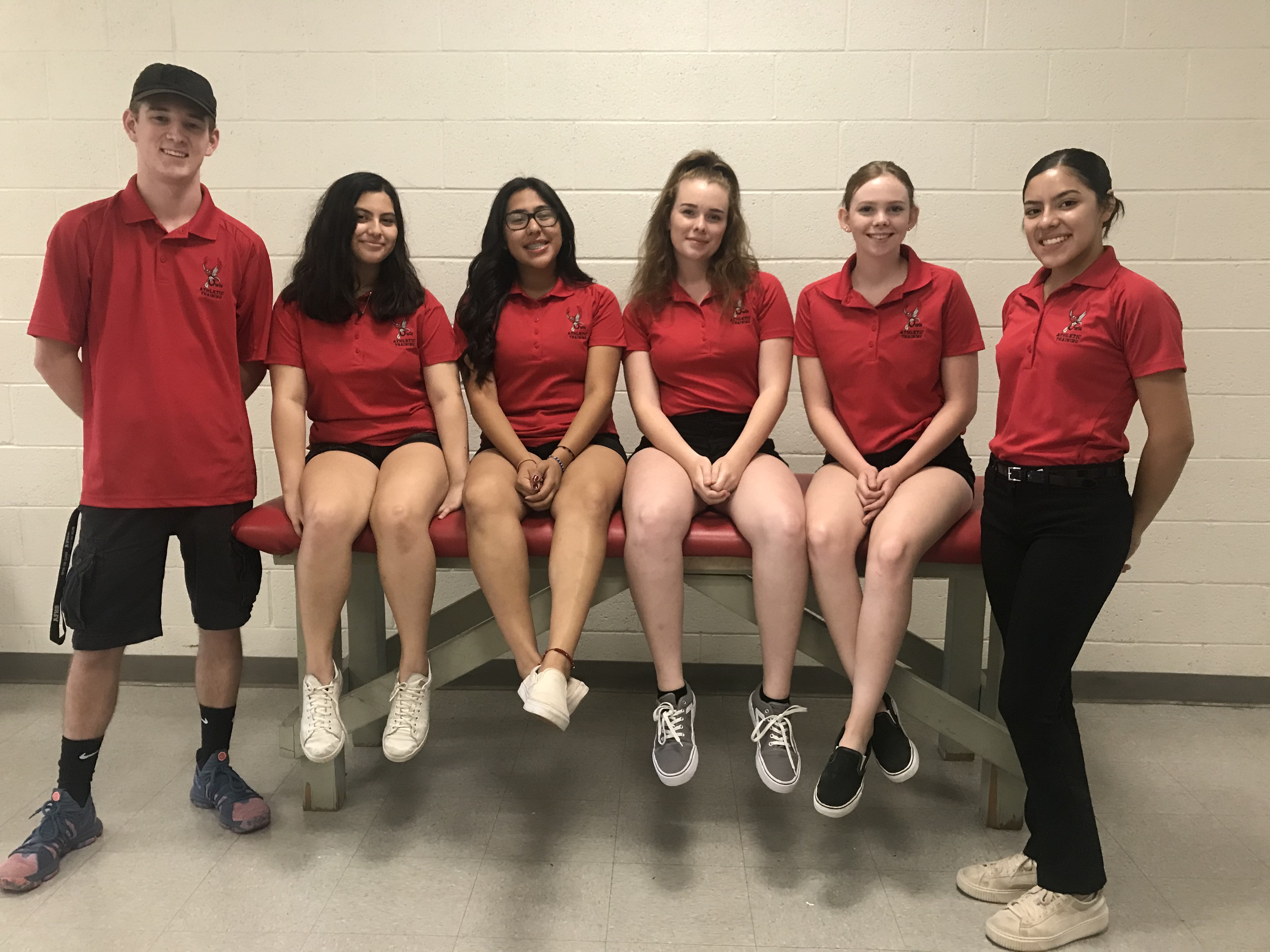 The athletic training club is filled with many student trainers of varying grade levels, but they are still able to have a smooth running club. Some of the jobs the student trainers have is to "tape, provide water, ice, stretch, and deal with little injuries to make sure the athlete is safe and comfortable," said senior Karina Montes De Oca. But, as student trainers, they are not allowed to "deal with the big injuries, that is up to the EMTs or Fernie," senior Megan Wangard said.
The club comes with many perks. Junior Amber Chico said, "Meeting new people and having a second family is the main reward of this club." Montes De Oca added that "this club will either confirm or deny if you want to join the medical field, as this club is hands on."
This club is not only like a job, but if you ever need anything "the members of this club are always there for you and are willing to help," Wangard (12) said.
Although this club has many rewards, the team would like to stress to everyone that if you want to join this club, you must have a strong mindset, as coaches and athletes can become very aggravated with the situations of the games. This does not take away from all the good things that this club has to offer, but it is important to the students of this club that they let you know that it can be stressful and overwhelming.
The most frequently asked question is, do I need to have any experience in tapping or medicine? Mr. Alvidrez, the AFHS Athletic Trainer, said, "You do not need any experience in either, this is an on-the-job training type of club where you will get training through the students and me."
If you are interested in joining the Athletic Training Club, see Mr. Alvidrez in D4 or the training room right after school. You can contact him at [email protected] if you have any questions.