Become a Student Ambassador!
By: Corissa Kellenberger
OwlFeed Journalist
Have you ever been a new student at school? If so you should know the feeling of not knowing anyone and feeling lost. At Agua Fria we get new students all the time, and we need people to become student ambassadors to help new students feel at ease on our campus.
A student ambassador "provides a welcoming environment for new students," said Mrs. Sparks, the woman that manages new students. Student ambassadors help make new students feel more at home. Making one new friend can make it easier to make other friends and become a big part in the Owl community.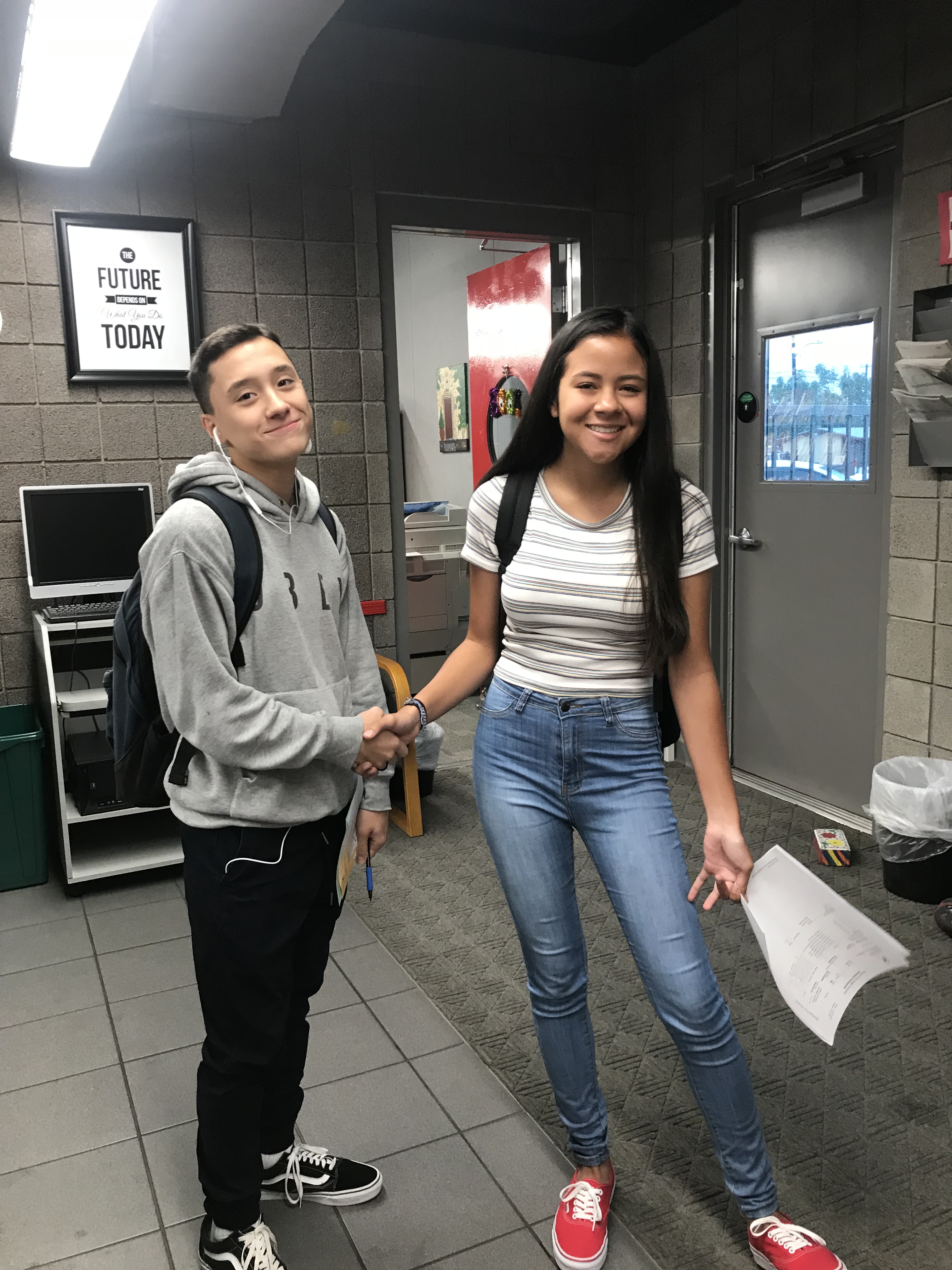 "Students get overwhelmed by our campus. It helps to have someone show you around," Mrs Sparks said. This campus is more spread out than other campuses and it can get confusing to try and find your way around on your own. It could be frustrating trying to find your class and always walk in late.
There are so many different personalities and hobbies with students at Agua Fria High School and in new students joining our community. Good candidates for student ambassador include those who would get along and have the same interest as the new students so it is easier on that person to open up.
For example if we have got the pleasure of getting a new student and they enjoy playing basketball, then we could possibly pair this student with a Agua Fria basketball player giving them something to talk about. This new student could make a new friend plus also get know about our basketball program.
Kaylie Langtry, a senior at Agua Fria, has been an ambassador for 2 years. Kaylie has shown 10 or more people around Agua Fria. She said she enjoys "meeting new people seeing how everyone is different."  Kaylie really loves being a student ambassador and encourages anyone to join.
Agua Fria gains over 150 new students every year. That is so many different types of people. That is why we need people from every single grade to join in as an Agua Fria student ambassador. There are over 400 students in each grade. All we ask is that we gain 40 new students to join in and become student ambassadors.
If you want to join then all you have to do is go to the guidance counselor's office and ask Mrs. Sparks for a form. The only requirement would be that you have average grades.
We need your help so go now to the guidance counselor's office and get yourself a form!