Most Memorable Moments With Amanda Moreno
By: Kaylie Langtry and Kyla Heller
OwlFeed Journalists
Amanda Moreno was as many would call her a spunky and unpredictable person, but was someone who cared deeply for others around her. Amanda knew many students from different schools as well as teachers, and they have agreed to share their favorite moments with Amanda.
Angel Baeza, a senior at Youngker High School, shared that, "Amanda was an outstanding individual. During lunch time, we were waiting to get nachos and the lunch lady went to go and get more cheese so we were all left waiting until Amanda went behind the booth and served all the other students."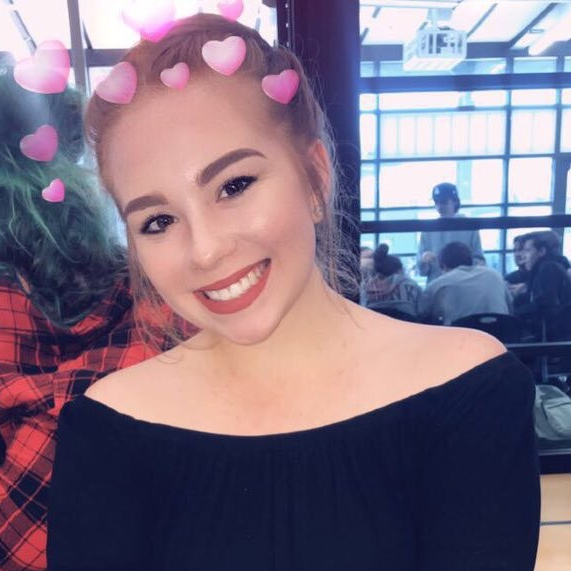 Best friend Kelly Alward said, "There are way too many memories with her it's hard to choose one, but my favorite thing she would always do is dance." As Kelly was sifting through videos of Amanda dancing, she said, "It was always bad but she did not care at all."
Not only did Amanda affect students' lives, she touched teachers' hearts. She had a personality that everyone would love, even her teachers. Mrs. Heffington was Amanda's advisory teacher, and remembers Amanda would always "swing open the library doors and stomp up the stairs yelling 'FERN!!!' Though it was annoying at times to say the least. I will miss her doing that. You knew she was coming and made such a grand entrance."
Amanda always had a fiery side to her, but she cared for the well-being of others. "It meant the world to me that she would come to me and ask my advice on things and she really listened and cared how I thought," Mrs. Fern said. "Amanda checked on me everyday to make sure I was doing good and you knew she truly cared."
There is a Celebration of Life ceremony on October 7th at 2pm at West Resthaven Funeral Home, 6450 W Northern ave Glendale, Arizona 85301. Immediately after the Celebration of Life will be a gathering at 14145 Palm Valley Blvd, Goodyear AZ 65393. The attire will be semi-formal/nice casual, but Amanda would not want people to wear all black, as this is a celebration of her life and brighter colors would be more fitting. Her favorite color was red if anyone wants to wear that color or bring flowers of that color.
Amanda's family would greatly appreciate for everyone to come who loved Amanda and to just show support, as this time is hard for everyone. Remember that grieving is a part of the healing process and it is natural to not be okay, reach out to family members, friends, and counselors if you need someone to talk to. No one should have to go through this alone.