OwlFeed's Tribute to Amanda Moreno
By: OwlFeed Staff
The Agua Fria community lost one of its best and brightest last week with the passing of Amanda Moreno. Amanda was a big part of our class and her energy and passion spread to all of us. Each member of the class was offered the opportunity to write a brief tribute to Amanda to honor what she meant to us as a fellow journalist and friend.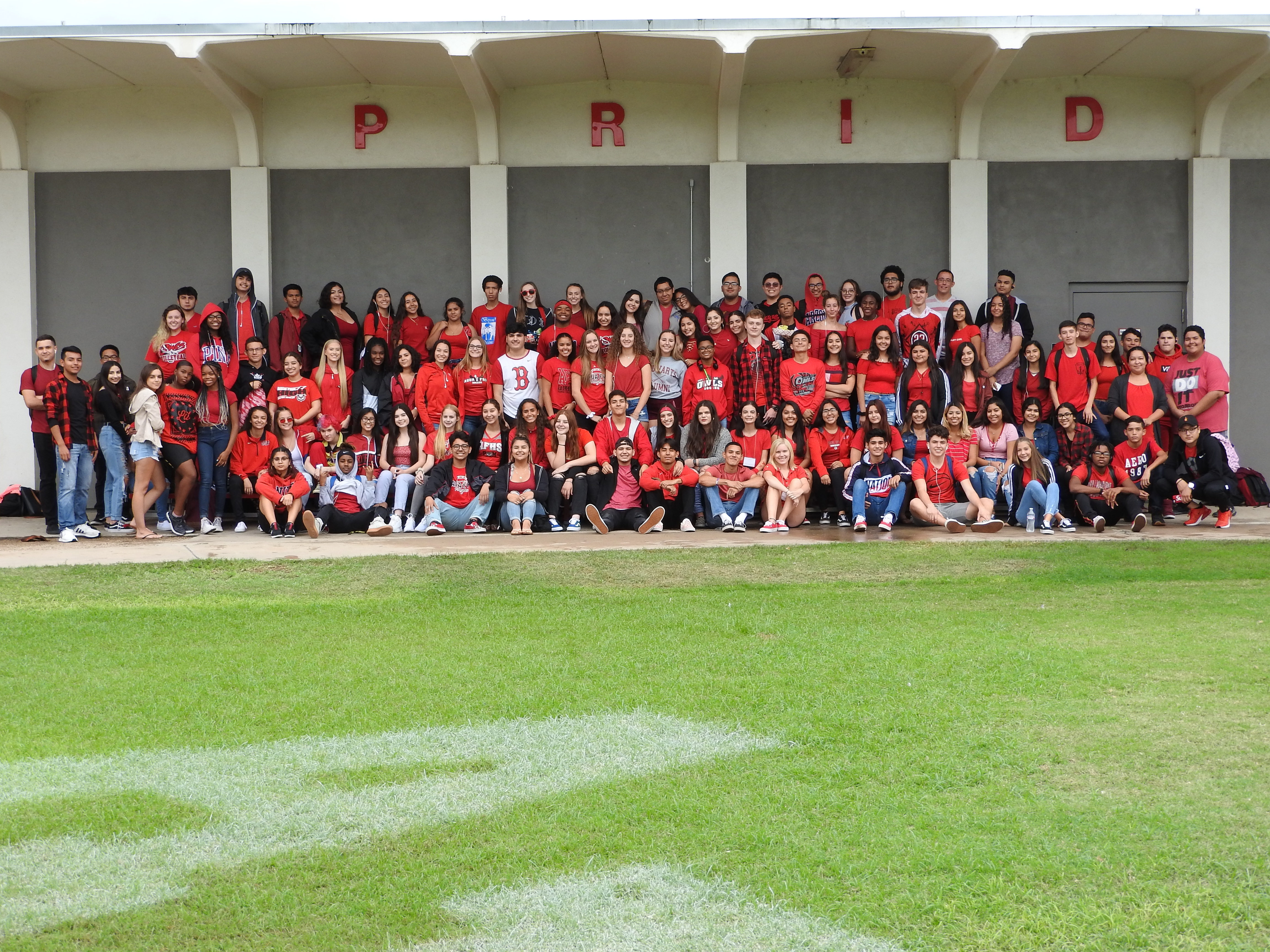 It is difficult to navigate the language that would appropriately embody the loss our school community is feeling, but Amanda deserves to be known for the person she was, and not just the tragedy that took her away from us.
Amanda had a beautiful light within her. You did not have to be her close friend in order to feel the positivity she lead life with. In all of our journalism meetings, she was always ecstatic to write about any subject matter that was thrown at her. Regardless of what the subject was, or as seemingly insignificant one might have thought the subject was, she always wrote with patience, excitement, and grace.
Amanda chose to find happiness in the small things; I think we should all live life the way she did.
We miss you Amanda.
-Zianney Arellano
A week has passed since a really good friend of mine died, it's all still so surreal and I don't know how to move on. Death is inevitable, we are aware that everyone around us is going to die one day, yet knowing this we all still implode in our emotions. I still can't wrap my head around the idea that she will no longer be here sitting next to me in class, or that we will no longer share a bag of chips to eat in class, or that she will no longer tell me how her day was working at Chipotle.
-Ulysses Altamirano
Although I didn't know you too well, I saw the form of an old friend in your presence. The same sense of familiarity of a close friend of mine whom unfortunately met with the same fate. It was nice having that reminder of happiness from the past and I thank you for it. With your death, I shall mourn, I shall cry, but most importantly I shall remain inspired, inspired with the motivation to carry on the legacy you have left with me and our fellow Owls. I hope your soul may carry on to a better place and allow you to rest easy.
Forever in my memory,
-Santos J. Garcia
Amanda Moreno there could be many things that I can say about her. That she was a caring sister, a loving daughter and a incredible friend. She was always so devoted to succeed in life. She worked so hard to get what she wanted. I remember she used come in advisory everyday saying "I'm making this money". Although Amanda had a short life she really did live it to the fullest as much as she could. One day she came up to me and my friend asking if we wanted to ditch and go eat waffle house with her but I said no because I thought it wasn't worth it but now looking back I wish i would of just went. Just for her.. She was such a warm hearted person. She would always tell everyone to just go for it. She brought many people together again. I love you Amanda. Thank you for being such a great friend.
-Raeann Orona
Even if I've never talked to Amanda or knew her personally, it pains me to hear the recent news of her passing. I'm sure she was very loved and admired as a person, and it's unfortunate that I never got to know her. I remember going to middle school with her. I regarded her as solely a schoolmate, but this event prompted some emotions I hadn't experienced since last year when I lost my grandpa. It's evident that no matter how well we know a person, their death impacts us greatly. Just the fact that I saw her in class last Thursday shook me to my core. I haven't been able to stop thinking about this tragedy or reading the news article about the accident. At least the guy who caused the crash got arrested, so some justice did come out of this. I've learned a lot about the devastating effects of losing a loved one and feel great empathy for whoever knew Amanda on a personal level. My condolences go out to her friends and family. May she rest easy and fly high.
-Miranda Cavada
I was Amanda's editor, we were not friends, but I wish we were. I remember her at the News budget meetings, so passionate for what she wanted to write. A few days before she passed away, we were in our budget meeting and she said she wanted to write about Grizzly Bear protections, she laughed with some News writers about how she wanted to hug them so much. Two weeks before, she wrote about Police Brutality, and she talked to me about it, her passion for writing showed in the way she talked. She was so sweet to everyone and I wish I was able to know her more. Rest in Peace amazing Amanda.
-Lauren Mitchell
¨Someday you will face your own mortality. At that moment,I hope you see that your life has been well led,that you hold no regrets,and that you loved well. On that day, I hope that for you, it has become a good day to die.¨ (Lee Lipsenthal, 'Enjoy Every Sandwich')
-Matthew Willarch
Amanda was an amazing person. She helped so many people, she made so many people smile. Amanda played by her own rules, and she was always hungry.
-Alex Fikes
We will always have Sampson.
-Hayley Baker
Amanda Moreno was a rare type of person who legitimately did not care what other people thought of her. That made her nice, and not just the fake type of nice that a lot of popular kids pretend to be, but honestly and sincerely kind to people who often really needed it.
Amanda talked me out of self-harm in 8th grade. The preppy girls in my PE class had told me to kill myself, and I had hidden under the bleachers. She found me and talked to me, and made sure I was okay. She told me that I was important, and she spent the rest of the period talking to me and dragged me out to play volleyball. I had had a plan, and she told me to forget everything about it because I mattered.
She got a lot of crap for talking to me. People didn't like me, but she didn't care what they thought. She checked up on me every day after that, making sure I felt better. I hadn't seen her in three years, throughout high school, and sure enough, the first day this year, she asked me how I was and made sure I was feeling okay.
There aren't enough people like her in this world, who are so willing to help people out, and not care what people think of them after. Amanda's generosity did not stop at the socially inept kids who cried during school. She talked to the weird kids. Sat with the kids who ate by themselves. Hung out with people who had no friends. Her life impacted so many people because she refused to let other people's opinions on people dictate her life, and her kindness. She didn't tolerate bullying, she tolerated people, and that's something so important that we don't see enough of today.
-Anonymous
If there is one thing I have learned during this tragic event, it's to not judge a book by a cover. Amanda was someone that I was intimidated by, and after hearing the stories I have heard, I quickly came to the conclusion that I was wrong. After hearing so many uplifting stories, and funny stories, I found out that Amanda was one of the many sweetheart students that Agua Fria High School has to offer. Amanda's example to me will be something that I will never forget. It is because of Amanda, and people like her that some of my friends are still on this Earth today. It is because of people like Amanda that I still have siblings on this Earth today. I am and always will be thankful for Amanda's example to me.
-Anonymous
Nothing could have prepared me for the morning of Friday Sept. 28. Losing a student is a teacher's worst nightmare. Amanda had a wisdom beyond her 17 years, almost like she seemed to have something figured out that the rest of us didn't. In my conversations with students, staff, family and friends this week, I have been able to process this tragic event as best I could and to mourn the passing of one of the brightest lights we had on this campus.
Through this, I've never been prouder to be an Owl: the love, care and unity this campus showed in light of that horrific day has been truly inspiring. Our journalism class will carry Amanda with us forever and she will continue to teach us lessons, even in her absence. Death often sharpens our focus on the important things in life. My only wish is that we do not need reminders like these to treat one another with kindness and to cherish every moment we all get to spend together. Amanda, we will miss you always.
-Mr. Jovanelly