By: Bryan Cornelio
Owlfeed Journalist
With social standards on constant shifts, individuals who have made controversial statements in the past have been persecuted and crucified over less up-to-date comments. Many careers have been dismantled over small tweets that didn't stand the test of time. Previous Marvel director James Gunn being a prime example of this tragic trend.
With the rise of the #MeToo movement and organizations of that sort, celebrities have been on a tight radar from the public. Many individuals have been data mining tweets and old social media posts in an attempt to put influencers on blast.
This has been a recurring problem for public influencers and popular celebrities.
Careers have been terminated as of recent due to poorly executed and/or inappropriate jokes. This will be a persistent pattern if the public continues to hold this outlook over certain personalities within the community.
"Political correctness is something that society values highly, although in my eyes people are different and aren't who they were years ago," Agua Fria student Matthew Willarch said. "I believe people change over time and typically become victims of their past selves."
Willarch believes that offensive jokes and statements should not be held over a person's head for the fact that, generations change, humour evolves, and tolerance in satirical statements have long fluctuated.
Although it's true that the overall effects of one's online statements shouldn't be a dictator of an individual's career lifespan, there should definitely be a line drawn.
Verrado Student Zach Tassin addresses his opinion on the matter. "Yeah, it's true that there shouldn't be such major repercussions over a small thing like an offensive joke, it should also be clearly mentioned that there are consequences to one's tweets." He also said, "Things that brought upon genuine hate targeting specific individuals should be one of the lines drawn, threats, rape and other things should be factors that hold significant value over a person's head."
Tassin thinks that there should be certain limitations in which people need to be held accountable and get severe consequences from. He believes that there's action needed to be taken, especially towards those with such significant influence over the public.
Society looks up to celebrities as role models. Depending on how how the tweets affects others, then there should be consequences.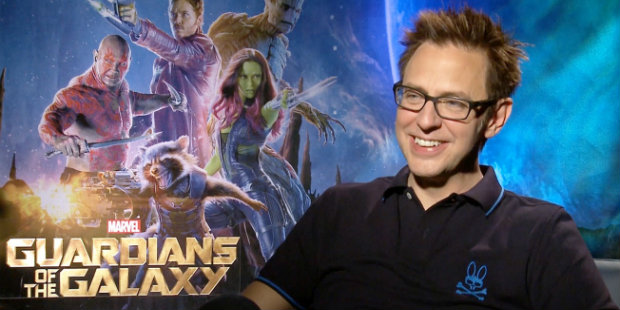 James Gunn, a hollywood director known for the Guardians of the Galaxy series, was recently fired because of past tweets. The actress Selma addresses this in an article from HollyWoodReporter."..if people are punished despite changing, then what does that teach people about owning up to mistakes and evolving?" She and many of Gunn's previous co-workers have provided continuous support expressing how Gunn has changed.
Gunn stated, "Regardless of how much time has passed, I understand and accept the business decisions taken today. Even these many years later, I take full responsibility for the way I conducted myself then. All I can do now, beyond offering my sincere and heartfelt regret, is to be the best human being I can be: accepting, understanding, committed to equality, and far more thoughtful about my public statements and my obligations to our public discourse."
Gunn holds full responsibility over his actions and proceeds to accept the fact that he was terminated for a reason. He expresses how he feels for the people's opinions and conveys his dismay over how he was years ago.  
In terms of his previous behavior, it might have been acceptable in the past but it isn't today. Because of this, the individual that stands today should be how the person is judged.
So overall we should be a little more considerate over how times have changed, and how political correctness has changed as well. Time passing shouldn't be an excuse for an individual and their wrongs, but at the same time we should weigh the individual's current changes and merit. And from this we can deem the appropriate punishment.