Teen Chef Flynn McGarry Opens First Restaurant
By: Angelina Cordova
OwlFeed Journalist
Flynn Mcgarry is a teen chef that just recently opened up his own restaurant in Manhattan, NY at only 19 years old. He has been obsessed with the idea of cooking and becoming a chef ever since he was a young boy.
Flynn's love of cooking grew from frustration of his eating habits, as his family constantly had takeout for dinner. He taught himself cooking skills from reading cook books, food blogs and watching youtube videos. His parents supported his dreams and did whatever they could to help make them a reality. When he first started to get into cooking they built him a kitchen in his room to practice. And when he started seventh grade they began homeschooling him so he can focus more on cooking.
Everything he started began in his mothers dining room where paying customers would come to try his tasting menus at only 11 years old. It was his own supper club and he named it Eureka, after the street he lived on. He was also working at restaurants in L.A at the time but he thought he could explore more ideas and come up with new things if he practiced at home. At 15 he was on the cover of The New York Times magazine where they talked about his accomplishments and how he was able to reach his goals.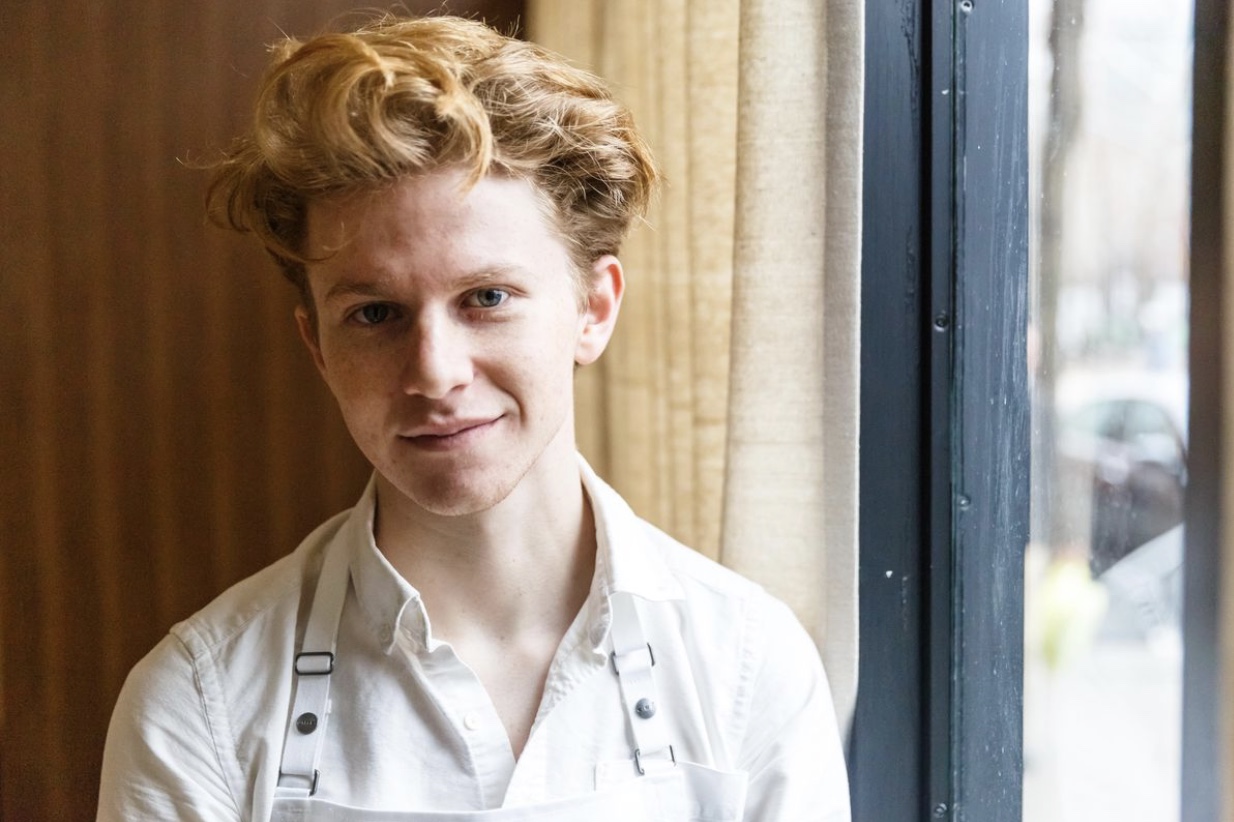 A year later got his own pop-up restaurant (temporary), in NYC, he was officially a professional chef. His pop-up restaurant was a success. He is now 19 and finally got to open up his own restaurant in Manhattan, NY. His restaurant is called Gem and it will be officially open in February. Flynn charges up to $155 for an eight to ten course meal per person.
He tried his best to give his new restaurant a homey feel. He broke up his restaurant into two sections, the "living room" and the "dining room". The living room will be an all day coffee shop and cafe and the dining room will be no different than a dining room, like if you were eating dinner with your family. There is a schedule Flynn would like his guest to follow. He wants them to start in the living room with champagne and appetizers, after they would go to the kitchen to watch Flynn cook for them and after the guests will go to the dining room to end it all with a huge feast.
Flynn Mcgarry has achieved so many things at such a young age, becoming a professional chef and owning his own restaurant at the age of 19 is truly an amazing accomplishment .