What Went Wrong with 'The Walking Dead'
By: David Menendez
OwlFeed Journalist
At one point, The Walking Dead was one of  the top of television series with almost almost 15 million viewers per episodes and everyone was talking about the show.
One of the reasons the show isn't the same as before is because the coolest characters don't stay for a long time or with some characters they don't want to remove just get put in useless situations that really doesn't fit their character at all. For example Morgan hasn't been used enough like fans know he can be.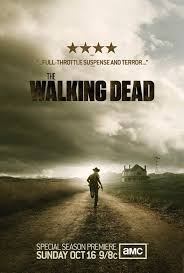 The writers of the show rely what too much on it's main character Rick. Since he was the hero since the first episode, you might be thinking he's supposed to be this way But this actually hurts because all of the characters personal growth always ties in with Rick and how he can only solve the problem nobody else, which brings me to my next reason.
For seasons 7 and 8 there was way too much Negan. These two seasons were all about the dynamic of Negan how he was like and unlike a hero and how he was the big bad and how nothing could stop him and his crew. It was a little bit too much screen time that could have been used for other characters like Daryl.
A lot of people would agree that the show would always be talking and talking and talking. This isn't at all unique to the Walking Dead but it is still a bad attribute to have for the show. Like two characters having an argument from two different viewpoints. The conversation will just drag on and at the end of the episode viewers will notice they were standing around and doing nothing. This is how most of the boring conversations go, they're all the same.  The only time they aren't boring is when its a conversation that will effect the show.
The show has too much faithfulness to the comics. While The Walking Dead has used some details from the comics and tweaked it like who dies, which adds new heroes or villains. The large story arcs have been more or less the same things like the prison, the governor, Alexandria, the saviors.
All of that is copy and paste. This puts fans who have also read the comics in a bad spot because they have already read what is going to happen in the show.