Do Students Feel Safe at School?
By: Angela Macias & Elijah M. Carson
OwlFeed Journalists
School is the place we go to learn—about math, science, English, history, and what to do in an emergency. We do this in order to feel safer at school. However, school safety has become an issue at Agua Fria High School lately, since the gun scare that happened recently at Mesa High School.
Recently at Mesa High School, two teenage boys had threatened and blackmailed a girl by gunpoint. It was reported the gun was at the school on Friday and on through the weekend, up until when the girl reported the gun on Monday. The girl was safe and the principal sent a letter home, but parents were more concerned about how the gun was brought onto the campus in the first place. After hearing this news, parents and students could have some concerns for their own environment.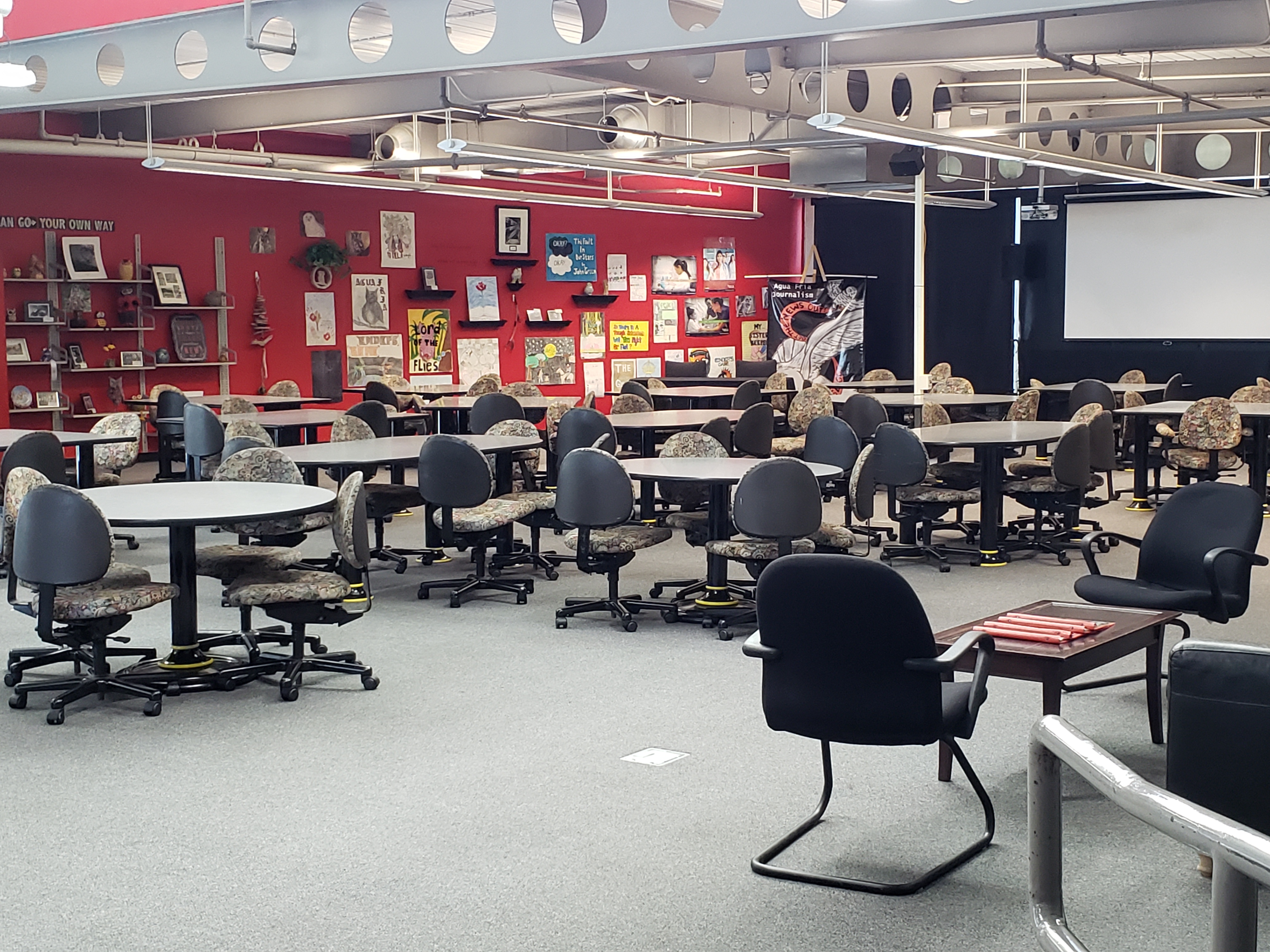 Santos Garcia mentioned that the school, for him, is a safe environment. "People treat me as if I'm one of their own, like a genuine friend. I feel genuinely connected and assured here at Agua Fria," said Santos Garcia.
Santos, who has attended Agua Fria all four years, has always felt connected here at Agua Fria. He feels that communication is a big part in feeling safe and being safe. "If we were to have each other interact more amongst each other as strangers then we can get this sense of familiarity," said Santos Garcia.
Schools have changed over the past years, and have gotten more attention lately for their tragedies. "Threat perception is at a new level. Gun violence in schools is almost a daily occurrence. Cyberbullying and social media shaming are affecting our children in more ways than we can fully understand," mentioned Pat Bhava in Pikmykid, a school safety website.
With all these challenges facing schools, it's almost become unclear how to go about changing the viewpoint of some students. How can we assure students that a school is a safe place?
"We make an intentional effort to connect with our students," said Mr. Molina, principal of Agua Fria. He feels that the first steps should be getting to know who your students are, even trying to remember their names is important. It's incredibly important that students "see you see them," said Mr. Molina, because it is letting students feel that they matter and that they aren't just a face in a crowd. It helps students feel more welcomed and significant.
But he also recognizes the difficulties in high school. "The more people you have in a small space, the tougher it is," said Mr. Molina. It's never easy to have a giant group of people in one area and expect it to be completely peaceful."
Each student comes with instructions. We all work a different way. We all see things a different way and we all react a different way. The best solution to this is to just "be human with other humans," said Mr. Molina, by giving them respect and having an understanding of who they are. Communicating the right way is key.
"We recognize that tragedies are gonna come, we can't stop that. But by going through these steps on how to become better as students and staff, it becomes better," said Mr. Molina. Communication and taking the first step as students, we could also make a difference in the school community.
In the end, students have to protect everyone, including themselves, but also put their trust in the security guards, teachers, and the rest of the staff here at Agua Fria. However, if there is a weapon at school, don't watch the process, but report the incident to a teacher, because no one wants to be at the end of a deadly threat.