Candidate Dr. Hiral Tipirneni Visits AFHS Before Midterms
By: Zianney Arellano
OwlFeed Journalist
Dr. Hiral Tipirneni is not waiting for others to make change. The 8th Congressional Democratic Candidate, who paid Agua Fria a visit this last Thursday, plans to constitute the change she believes our nation needs.
Dr. Tipirneni visited Agua Fria during EOT on November 1st, in order to discuss her candidacy, and answer questions students had prepared days before. She and her Republican opponent Debbie Lesko, will be competing to represent the 8th Congressional on November 6th.
Tipirneni has continuously expressed her gratitude for having had lived the American Dream herself. Being an immigrant from India has only ever driven her to work harder to build the life her parents had always envisioned for her.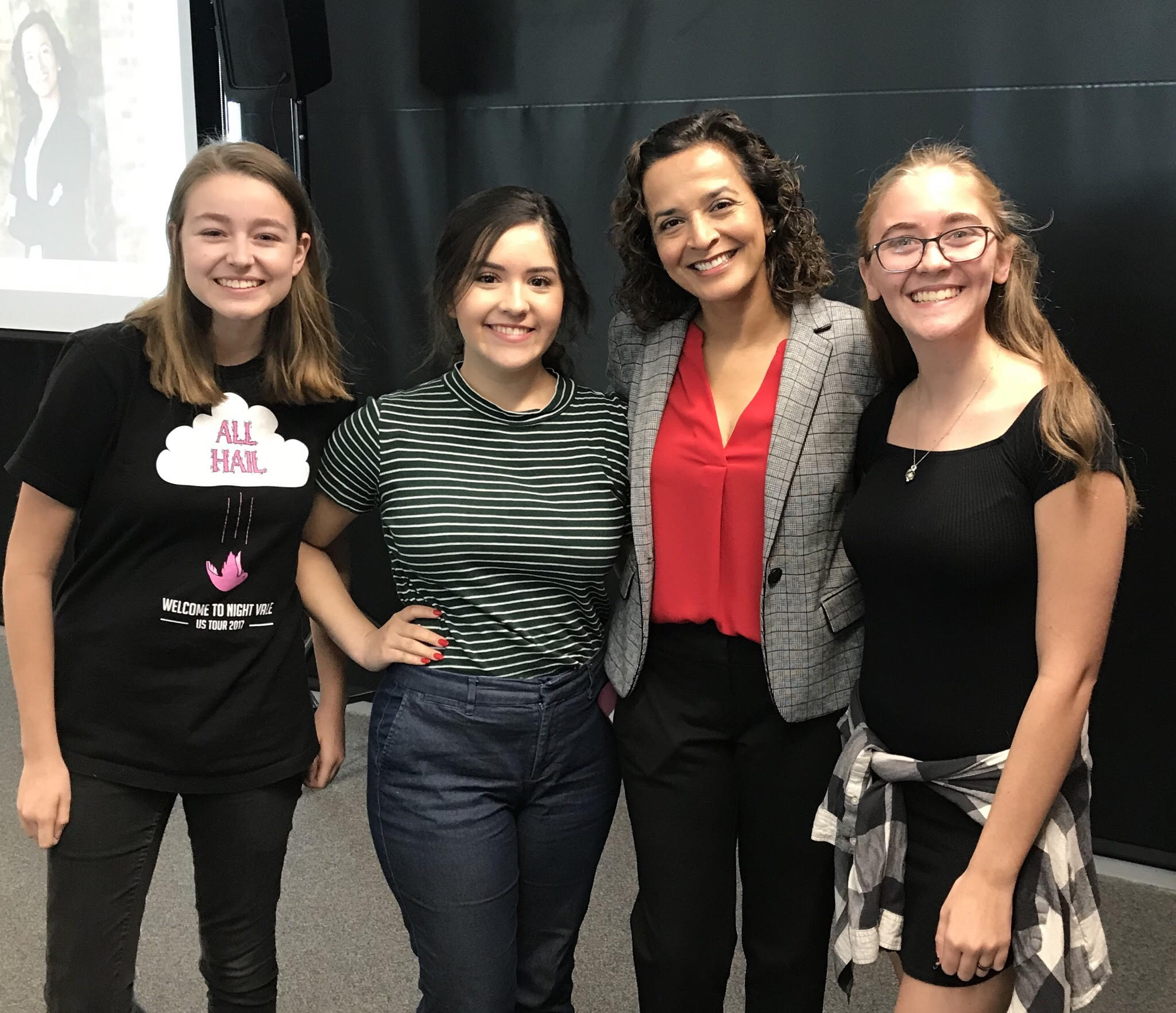 She went on to earn her Doctor of Medicine degree from Northeast Ohio Medical University, where she would eventually meet her husband, Kishore Tipirneni. Following graduation from medical school, she became the chief resident of the University of Michigan Health System Emergency Department, then later became a part of the Board of Directors of Maricopa Health Foundation. Tipirneni has since dedicated her career to making healthcare more accessible to the public, because health is an issue of "When, not if."
Tipirneni discussed a variety of different topics throughout the student led session.
Student Sydnee Messerschmidt asked Dr. Tipirneni about her opinions on gay and transgender rights. Tipirneni, being a parent of an LGBT teen, is "a strong ally of the community". She stresses that she "believes in equality across the board" and regardless of what setting an LGBT individual resides in, our nation must make collective efforts in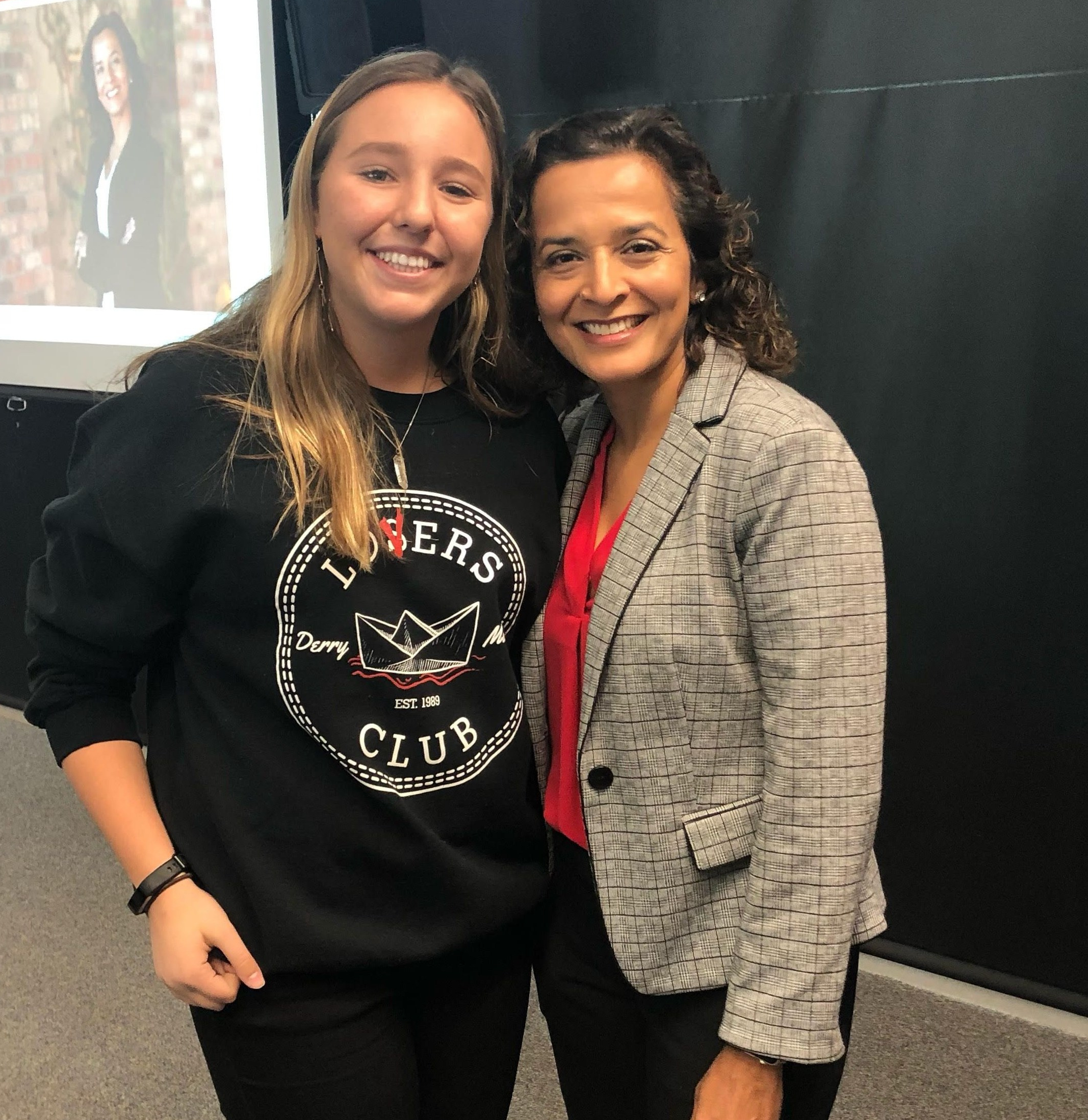 order to ensure that "that everybody is safe, protected, and the that their rights are not violated."
I asked Dr. Tipirneni to expand on how her experiences as an immigrant had shaped her stance on immigration reform.
"This country has been built on the backs of immigrants," she said. "Nearly all of us can trace our families back to when they were immigrants – that is the beauty of the fabric of our country." That is the idea in which our country was built, and Dr. Tipirneni believes we should do everything in our power to keep it that way.
"Let's be clear that the vast majority of people that come here, come here to seek a better life, to give something back. There is no reason we cannot have a compassionate, thoughtful, and smart immigration reform policy." Tipirneni will always advocate for those that wish to establish a better life for themselves in our country.
"I will always encourage the pursuit of the American Dream for others. I am grateful I received that opportunity," she said.
Tipirneni ended the session with a quote from Margaret Mead that would remind us that we have a greater voice than we often believe.  
"Never doubt that a small group of thoughtful, committed citizens can change the world; indeed, it's the only thing that ever has."