Teachers Running For Senate
By: Lauren Mitchell
OwlFeed Journalist
From the classroom to congress, teachers across the nation are stepping up to join congress and other government positions to represent teachers and students in politics. After the RedForEd rally's last spring, many teachers realized that they need to run for office to really show lawmakers what is needed in classrooms.
According to National Education Association, around 1,500 teachers are running for elected offices this year all across the country, this is the record number for teachers running for elected offices at once. Most of them are women, a little over a thousand are running as Democrats, while the other 450 are running as republicans, but regardless they are all fighting for education funding.
"We fully expect those numbers… to go up as we head down the stretch," said a union member to Huffington Post.  In the RedForEd movements that happened in Kentucky, West Virginia, Oklahoma, and Arizona, more teachers realized they needed to fight more for more teacher-pay and classroom funding.
According to AZfamily.com, at least 20 teachers are running for seats in the Arizona legislature. "Our elected leaders have failed to fund our schools for a decade or more. We have to stand up for our children and colleagues and classrooms," said Jennifer Samuels, an English teacher in the Paradise Valley Unified School District, to AZfamily.com.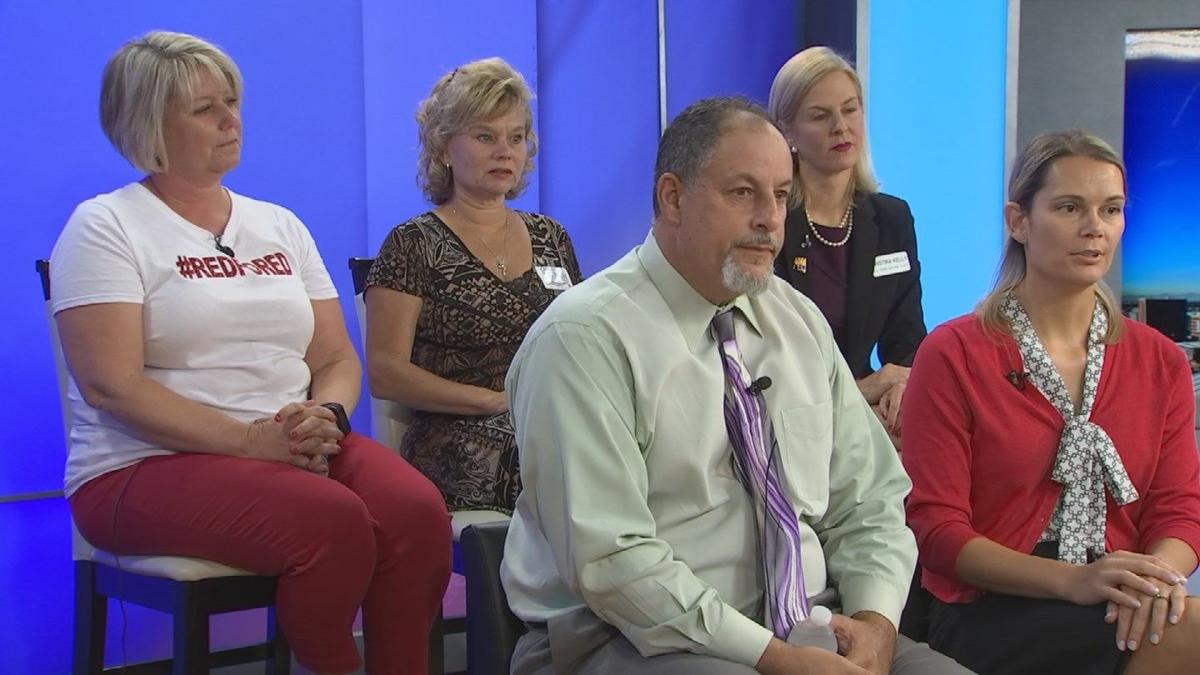 Arizona's 2016 teacher of the year, Christine Marsh, is running for Arizona State Senator. Noting that Arizona ranks 49th in High School teacher pay, and 50th for Elementary School pay, Marsh said to WeAreTeachers.com, "I've seen the impact systematic cuts to education have had on teachers and students. We lose a lot of teachers because of that, including really good ones who leave the profession and go do something that's more lucrative, so they can sustain a family."
During the RedForEd movement there were some arguments saying teachers were being greedy wanting more money in their salaries and in their schools. "Teachers are not doing this for teachers," said Krysten Dybvig-Pawelko, an ASU professor. "Teachers are doing this for their students and I think we've lost sight of that a little bit, but that's why teachers are in the race because ultimately, that's where their heart lies."
Victories for these teachers this November will change the debates over public education on state and local levels. This amount of teachers in politics is believed to not only make more people realize public issues as a key issue, but it will push more candidates that are running to want education reform as well.
There are many current and retired teachers who are running for Arizona State Legislature, so when it comes to voting this November, look for those teachers and consider voting for them and the reforms in schools.