Actors' Dedication Shines in Production of Fools
By: Elijah M. Carson
OwlFeed Journalist
In the last full week of October, the school's adaption of Fools was first shown in front of everyone. After a month of practicing and rehearsals, the players were finally ready to show the school what they had in store.
As the date got closer, the cast continued to get more excited and eager to perform their hearts out. Since the audience can't always know the kinks to a good production, this reporter-actor wants to get the audience some information on the inside.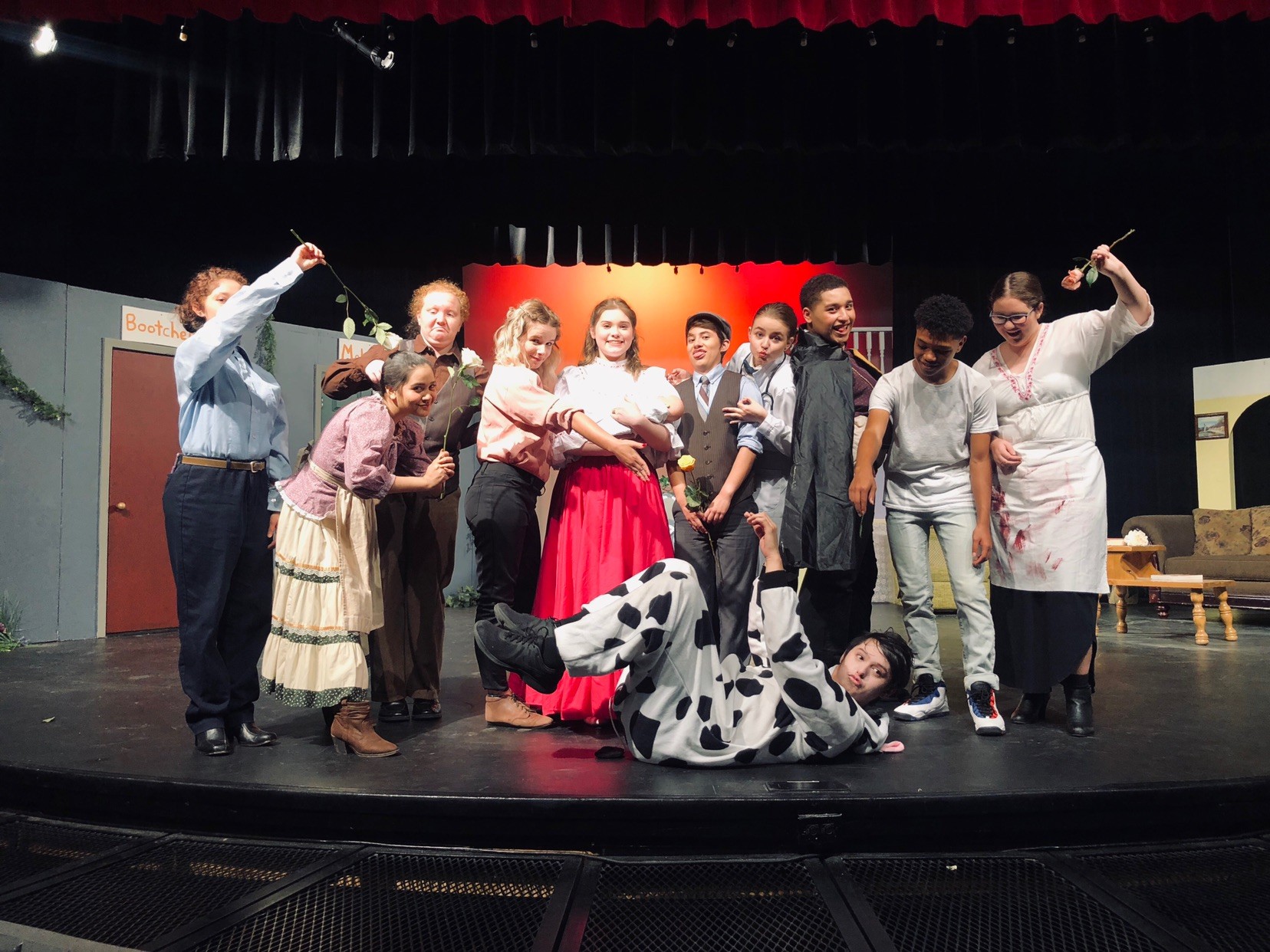 Emma Parry, an actress on Fools, was interviewed to get her opinion on how amazing this show is. She plays Dr. Zubritsky, a normally male character turned female in this production as a director's choice, which Emma finds, "…creative and fun for her…" because her character has issues with her intelligence like everyone else, but has to sound smart in order for people to believe her.
She feels things are going great; however, there were some problems with the cast as a whole, but they decided to work it out and try to have fun so the show could be great. She was proud of Fools because of the hard work, dedication, and money put into it, and also because the show was hilarious and enjoyable for all with its humor.
Alyssa Velasquez, another important member for her work as stage manager in the play, writes the blocking, instruction, and tasks that the director gives and helps run the show. She feels that rehearsals that have been great and loves seeing that the actors have been doing better with their lines and characters since the beginning and how fun it is to compare them to day 1.
She felt people would enjoy it because not only is it a comedy, it's fun to see people you know perform their hearts out. Since everyone actually did put their hearts into this, we want for everyone to see this and experience a whole lot of fun.
Fools was a whole experience for this reporter as well. This was an amazing experience as a whole and we as a theater community would love to see everyone watch it and have as much fun as us.