Homecoming Court Royalty: The Winners
By: Corissa Kellenberger
OwlFeed Journalist
Every year at Agua Fria there is a tradition where a few students from each grade run to win royalty of their class. These outgoing students pick someone of the opposite gender to run with them whether as a couple or as friends. Homecoming royalty was officially decided on October 19th of 2018.
The freshmen, sophomores, and juniors all got the news during our very thrilling homecoming assembly. Our seniors were decided at our last football game of the season. These are the 4 girls and the 4 boys that one homecoming royalty from each grade.
Freshmen-
Stephanie Carracci and Matthew Manola have just started their high school experience and they already made lifelong memories. These two freshmen said they will most likely try next year for homecoming royalty. They are really excited for their next years to come and staying involved in school activities.
Sophomores-
Out of the many sophomores that ran for homecoming royalty Matthew Rives and Nadia Sena ended up being Dutch and Dutchess. This couple had a feeling they were going to win from the beginning. Being a key player on the jv football team and very popular Matthew Rives had the football teams votes. While the very sweet and popular Nadia Sena is very liked around school. This couple had went the extra mile just to win making up rubber bands that the whole sophomore class wanted.
Juniors-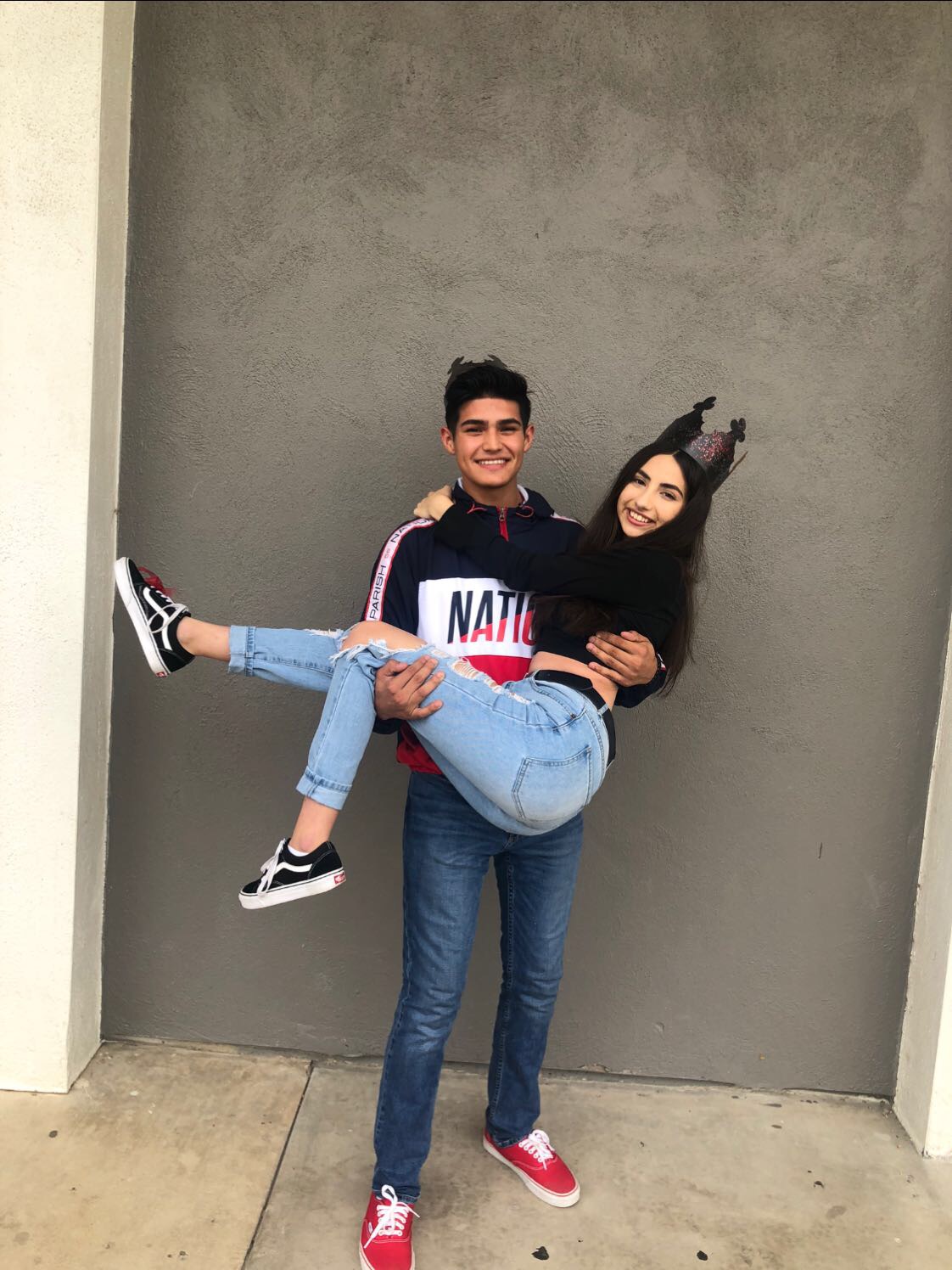 Angel Padilla and Cienna Cortez were both very shocked at the news that they were chosen to be homecoming Prince and Princess. Angel Padilla said, "I didn't think I was going to win especially because of the fact that I was going against all Varsity football players." Angel Padilla said that he doesn't plan on running for homecoming king next year but that winning prince is something he is going to remember till the day he dies.
Seniors-
The winners of homecoming King and Queen were Lily Ruiz and Anthony Morfin, our seniors thought it was very unexpected that they won King and Queen. "I felt on top of the world! I wanted to win since my Freshman year. I was so happy that all my hard work paid off," said the very sweet Lily Ruiz.
As some of the other senior class doubted her telling her that she wasn't going to win, this didn't cause Lily to give up. Her persistence and drive is what helped her win homecoming Queen. After she got her crown and sash she hung it immediately up in her room. Lily is very proud of not only herself but her friend that she ran with Anthony Morfin who won Homecoming King.