Mac Demarco's Progression Through His Albums
By: Jaeden Andrade
OwlFeed Media Editor
          Mac Demarco, an Indie Rock Icon, has been quoted saying "I'll have music soon, I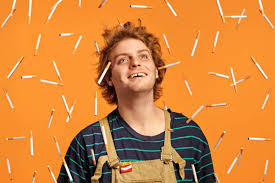 don't know what it'll be like." That was back in May, so you would probably assume that I'm getting a little bit impatient at this point.
Earlier this year he released a single titled "Honey Moon", but we have yet to receive news about a new album.
To hold myself off for longer, I went through his already large discography and listened through all 4 of his albums and then noticed his overall progression through his albums.
 2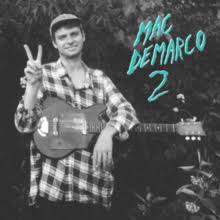 '2' is the second release Mac Demarco had in 2012, following his EP Rock and Roll Night Club. '2' acts as a breezy, fun-loving playlist full of singles with twangy and sweet guitar leads opposed to a full album.
The aforementioned fun-loving album provides us with great songs such as "Ode to Viceroy" and one of his most famous songs "My Kind of Woman", which serenades the listener with a haunting chorus,
"You're my, my, my, my kind of woman."
'2' also provides us with some lackluster songs like 'Boe Zaah", which serves as more of an instrumental for a folk song.
Salad Days
Mac Demarco's 2014 sophomore album hits the nail on the head again with Salad Days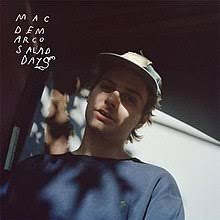 . However, the nail seems to have been put into the same hole as Mac develops somewhat of a homogenous sound, which makes the album feel like a continuation of '2'.
However Salad Days also provides us with Mac's true breakout song, 'Chamber of Reflection', that hits us with dreamy vocals and a smooth tempo which serves as a sleeper hit. This song surrounds us with his belief that his girlfriend could find someone better and leave him to be alone.
As previously mentioned, this album is a return to form for Mac but it does show that he is taking his music much more seriously and is getting more personal with his music, discussing his loneliness and how his "salad days are over", meaning that his days of a youth are behind him and now he has to grow up and be an adult.
Another One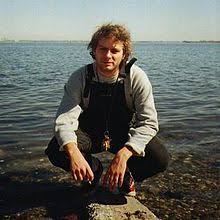 Another One switches up the sound for Mac. This album was released 1 year after 'Salad Days'  and takes a more somber approach to his production. It is also shorter when it comes to tracklist and overall run-time, 8 tracks that stretch out for 24 minutes.
This album is Demarco's attempt at a love album. However, like most of Mac's music, it doesn't do this in the traditional sense. This is a story of one-sided love and watching someone he loves love another, expressed in the titular song "Another One".
Mac still provides us with jangly guitar tunes, though sadder than previous endeavors , reflected by the lyrics and the overall tone of the album.
This is especially shown in the song "Without Me" where Mac asks if she, referring to his girlfriend, "will find love again tomorrow", then expressing how that's fine as long as he knows that she's happy. He ends the chorus with the repetition of the phrase "without me", which adds to what he was feeling with his song "Chamber of Reflection".
Mac ends the album with a nice message for listeners to stop on by his house for a cup of coffee. He ends having found a new signature sound.
This Old Dog
Demarco's most recent album expands on his new sound, which serves as a perfect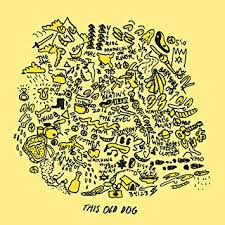 capsule for how personal the album is compared to his other projects.
He continues on his heartbroken wave with "For the First Time" as he opens the song with the lyrics,
"While she's been away
Living day to day has been rough"
He discusses his family on this album in multiple tracks. He describes how he is feeling more like his dad the older he gets as he describes him as "cold and lonely". On the track "Sister", he sends out a heartfelt message saying "Sister, know my heart goes out to you".
Mac's last 2 tracks on the album both serve as overall themes of the album.
"Moonlight on the River" is Mac coming to terms with his father dying of cancer and "His only solace seems to be the fact that 'everybody dies,'" according to Genius.
The final track, "Watching Him Fade Away", shows us Mac's internal conflict on whether or not he should reach out to his dying father even though he left the family when Mac was only 5 years old and struggled with alcoholism and substance abuse.
A surface level observation of Mac Demarco's discography is that his music gets sadder over time, and though it does, I would say that his music gets much more introspective. He goes from a song about cigarettes in "Ode to Viceroy" from 2 to discussing his internal conflict on whether or not he should reach out to his absent dying father on "This Old Dog".
Hopefully Mac continues on this personal journey of his and hopefully hits us with more music soon, whether it be surface level tunes or deep ballads.