AP Night: Why Should You Do AP?
By: Lauren Mitchell
OwlFeed News Editor
Would you rather take one year of a college course in high school for free or spend around $1000 dollars for that same class in college? Some students at Agua Fria have chosen the college course in high school by taking Advanced Placement classes, also known as AP.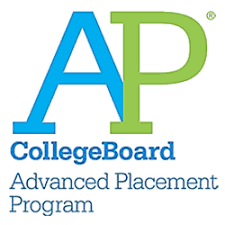 On November 14th, Agua Fria held their 2nd annual AP night, congratulating students who took a rigorous AP class and got a qualifying score on the AP test that happens in May. Afterwards, they had a walk around for students who were thinking of taking AP next year with all the AP teachers showing off why students should take their AP class and asking questions by students.
Oscar Gironi, school counselor who set up AP night for students, saw AP night as very successful. "As long as we had one person, I would find it a success cause we are just trying to educate and inform our students and parents about all the AP options available," Mr. Gironi said. "We had a good showing tonight and I'd definitely say it was a success."
As an AP student, AP night was a great opportunity to see why I should continue taking AP classes next year and showed me what a variety of AP classes that I can take.
Here at Agua Fria, there are so many choices for social studies, science, math, and elective classes that can help you get college credit and give you a higher weighted GPA. Some other benefits of AP is "taking college level work, being exposed to classes that incorporate higher level thinking and analytical skills," said Mr. Gironi. "That way they are better prepared for college and university work."
According to Mr. Gironi, there are over 400 students enrolled in AP classes right now, and the average of AP classes for students is 1.66. Some students may choose to just have one AP class at a time, while some choose to have multiple AP classes on their schedule.
Last year, I took AP World History and this year I decided to take two AP classes, AP US History and AP Language and Composition. In my experience, AP has motivated me to work harder and be prepared for more out of class work like in college.
I would recommend AP to those who work hard and have the time for homework. AP classes can only be passed through putting in hard work, but it is all worth it in the end. Next semester, when it is time to pick classes, talk to your counselor to see if AP is right for you.