Tragic Accident Near School Bus Causes Us to Take a Step Back
By: Corissa Kellenberger
OwlFeed Journalist 
On October 30, 2018, in Indiana, there was a tragic accident that could have been avoided.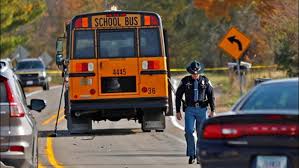 Three young children, a pair of 6-year-old twins, Mason and Xzavier, and their sister, 9-year-old Alivia, were crossing the street with their 11 year old classmate Maverik around 7:15 am on a Tuesday morning. They were getting on their bus when they got ran over by a pick up truck. The 24-year-old driver, Alyssa Shepherd, was going down the main street when she claims that she didn't see the buses flashing lights. Unfortunately, the three siblings, Mason, Xzavier, and Alivia, did not make it. Their classmate Maverik survived the accident but remains in critical condition.
As for Alyssa Shepherd, she has three counts of reckless homicide and a misdemeanor disregarding a stop sign, and causing an injury. She has killed 3 young children that had so much life ahead of them and has severely injured the other.
The parents of Mason, Xzavier, and Alivia are devastated. "[Their father] didn't lose one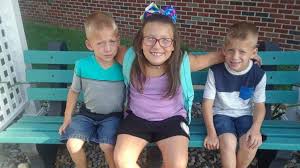 kid. He lost all his kids," the siblings' uncle said, according to ABC news. "How do you tell your little brother it'll get better? You can't. My brother, the most loving man in the world and the best father I've ever known, now is a father to no one."
You would think that an event like this doesn't happen a lot. However, 70% of bus related injuries or murders happen when children are gathering on and off the bus. According to ABC news, they said that there are 83,944 illegal passes a day in 38 states. And 15 million violations over the school year.
In the occasion with Mason, Xzavier, Alivia, and Maverik, the police have now figured out that the school has gained many complaints about how unsafe the bus route is. Now that the accident happened, are schools around the nation finally realizing that they need to have every bus stop be a safe one?
Here at Agua Fria High School over 200 kids ranging from freshmen to seniors take the bus to and from school. Agua Fria should look over all their bus stops and make sure they are safe. Every single student here is valuable and we need to make sure this doesn't happen to a fellow Owl.
For the people who drive themselves to school or home from school be careful about making sure they follow the rules of the road. Make sure you are always aware of your surroundings.