Top 5 Movies to Watch in Theatres During Winter Break
By: David Menendez-Velez
OwlFeed Journalist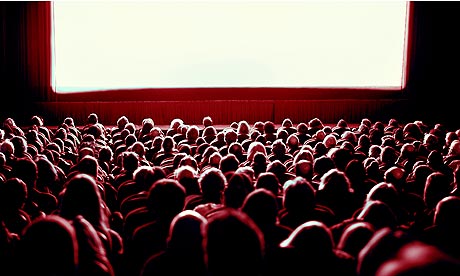 Are you bored over winter break and want to watch a movie? Here are some of the best movies you can watch.
The Grinch
A perfect movie to get you in the holiday spirit, it is a reboot about the one and only Grinch. This one is a completely different version from the book and the previous movie that came out.
One of the major differences is that the movie is narrated by Pharrell Williams, this brings the fresh feeling to the movie and separates it from the previous movie. It was also animated by the people who animated Despicable Me and The Secret Life Of Pets. They make the movie look that much better than it already is.
If you are also a person who doesn't like long movie this is perfect this movie does not push the 90 minute mark.
Creed 2
If you are a fan of the Rocky series you should enjoy the Creed series. Famous boxer Rocky Balboa is now retired but he will help Adonis Creed train for one of the biggest fights of his life.
If you enjoyed the Rocky training montages in the Rocky series you will enjoy this movie a lot. The montages are crazy in this movie and the scenes that have nothing to do with boxing are great as well.
Aquaman
A great movie if you are into superhero movies, this is a movie that has a lot of hype since Aquaman was in Justice League. The movie is about Aquaman finding himself in a surface between the sea and the people of Atlantis. This sounds like a movie filled with a lot of action.
Spider-Man: Into the Spider-Verse
Spider-Man is back on the big screen but this time in a different way. Miles Morales is the main Spider-Man in this movie, but has multiple different people who are also Spider-Man in different universes. It's also an animated movie and not live action which is a first for a major Marvel movie coming to theatres. This movie isn't connected at all with the other marvel movies.
Bumblebee
Bumblebee is a spin off from the Transformer series with the character Bumblebee. It takes places in 1987 years before the Transformer series. It's about discovering Bumblebee in a junkyard and dealing with the fact that he's a Transformer. This movie is different from other Transformer movies because the other characters aren't in the movie it's only about Bumblebee since it's a prequel.