Earth Club Keeps Students In Touch With the Outdoors
By: Angela Macias
OwlFeed Journalist
Earth Club is back and better than ever right here at Agua Fria High School. Earth Club is being held in room K4 every Friday after school until 3:15. The club brings awareness to nature and what's going on in our ecosystem.
This is Mr. Nightingale's first year sponsoring Earth Club and he's excited to share some goals he has for the club. "The sole purpose is to engage students with the outdoors," he said.
He wants students to be aware of the environment and what it offers. "That means absorbing  as much as we can, taking record of things that occur outdoors, and going on day trips and trails in Phoenix," he said.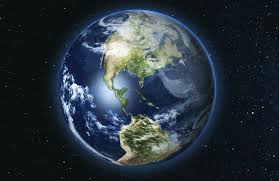 The significant thing about Earth Club is that it's all up to the students to plan and decide  how they want to run the club. It provides students with responsibility and allows them to be creative. It's all left to the leaders.
The club also offers outdoor activities that allow students to really do some hands on work. "I would like to focus on hikes, gardening, and spending one day learning about Phoenix, like a native species and then the next week going to see that species," said Mr. Nightingale. He wants to make sure that not only do we get to experience the outdoors and work with it but also learn about its importance.  
A message that Mr. Nightingale wants to send out about this club is that "Earth Club can send out and share with others is that ecosystems on Earth are changing very quickly and for that reason, we need to stay in touch with our ecosystems as much as we can," he said. "We should recognize the importance of what we have and why we have it."
Everyone is welcome to join. Stop by room K4 for more information.