Fortnite Season 7 Delivers Promised Exciting Future
By: Carlos Johnson
OwlFeed Journalist
With the chaotic Season Six of Fortnite Battle Royale coming to a close, people are anticipating another insane season. And that is most definitely what the Fortnite community got. Fortnite Season Seven recently dropped, and there are many new changes coming into the game.
The first of many changes in this season is, as usual, the new Season 7 Battle Pass. If you purchased the Battle Pass from the previous season, you will get five free tiers as a "Battle Pass Promise." If you want to purchase the Battle Pass, it will cost the usual 950 V-Bucks.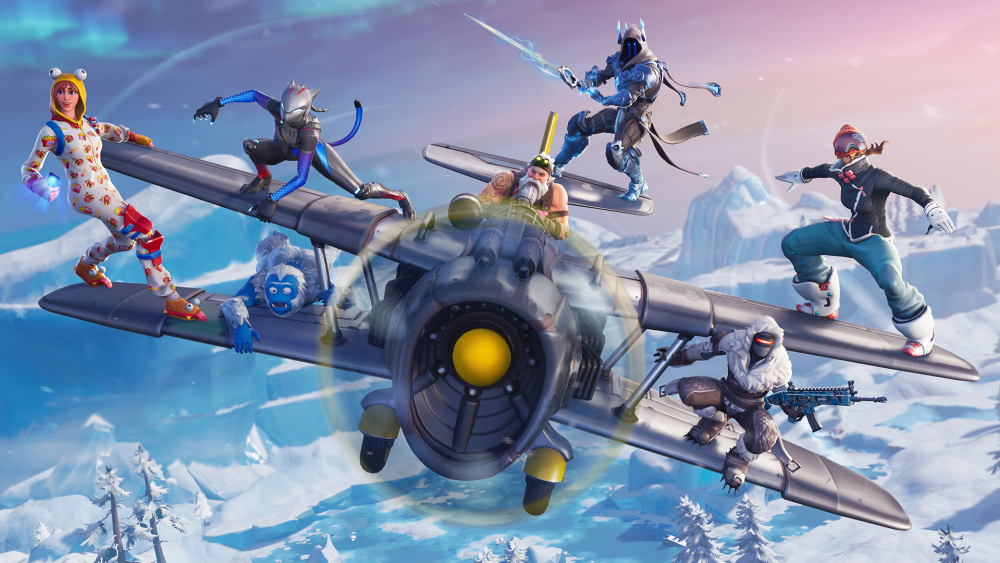 This new Battle Pass introduces another one hundred tiers of awesome rewards. These rewards include 1500 V-bucks, seven brand new skins, new pets, pickaxes, back blings, and so much more! According to Epic Games themselves, the Max Battle Pass has a value of 25,000 V-Bucks, which means you save over 24,000 V-Bucks!
Another new change coming into Season 7 is the new mode called Creative Mode! As of right now, those who purchase the Battle Pass get to play this mode; a mode where you create your own island and do whatever you want! Creative Mode is in its early stages, so it is expected that there will be many bugs inside of it. Creative Mode will be available to everyone to no cost on December 13th.
There have also been three new points of interest added, known as Frosty Freights, Happy Hamlet, and Polar Peak.
As well as what was previously said, Season 7 gives a major change to gameplay, and map changes. About one quarter of the map is turned to ice, getting rid of Flush Factory and Greasy Grove, both being stuck inside an inhabitable iceberg that nobody can get inside.
Mobility in Fortnite has changed dramatically with this update!! Watch your step as you are in the snow; when moving around it, your ability to make sharp turn will decrease, and you will slide everywhere!
Planes have also been introduced into Fortnite! These airplanes (known as Stormwing Plane), spawn in certain places. The Stormwing Plane can seat up to five people. It also has a mounted machine gun. When you jump out of the plane, and can redeploy your glider, allowing you to take no fall damage!
With all these major changes coming into the game, it is only a matter of time before Fortnite gets back to its true former glory!