Wintertime Activites in Arizona
By: Angelina Cordova
OwlFeed Journalist
Are you looking for something to do this winter? With friends, family, or maybe even a significant other? Well, Arizona has a lot to offer, here are some great activities in your area that would be fun to do this winter.
The first activity is ice skating, Westgate is a great place that offers ice skating, for a limited time only, it's open from November third to January thirteenth. There are a lot of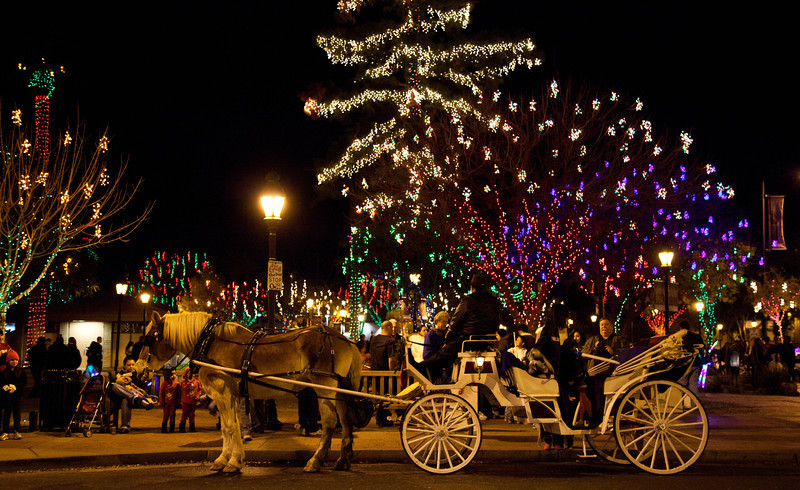 pros when skating at Westgate, for example they always have supervisors on deck, this will come in handy for beginner skaters or the little ones.
Another place to visit is Glendale Glitters. It's basically a beautiful display of lights in downtown glendale that cover about sixteen blocks. Not only do you get to see all of the beautiful decorated trees through the city, you're also able to enjoy a horse drawn carriage. This would be perfect for a date but also a place that the whole family can enjoy.
Like Glendale Glitters, the Phoenix zoo offers a beautiful light display. This event is called ZooLights and it ends on January thirteenth. ZooLights it only open at night between 5:30-10:30. This is a great activity for children because they get to enjoy the animals as well as the light displays.
The Sea Life Arizona Aquarium has sea themed holiday activities from December first up until Christmas eve. This will be great for kids, with activities such as scavenger hunts and ornament decorating, along with seeing all the sea creatures.
My last event is the Hometown Christmas parade in Glendale, it's a non-profit organization that invites churches, businesses and other community groups to join together to create a very special Christmas for all of the local families.
These are just some of the wonderful things you can do this winter, there are many more activities to explore here in Arizona. I hope you give one of these activities a try and enjoy this holiday season.