By: Julian Jones
OwlFeed Opinion Editor
A great writer once said, "Modern relationships Are the Worst." Whether you're gay, straight, bi, or other, this has been a reality for many.
In today's society, monogamy resembles that of King Ozymandias's empire; a remnant of the past, crumbled and stretched upon a vast, open desert. What has taken its place is "talking" and infidelity. As time progresses, the minds of the masses become more and more desensitized to how their actions impact others and because of this, love has become more fallible and interim than it ever has been before.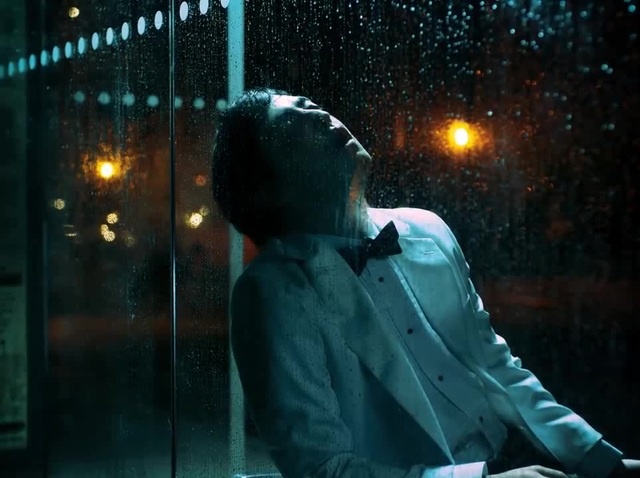 Music however still stands as the greatest remedy to all the suffering that love has to offer. So to all of you heartbroken people out there, here are, in my opinion, some of the best simp songs.
Slow Dancing In The Dark – Joji
This first song explores a failing relationship. Joji discusses what it's like to love someone you feel impersonal to. Lyrics such as "you should be with him I can't compete," showcase the feeling insecurity and inferiority many may experience in modern day relationships. In the music video, Joji is seen dressed as a faun, a half human – half goat creature. The meaning of this portrayal however is allusive. In the ancient Roman empire, the faun represented the fear in men who traveled in lonely and remote places. Whether you're a man or a woman however, this song will succeed in grappling your heart, as you struggle to cope with the fear of feeling alone.
The Scientist – Coldplay
Now I tried to keep this article focused on modern music, however The Scientist by Coldplay was undeniably the highest played track in every heartbroken 6th graders' playlist. Coldplay revolutionized Indie Rock, transitioning the worlds focus from punk to romance or a lack thereof. The Scientist delves into the difficulties of trying to understand tarnished relationships. Love isn't easy to understand, and can often times feel like the answers are beyond scientific understanding. For those that feel like they're failing to comprehend the emotional turmoil they've found themselves and their partner in, this is the song for you.
Teenage Fever – Drake
So Drake was obviously gonna be on this list. It was inevitable. Trust me when I say that I had a very hard time not choosing Marvin's Room. However I just knew that'd be a waste of everyone's time because I'm sure we all know by now just how big of a hole Marvins Room fills in our hearts.
Teenage Fever however is the next best thing. I'd describe it as the underdog of Drake's vast list of songs to simp to. It's one of his best works but for some reason, never received that much publicity. Teenage Fever explores what It's like to be on the opposite end of heartbreak. In the song, Drake's first line sings "Your heart is hard to carry after dark." This refers to his difficulties staying loyal as he leans more and more towards infidelity as the night falls.
Whether it's due to genetic, social cultural, or environmental influences, men tend to have this problem more than anyone else. The problem however is that most men fail to acknowledge the issue or just don't care. To all the few men and women out there that have made mistakes and do acknowledge how hurtful their actions have been, this song is the move. Teenage Fever allows for listeners to experience their emotions after breaking someone's heart in the form of a beautiful piece of art. Plus who can resist Drake's beautiful Canadian voice.
Self Control – Frank Ocean
Frank Ocean's Self Control is the Onion. No matter what mood you're in, if you start playing this track, you will start crying. It's inevitable. Self Control explores the story of two lovers, both of which are no longer together, and have new significant others. These two however still have lasting feelings for eachother, and this consequently ends up in them losing their self control and cheating with other. Just like Drake's 'Teenage Fever', Self Control tells the tale of Infidelity and allows for the more unfaithful to find representation in music. No one is perfect, and this song perfectly captures the beauty of imperfection. I'm sure many of us have met that special someone that no matter how much we try to stray away from them, we just keep going back, no matter how toxic or detrimental the relationship is.
Changes – Asap Rocky
In 'Changes', Asap Rocky discusses how his past lovers have moved on and changed. This track hits especially close to home for anyone who's felt like their heart has been left behind and forgotten about. In the track Rocky states, "I got a text from this girl I used to see sayin' that she chose this other guy with whom she wanna be with. Look, I apologize, but this message [messed] me up."
With this line, Rocky expresses the hurt in finding out your love has moved on to someone else. To learn that the deep love you harbor for someone is no longer being reflected is tough, and this song shines as a prime example of that pain. Change can be hard, and can oftentimes induce loneliness, but hopefully this song can keep you company during these turbulent times.
Winter is a tough time to be single. Nobody to warm your heart or your skin. Music will always be there for you though. Assuming you have some earphones.