5 Baking Recipies You NEED To Try. #2 Will Surprise You
By: Emma Parry
Owlfeed Journalist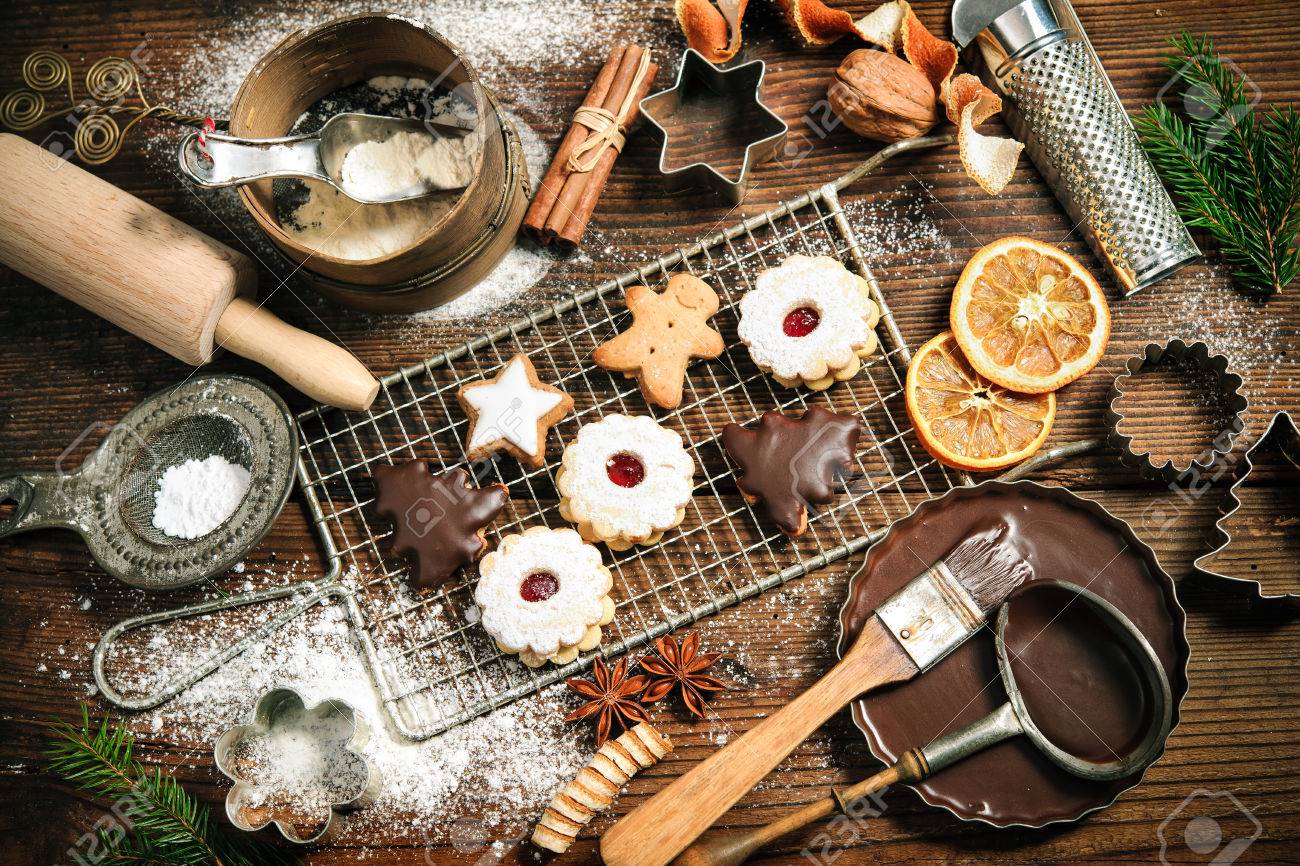 It's finally winter in Arizona, and as each day brings us closer to the sweet release of winter break, it also brings us closer to either visiting family, or having family visit you for the holiday season. This winter season, we have five really easy baking recipes to satisfy your family's sweet-tooth, and make you look like a genius baker.
#1 Candy-Cane Snickerdoodle Cookies
With the holiday season on the horizon, there is no better way to dive into the deep end than by putting a little sweet peppermint candy-cane in any baking treat.
You will need:
Snickerdoodle cookie dough. (You can buy it from the store, or make it yourself )
6 medium-sized candy-canes.
First,  heat your oven to the temperature the dough calls for, and grease your cookie sheets

Then put the candy-canes in a plastic bag and seal it tightly, removing most of the air.

Hit the candy with something heavy, like a book or a hammer (keeping any fingers out of the way), breaking the candy-canes into little bits. Make sure the broken candy-cane bits are not too small. About 3 cm in diameter.

Mix the candy in with whatever cookie dough you're using, folding that into a homemade cookie recipe, or blending it in with a premade cookie dough.
Drop the cookies as usual, and bake for the required time. As always, allow the cookies to cool for 5-10 minutes.
#2 Gingerbread
Gingerbread, not the cookies, is finally making its way around the lap again for the winter. Rich, and full of spice, gingerbread loaves have been a seasonal favorite since the 1500s, when princesses or damsels would bake gingerbread for their betrothed in the winter.
You will need:
1-1/2 cups all-purpose flour
1 teaspoon baking soda
1/2 teaspoon salt
2 teaspoons ground ginger
1 teaspoon ground cinnamon
1/4 teaspoon ground cloves
4 tablespoons unsalted butter, cut into 1/2-inch chunks
2/3 cup dark brown sugar
2/3 cup mild-flavored molasses
2/3 cup boiling water
1 large egg
Preheat oven to 350°F. Grease a 9-in square pan with nonstick cooking spray. Add a few tablespoons of flour to the pan; shake and turn pan until bottom and sides are evenly coated with a light dusting flour. Holding pan upside-down over sink, tap out any excess flour.

In a medium bowl, whisk together flour, baking soda, salt, ginger, cinnamon and cloves. Set aside.

In a large bowl, combine, butter, dark brown sugar, molasses and boiling water. Whisk until butter is melted. When mixture is luke warm, whisk in egg.

Add dry ingredients to wet ingredients and whisk until just combined and there are no more lumps. Pour batter into prepared pan and bake for about 35 minutes, or until the edges look dark and the middle feels firm to the touch. Use a toothpick to check and see if the bread is cooked all the way through. Set pan on a rack to cool slightly, for 5-10 minutes. Then cut and serve, it tastes best warm.
#3 Chocolate Shortbread
Nothing says "Baker" like shortbread, and nothing says "delicious" like chocolate. This wildly popular mix of the two is always very popular as the temp gets colder, and weather gets windier.
You will need:
1 cup unsalted butter, softened
1 teaspoon salt, extra-fine if possible

1 cup sugar

1/3 cup cocoa powder

1 teaspoon vanilla extract

1/2 teaspoon baking powder

1 3/4 cups All-Purpose Flour

First, Preheat the oven to 300°F. For thin, crisp shortbread, grease two 8″ square pans. For thicker shortbread, grease one 9″ square pan.

In a medium-sized bowl, stir together the butter, salt, and sugar until well blended.

Add the cocoa, vanilla, baking powder, and flour, and mix until you have a smooth, slightly stiff batter.

Press the dough into your prepared pan(s) and prick all over with a fork. This will keep the shortbread from developing bubbles under the crust.

Bake the shortbread in two pans for 35 to 40 minutes; the single 9″ pan will take about 50 minutes. Remove from the oven and cool for 5 minutes.

Invert the pan(s) over a clean sheet of parchment and turn out the shortbread. While still warm, cut each square into 12 pieces. Cool completely before serving.
#4 Pumpkin Loaf
This recipe makes two servings, so you can cut the ingredients in half, or make one to give away. This recipe is really good, and I've found myself making it every year since I found it.
You will need:
2 cups all-purpose flour, spooned into measuring cup and leveled-off
1/2 teaspoon salt
1 teaspoon baking soda
1/2 teaspoon baking powder
1 teaspoon ground cloves
1 teaspoon ground cinnamon
1 teaspoon ground nutmeg
1-1/2 sticks (3/4 cup) unsalted butter, softened
2 cups sugar
2 large eggs
1 15-oz can 100% pure pumpkin
Preheat the oven to 325°F and set an oven rack in the middle position. Generously grease two 8 x 4-inch loaf pans with butter and dust with flour (alternatively, use a baking spray with flour in it)

In a medium bowl, combine the flour, salt, baking soda, baking powder, cloves, cinnamon, and nutmeg. Whisk until well combined; set aside.

In a large bowl of an electric mixer, beat the butter and sugar on medium speed until just blended. Add the eggs one at a time, beating well after each addition. Continue beating until very light and fluffy, a few minutes. Beat in the pumpkin. The mixture might look grainy and curdled at this point — that's okay.

Add the flour mixture and mix on low speed until combined.

Turn the batter into the prepared pans, dividing evenly, and bake for 65 – 75 minutes, or until a cake tester inserted into the center comes out clean. Let the loaves cool in the pans for about 10 minutes, then turn out onto a wire rack to cool completely.
#5 Coconut Dream Bars
This is my absolute favourite recipe. My mom used to make it every year, and now I make it. It is amazing, and I highly recommend anyone of any baking level make it.
You Will Need:
3 cups finely ground cookies (12 ounces), such as graham crackers or chocolate wafers, or a combination

1/4 cup sugar

3/4 cup (1 1/2 sticks) unsalted butter, melted

1 cup pecan pieces

1 cup semisweet chocolate chips or chunks

1 can (14 ounces) sweetened condensed milk

1 1/2 cups sweetened shredded coconut

Preheat oven to 375 degrees. Lightly splash a 15-by-10-inch rimmed baking sheet evenly with water, then line with parchment paper.

In a large bowl, stir together cookie crumbs, sugar, and butter until combined. Evenly press onto bottom and up sides of prepared baking sheet. Bake, rotating halfway through, until firm, about 10 minutes. Transfer to a wire rack; cool, about 20 minutes.

Sprinkle cooled crust evenly with pecans and chocolate. Pour condensed milk over the top, spreading to cover completely (do not let it drip over the edges). Sprinkle with coconut.

Bake until coconut is toasted, 10 to 15 minutes. Transfer to rack; cool completely. Trim edges, if desired, and cut into equal-size bars.
These recipes are super easy to make, super delicious, and will definitely make your friends and family think you're a master baker.