Raeann and Jaeden's 10 Gift Ideas for the Holidays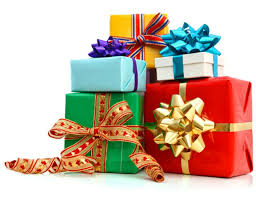 By: Raeann Orona and Jaeden Andrade
OwlFeed Journalists
Holiday gifts can sometimes be hard to think of, especially if the person says "nothing" or "I don't know" when you ask them what they want. (Guys can be especially hard to buy things for since they usually use one of these responses.) To help everyone out we came up with 10 different gifts and at least one of them is sure to be perfect for anyone you're getting a gift for this holiday season.
Beanies
Carhartt watch black beanie found at Zumiez. Pricing is $17.95. This is perfect to buy right at this season to keep your head warm in this chilly weather and fashionable as well. This gift is not just good for men but women too as well. Definitely a deal!
Music Playlist
A music playlist is a great gift for anyone. It's personal and it can show that you put thought into the playlist, there can be songs that you two love because it reminds you of all the good memories or even just popular songs you two like. There isn't really a set price for this, if you put in on a CD then you would have to pay for that. A pack of 25 cd's is only $19.50, so i guess you could give this gift to 25 different guys in your life.
Santa Cruz x TMNT Skateboard
Santa Cruz has recently done a collaboration with the Teenage Mutant Ninja Turtles and a complete board would be the perfect gift for any guy in your life. Priced reasonably at $109.95, you can turn any skating session in to something awesome!
Cologne
Wanting to smell good in this holiday season? There is now a sale on Groupon. A versace set on sale for $6.99. That's a steal especially for that fragrance!
Apple Music/Spotify Gift Card
Everyone listens to music and it's even better when you don't have to pay for the music that you're streaming. Whether they listen on Apple Music or Spotify, a gift card to either will always be a great gift. Prices vary as you can choose different priced gift cards ranging from $25-$100
Sweatshirt
There are many places where you can find a sweatshirt, from brands like Nike, Thrasher,  and Adidas as well. Pricings starting for Nike sweater is $60.00 at the Nike store. Adida sweater starting at $70.00 on the adidas website. Thrasher starting at $69.95 found at the store zumiez.
4.Vans
Vans are the most trending shoe right now and it can be a perfect gift. Going from maybe basic black shoes to customizing your own set of shoes made just for you. Pricing starting at $50.00
Hydro Flask
Wan to keep water so cold and fresh while keeping it very fashionable? You can find it on the hydro website. Pricing starting at a range of $30.00
Guitar Picks
If the person you're buying gifts for has a true passion or even a casual love for playing guitar, they knows how annoying it could be when you lose a pick. Whether Electric or Acoustic, everyone uses them. Prices vary from $3.89-$15.95 for Dunlop Tortex standard picks at guitar center. Prices depend on the thickness of the pick.
1.Vinyl albums
Vinyl albums can bring a nostalgic feel to even the newest of albums. Whether you want to listen to The Beatles or Lana Del Rey, you can find most albums in vinyl. This is perfect for any music fan in your life, even if they don't have a record player vinyl can serve as a great decorative piece. Prices also vary but average around $20.