Police Investigating Nazi Solute Prom Photo
By: Angel Franco
Owl Feed Journalist
A Wisconsin school district and police are investigating a photo that was taken before prom, in the photo students are seen to be doing the Nazi salute and it created strong backlash at the school and social media platforms.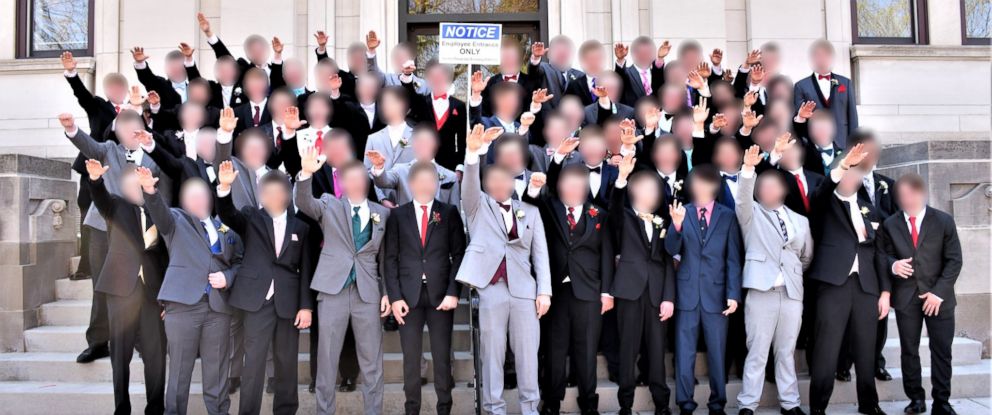 On November 12, 2018 Baraboo School District Superintendent Lori Mueller submitted a letter home, saying, "If the gesture is what it appears to be, the District will pursue any and all available and appropriate actions, including legal, to address the issue."
Along with that, the Baraboo Police Department said it is investigating numerous threats and incidents of harassment against students, school staff, city employees and local businesses following the widespread distribution of a photo showing Baraboo High School students in what appears to be a Nazi salute.
The photographer of the outstanding photo that appears to have students with the Nazi salute was said to be taken out of context. The photographer told the students to "wave goodbye, heading off to prom" according to nbcnews.com. This pose created much backlash from many concerned parents are from people all around the world.
One of the teens in the image, Jordan Blue, spoke to a publicist and made a statement. "I felt upset, unsafe, disappointed and scared," Blue said. "I felt unsafe because I go to school with them, I don't believe in what they represented and the symbol they shared … they knew it was wrong, but they still did it."
Many of the students were said to know what they were doing and how bad it looked but the teens still did it anyways, many were joking around but it got out of hand and blown out of context.
This photo has sparked outrage and many threats to the school since its release in the spring of 2018. It was originally posted to the photographers' website but taken down due to the backlash that it created. In all of this controversy, parents and students of the Baraboo school district are stating that the school is a common place for racist comments and said that administration does little or nothing to address these issues.
The Baraboo school district is being assisted by the police department in this investigation to settle this case and acknowledge the concerns of the parents, students and even worldwide conflict this has caused.