By: Jaeden Andrade
Owlfeed Media Editor
'The Internet', a R&B and Soul branch off of the Odd Future tree is on tour for their fourth studio album 'Hive Mind' and has recently announced that next year, 2019, will give us the second round of solo projects from each member. In honor of that, I want to look back on an EP from group member,  Steve Lacy. More importantly the video for his song 'Some'.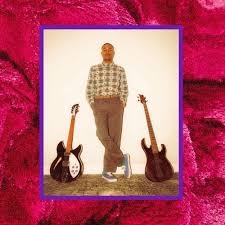 The project that had this gem of a song, simply named "Steve Lacy's demo", only carries 6 songs and is only 13 minutes but it definitely leaves a strong impression and leaves the listener wanting more. Luckily, there's the video.
The video starts at with Steve Lacy and some other members of The Internet talking in a red colored room. Steve conversates about a mystery girl and how he wonders if she will say yes, alluding to the calendar that boldly says "PROM". So he grabs his guitar and amp and heads to the mystery girl's house.
The song begins as he serenades this girl from outside her house with rose petals around his feet. However he rides away on his bike away and soon gets hit by a car.
So as someone who strives to put a theme or deeper meaning to all things, I did so for this video.
I think this video shows that it will benefit you to face your fears. Since Steve didn't he faced another fear that many have, death, and paid the price for it. The rose petals appeared again only this time symbolizing his blood.
[youtube https://www.youtube.com/watch?v=kCPQUAtMZR4&w=560&h=315]
Another interesting concept is that this death is is supposed to be interpreted as self-inflicted as there is no driver for the car that hit him. As his body shows, Steve is in an all white suit which can be for the Prom or maybe a funeral, but dead people usually tend to wear black.
In the beginning of the video, one of the other members of this collective said "I don't think her saying no is the worst case scenario" and this video aimed to show that it definitely wasn't.
Steve is one of the best up and coming neo-soul artists and I'm very excited to see where Steve Lacy is going to go with his next solo project, both musically and video direction.