Meet Jennifer Perez-Fajardo
By: Marc Zavala
OwlFeed Reporter
Jennifer Perez-Fajardo is a freshman at Agua Fria and plays for the Junior Varsity Women's soccer team, she also is a Sports Reporter for the Agua Fria OwlFeed.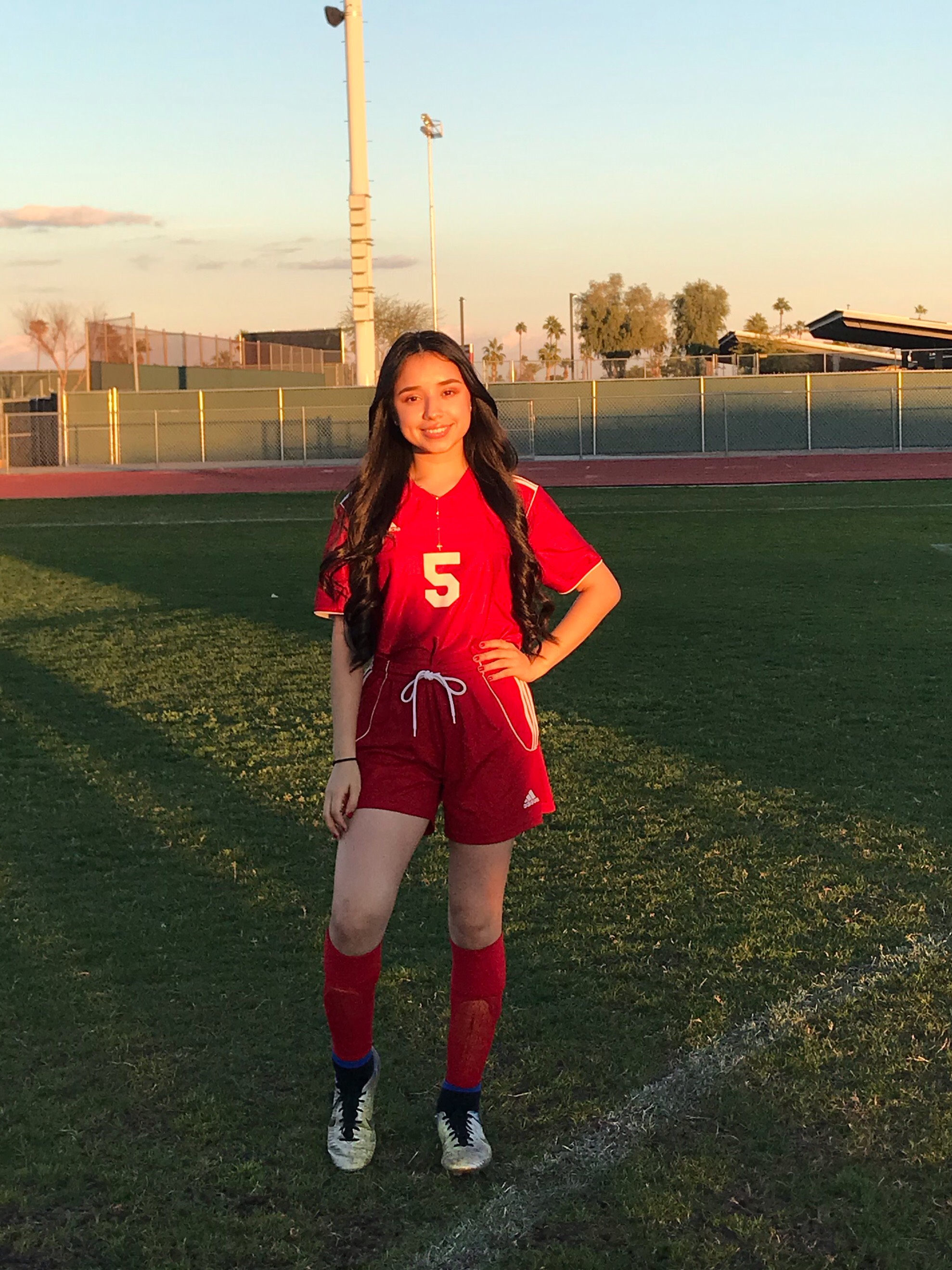 Inspired by her brothers, Jennifer first started playing soccer at the age of twelve years old. With her brothers, she looks up to Neymar da Silva Santos Júnior and Cristiano Ronaldo. Jennifer said, "[Ronaldo] is a great player and people think he is overrated, but he is actually a good player overall."
Jennifer is a big fan of running and being active. "I like running and soccer involves a lot of running," she said. "If I had to choose another sport I would pick basketball." There are more things that Jennifer likes to do in her spare time, those being dance and basketball.
Jennifer said her previous writing assignments have been "complimented by my teachers, saying they were really good." Jennifer took journalism for that reason, and that her "Counselor suggested it and I like writing. [She is] really looking forward to the class."
These compliments could help her to be motivated to write really great stories and help her to be more of a key person in the Sports Section of OwlFeed.
Jennifer likes Agua Fria because there is "a lot of different types of personalities." Jennifer is really looking forward to staying at Agua Fria for this reason and many more.
Jennifer's main goals in life are to have "a good job, start a family, and be healthy." She describes herself in three words: "caring, athletic and shy." Most of her actions can show you that she is shy but talking to her more, you get to know her better.
We all know that million dollar question and when asked Jennifer said, "[I would] buy a house, a car, donate to charity, give half of the money to my family, and clothes." With her answer, we can all see her description of herself coming back, such as being caring.
Jennifer has some of the best characteristics of being a good friend. I am sure we can all find her to be really friendly. There is a lot more to know about Jennifer that is not in this interview and we can only find out by meeting her. I hope we all welcome her well to the Agua Fria OwlFeed.