Meet Alexia Lucero Austin
By: Edsel Ortiz
OwlFeed Journalist
Alexia Lucero Austin is a sophomore at Agua Fria High School and a News Reporter for OwlFeed Journalism. She plays 2 sports, Volleyball and Softball, but has more of a passion for Softball. "It's fun, I think I like softball a little bit better," Alexia said. She has been playing sports for 6 years. She is also in HOSA and SAGA as other after-school activities.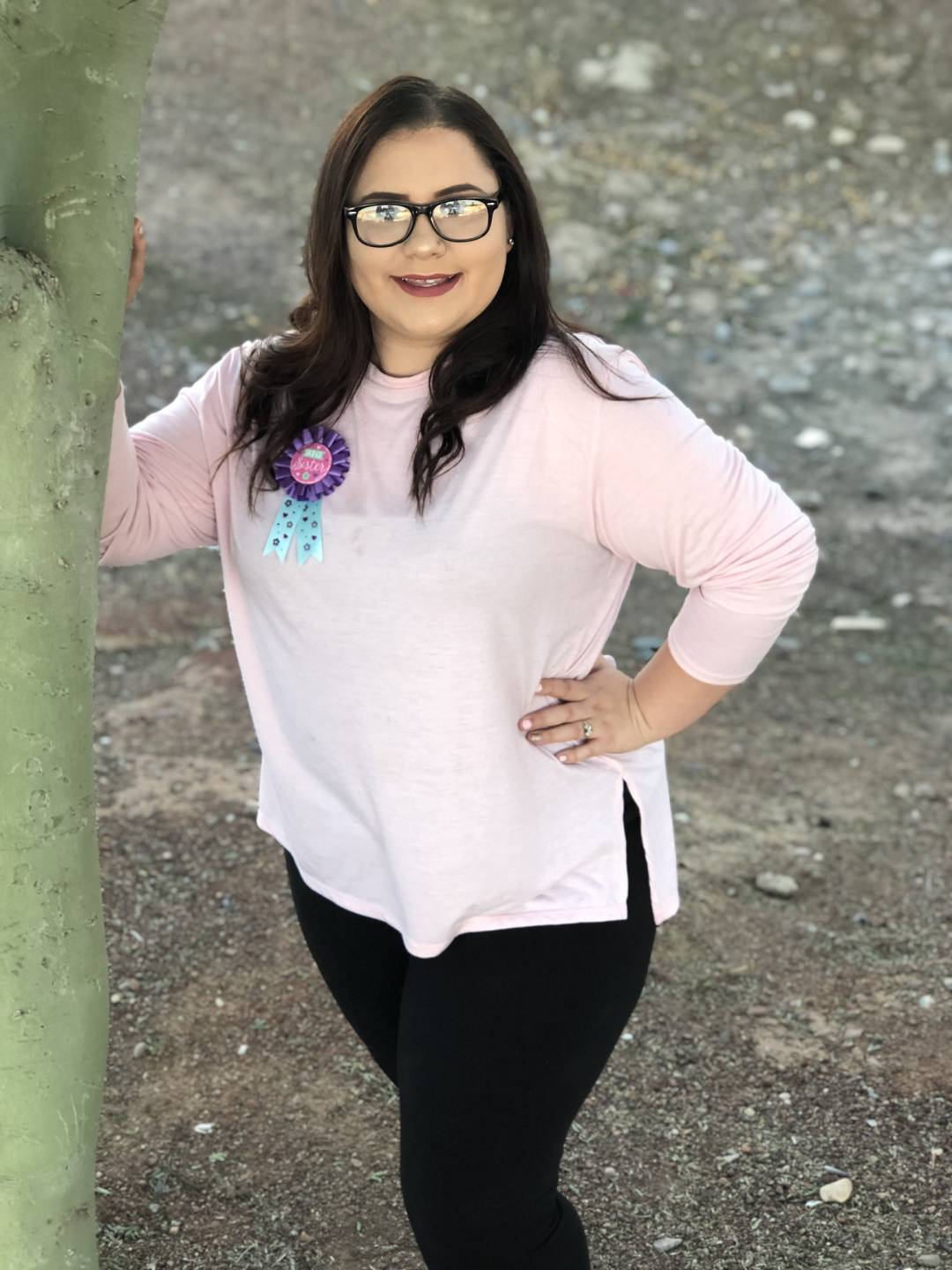 Alexia was born June 5, 2003, and she will be graduating with the Class of 2021. Alexia is currently taking Journalism because "I want to be able to write about the school and kind of help my writing," Alexia said.
"I've been at Agua Fria since my sophomore year…so it's only been almost a year," she said. "I really like it…last year at my other school, it didn't help me at all. I think Agua Fria has got me on track for school."
One of Alexia's fun passions to do on the side is singing and drawing, but her main passion involves going to nursing school at GCU. "I really like to help people, I like to make sure that they're okay, and take care of them," Alexia said.
One lovely thing about Alexia is that she is gay, she is very open with her sexuality and loves herself for who she is and doesn't let anyone stop that. "I also love to embrace the person I am, I don't care what people think, if you don't like me then move along," Alexia said.
Alexia is sweet, loving and a tough one when it has come to hard times. "I came out on Easter last year and my mom accepts it, but my stepmom and dad and siblings sadly don't," she said. It is truly is heartbreaking, but happy to know that she is okay now.
"I plan on having a Jeep when I get out of high school, and I really want to have my own apartment by senior year," she said. She has plenty of other goals headed for her in the future.
Alexia in total has 4 siblings: 2 brothers, 2 sisters and another little sister on the way. "It's really hectic everyday, but I really enjoy all the different personalities. I'm super excited for my baby sister. It gets overwhelming at times, but I love them," she said.
A few interesting facts about Alexia is her favorite color is burgundy; her favorite movie is "A Star Is Born" because "It kind of relates what my mom has been through, it is very helpful with life and how to treat yourself in relationships." Her favorite quote is, "Overdose on inspiration," a quote by Machine Gun Kelly, because "dang that's like facts." 
Alexia is a great, dedicated, inspirational soul. She has a grand personality you could never forget and to be honest, she is someone you should not miss out on being friends with. Don't be afraid to say hello!