By: Isaac Vera
OwlFeed Lifestyle Reporter
"Rockin" Robert Reilly is a freshman at Agua Fria and is 15 years old. He is a reporter for the News section and his beat is Classroom News and Teachers.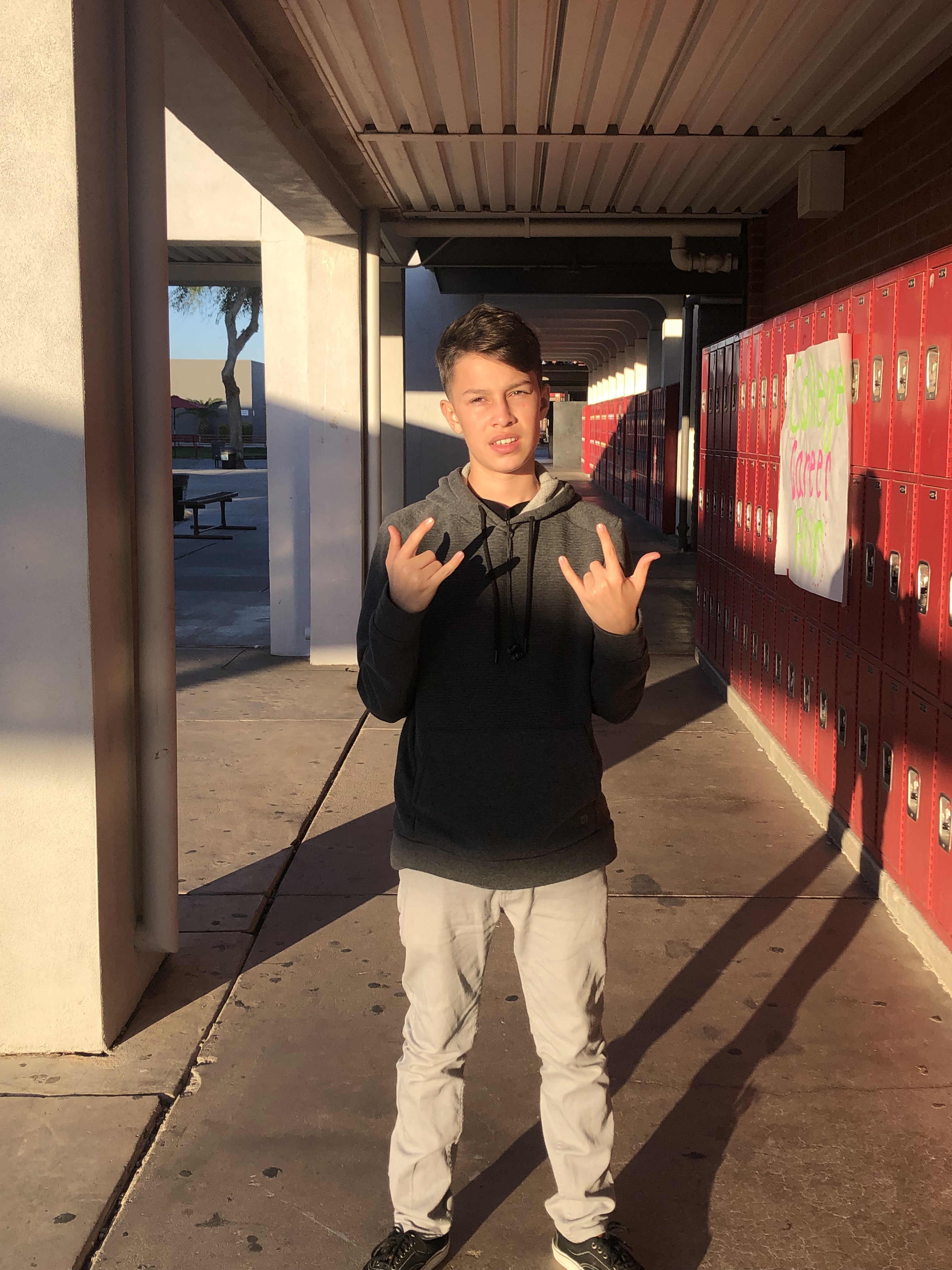 He has been living in Arizona with his dad for about 4 years, but used to live in Santa Cruz with his mother, Melissa. Robert is looking into entering law enforcement after high school. He'd like to do law enforcement because he felt like he would be doing something good for the world by getting all the evil people out of it, which would in turn make him feel good.
30 years from now he sees himself being an FBI agent, as that is one of his dream jobs. He'd like to be in the forensics area of the FBI because, "I find crime scenes and toxicology very interesting and it'd be a super dope area to work in since it's so unique."
One of Robert's favorite hobbies is skating, which he recently started doing again. "There was a lot of skateparks in Santa Cruz," Robert said. "Arizona doesn't have as many which made me stop skating but I recently started back up because I missed it so much."
Luckily he hasn't been too badly injured while skating, with his worst "injury" being the wind knocked out of him.  Coincidentally, one of his favorite skate brands is Santa Cruz, like his old home. One of his favorite skateboarders is Nyjah Huston because of his street style.
One of his favorite memories in Santa Cruz was when, on his 14th birthday, he was with one of his friends, Cedric, who was 16. The two were walking around Santa Cruz when they made a very, very dumb decision, to walk through a train tunnel. Around halfway through they heard the train speeding down the tracks. They decided to book it to the end of the tunnel and just barely made it out before the train came flying out of the tunnel.
Some fun facts is that his favorite color is purple and his favorite football team is the 49ers because he was born in the Bay Area.
Welcome to the Owlfeed team Robert! If you see him around campus, do not be afraid to say hi!