What You Need to Know About Coachella 2019
By: Kyla Heller
OwlFeed Journalist
It is that time of year again, Coachella is right around the corner, it is only a matter of time before it takes social media by storm with its iconic ferris wheel and lineup of amazing artists.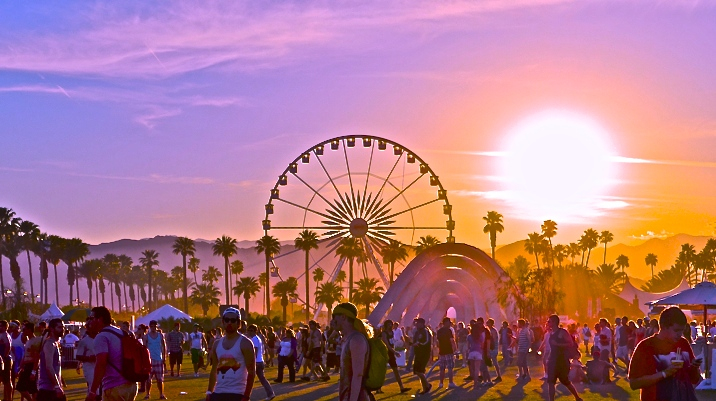 This April in Indio, California, during the weekends of April 12th-14th and 19th-21st, the stage will be occupied and the fields will be filled with the festival goers looking to let loose and celebrate music and fun ties.
This year's lineup was released and it includes headliners such as Childish Gambino, who will be performing the first weekend; Tame Impala, who will be performing the first weekend as well; and Ariana Grande, who will be performing the second weekend of the festival. Some highlight performers include: Juice WRLD, Idris Elba, Kid Cudi, and The 1975.
It was stated that Kanye West denied performing at the festival due to a disagreement of stage accommodations. The traditional 40X60 stage was "artistically limiting." One source from Kanye's team said, "These 40×60 stages are so archaic. It's the same type of stage on which Shakespeare's works were performed hundreds of years ago." He compares his plans to Beyonce's elaborate set at last year's festival that was "…far from traditional" as stated in an article on TMZ.
Tickets vary in price based on the type of ticket bought. General admission tickets start at approximately $500 a piece, VIP passes can go as high as $1000 a piece. The ticket price does not include transportation. lodging, or food and other optional add-ons at the festival. There is a two ticket limit per customer and the tickets are shipped directly to the address given upon purchase.
There is lodging available on the festival grounds, there are tents that can be rented for various prices depending on the preference of the customer. There is also a car camping option that is available for $125 as a space to park your car. Preferred parking passes range at about $150 per weekend. There are free showers as well as barbers and a beauty bar available for those who need plan to camp on grounds and need a little freshening up before the start of the festival.
At the festival, there are large scale art installations perfect for photos, the iconic and well known ferris wheel, and food from some of the countries most famous eateries.
Various performances can be watched on the livestream sponsored on YouTube if you cannot make it out to the desert this year, but still nothing beats the real experience in all of it's pop culture glory.