Previewing Ariana Grande's New Album 'Thank U, Next'
By: Raeann Orona
OwlFeed Journalist
The famous singer, Ariana Grande, has a new album for all her fans with iconic songs one right after another, showing how dedicated she is to making her music and giving something her audience loves and enjoys. Now here's the lineup the new album ¨Thank U, Next,¨ which will be released in full on Feb. 8.
Imagine

Needy

NASA

Bloodline

Fake smile

Bad idea

Make up

Ghostin

 In my head

]7 rings

Thank u, next

Break up with your girlfriend, i'm bored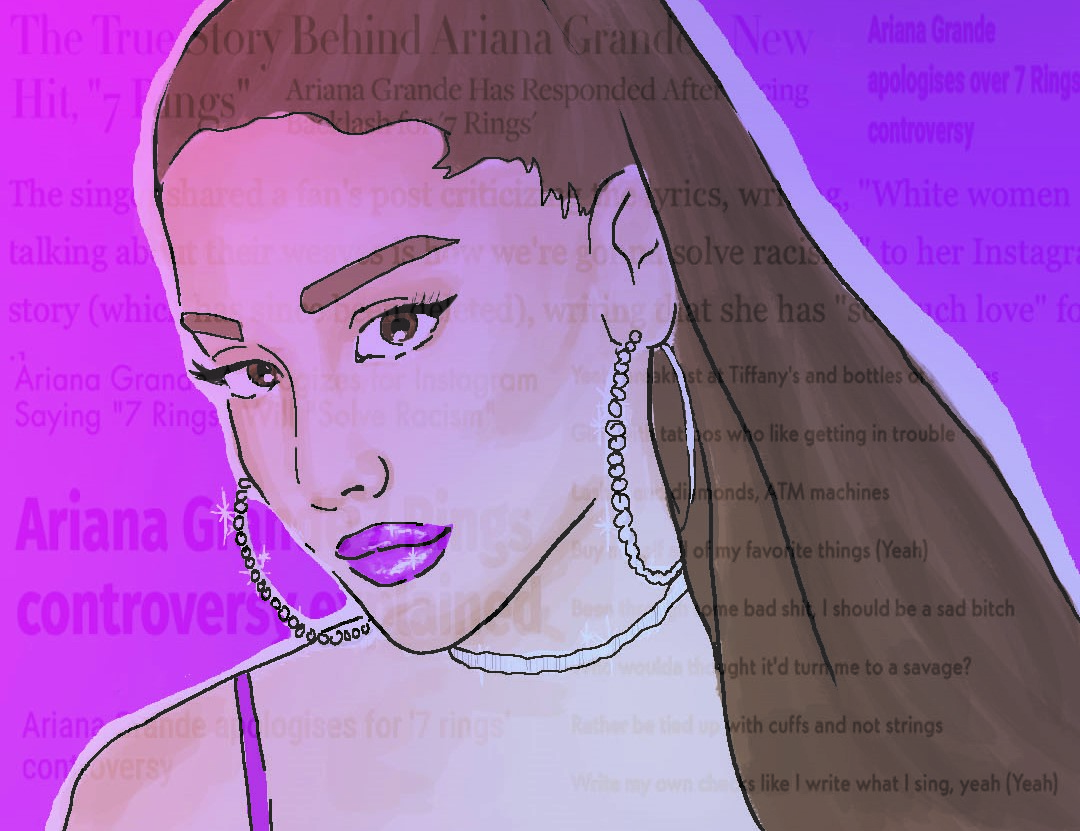 ¨Imagine¨ – While hearing this song, it made it seem like she was imagining a world with her ¨person,¨ maybe even her ex boyfriend Mac Miller. She fantasizes about a happy world that never ends while sadly Mac's did come to an end.  Mac Miller was shown with a tattoo that read the word ¨Imagine¨ on his arm. Can this be a coincidence or maybe just fate?
¨Needy¨ – While reading the lyrics it made it appear that Ariana knew she wasn't perfect. She says sorry way to much, as well as the fact she's okay with the ¨needy¨ part of herself. The lyric quotes ¨I know it feels so good to be needed¨ only proves this statement.
¨NASA¨ – This song has not yet been posted, neither have  any lyrics or background related to this song. However, Twitter user @TimotheeChala asked, ¨what's nasa about? Is it actually about space or?¨ Ari replied, ¨kind of yeah.¨ A trip to space with our girl? Ari, I think yes.
The songs ¨Bloodline¨, ¨Fake smile¨, ¨bad idea¨, ¨make up¨, ¨ghostin¨, ¨in my head¨, and ¨break up with your girlfriend, i'm bored¨ do not have lyrics that have been posted, but no matter what… Ariana Grande makes nothing but bops.
¨7 rings¨ – This iconic song is every girls anthem, the song is upbeat making you feel alive and full of life.
¨Thank u, next¨ – This is one of today's greatest hits. Throughout the song she talks about each of her ex's and her thoughts on them. Through the song she discovers herself, as well as what all her ex´s taught her and how she became a better human being. The lyrics said,
¨I know they say on move on too fast
but this one gon´ last
cause her name is Ari
and i'm so good with that¨
Although I couldn't provide much detail on the album, I hope this lineup helps guide you through the Ariana Grande tour and her new iconic bops on her new album that will be coming out on February 8th, 2019.