Cast Ready to Shine in Spring Musical 'Cindrella'
By: Sarah Niezgodzki
OwlFeed Journalist
This year, our Agua Fria Theatre program has put on amazing performances so far such as their fall production of Fools and their Senior directed One Acts. Now it's onto the next big project, the Spring Musical! This year they will be putting on Rodgers and Hammerstein's Cinderella, which will be shown in the Agua Fria auditorium on March 6th, 7th, and 8th.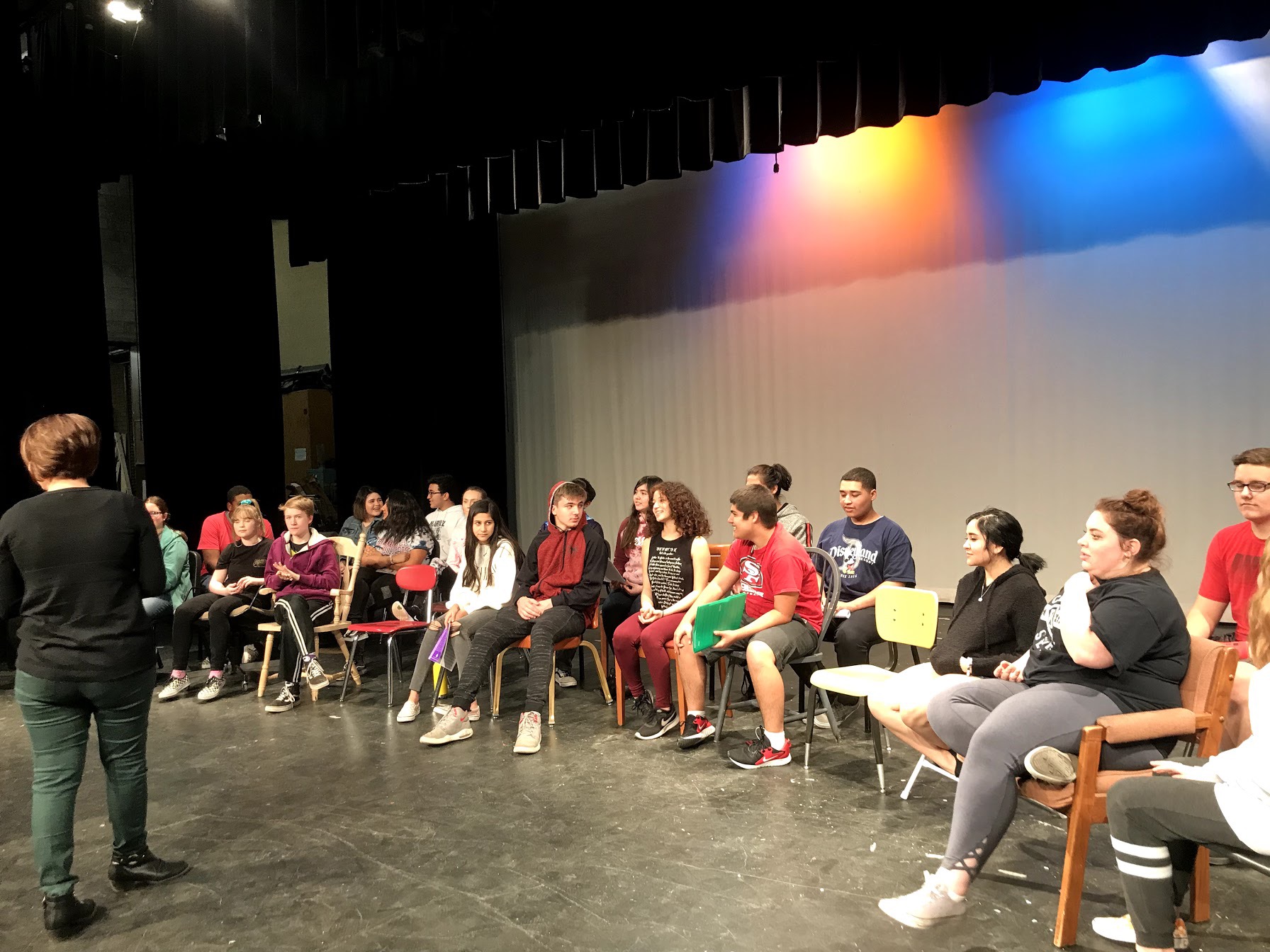 Auditions for the spring musical took place at the beginning of January and the cast list was posted in the green room shortly after. Everyone was excited to see who got which role and to get a start on rehearsals so they could make this show the best it can possibly be!
Jimena Chavez '21, who was cast as Cinderella, explained how "being only a sophomore, and being casted as the female lead role is so exciting but also very nerve-wracking." There's a lot of pressure to do her best, and as a perfectionist, she says she strives to do that.
"The toughest part about rehearsals is staying in character; some parts of the show are so sweet and cheesy that it's hard to not stop and laugh a bit!" Chavez said. The cast is just like one big family, which just goes to show how great the chemistry will be on stage when there's an audience.
Anthony "Spicy" Brown '19 was cast as our Prince Charming, the main male lead in the production. "Being the main male lead gives me a lot of anxiety, but it also gives me a sense of pride because many of my close friends and peers support me and help to build up my confidence," Brown said. He said he feels there is "more pressure having a lead role compared to my previous smaller roles."
He says the show seems to be coming together but the hardest part has to be "trying to memorize all of your blocking (stage movement) and lines with each rehearsal only lasting a couple of hours."
Of course you can't have Cinderella without some evil stepsisters. "I am super excited to play her! It will be so much fun," said Sydnee Messerschmidt '20, who is cast as one of the stepsisters named Joy. She spoke about how the cast is absolutely amazing, the casting is spot on and everyone is very talented. Right now, the show is coming along and there is a lot that the cast and crew are doing to make it the best it can be.   
There were many other amazing people cast to the show such as Zianney Arellano '19 as the Fairy Godmother and Alyssa Velasquez '19 as the Step-Mother. Owlfeed's own Elijah Carson '21 was cast as the Herald, and has been putting on a great performance. The main actors as well as ensemble are working hard everyday to produce an amazing show for our campus.
Rehearsals run from 2:30-5:00 p.m. every day in the auditorium where the actors put everything they have into their performances. With Mr. Gonzalez as their director as well as Aaron Tibbetts '19 and Felicia Jeppe '19 as stage managers by his side, this show is destined to be a great one. They also have some help from Mrs. Tucker and Ms. Edwards for vocals and choreography.
Sydnee Messerschmidt expressed her excitement, urging people to come out to see the show when they open. "People should expect great things! There's a lot of funny moments as well as many heartfelt ones."
Hopefully you can come to the show on either March 6th, 7th, or 8th!